Playtime! at Creative childcare during a great Off-Broadway show
11/06/11 Sunday, October 23 (matinee performances);Sunday, November 6 (matinee performances); Friday, November 11 (date night evening performances)
416 West 42nd Street Map
212-564-1235
www.PlaytimeNYC.org
Children ages 4-12 are eligible to participate for just $15 per child.
This event has already taken place. Click here for the latest events.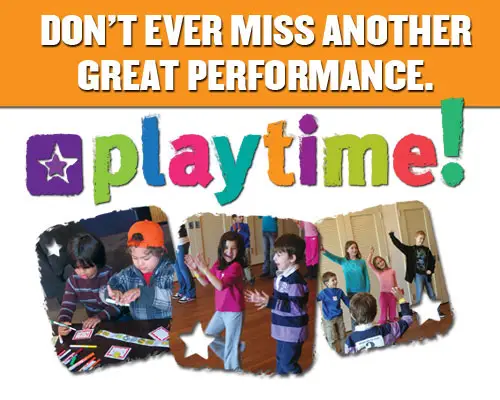 INTRODUCING PLAYTIME!
Creative, professional childcare while YOU watch a premier Off-Broadway show. For just $15 or less per kid.
"The performance itself was magnificent, and the kids were full of energy and excitement, with a collection of art work they had created and fun songs they had learned to share." -Carol Cain, NYCityMama
Fall introductory offer: FREE CHILDCARE!
Submit your e-mail address by October 31st and get 1 free childcare pass valid for ANY Playtime! date this fall! Submit today at www.PlaytimeNYC.org or call (212) 564-1235, ext. 3152.
Use your free childcare pass and see something NEW, without worrying about breaking the bank or finding a sitter. During the performance, your kids will learn songs, dances, theater games, and make crafts with the working artist-sitters from Sitters Studio (a bonded and insured agency), so you BOTH walk away with a new cultural experience. Children ages 4-12 are eligible to participate for just $15 per child.
This month, YOU have three shows to choose from (or better yet - see them all!). Playtime! childcare will be offered for all three shows during matinee performances on Sunday, October 23 and Sunday, November 6; and during evening performances on Friday, November 11 (date night!).
"REMARKABLE." -Variety
"A MUST-SEE. MARVELOUS CAST." -Los Angeles Times
In MILK LIKE SUGAR, 16-year-old Annie's got a choice: honor the pregnancy pact she's made with her friends, or find the path to a brighter future. Buy before 10/25 and SAVE $15 on tix to this powerful, poetic inner-city drama. Click HERE to find out more!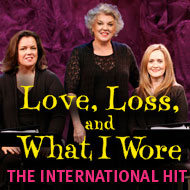 Love, Loss, and What I Wore. Finally a play that dares to ask: Can't we all just stop pretending anything is ever going to be the new black? Love, Loss, and What I Wore opens the closet on this and other sartorial queries by using clothes as a metaphor for matters far deeper than the average walk-in closet.
Click HERE to find out more about Love, Loss!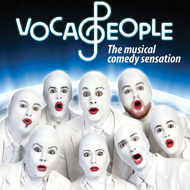 An out-of-this-world experience that combines vocal sounds, a capella singing, comedy and the art of beat box, Voca People, is performed by eight snow-white, ruby-lipped aliens with perfect harmony. There are no instruments: This purely vocal performance will send you into orbit. Filled with songs you'll recognize, performed in a completely original way, VOCA PEOPLE is a tuneful, funny, exotic and, most of all, hilarious musical theatre phenomenon that you won't want to miss!
For tickets and more information about Voca People, click HERE!
Find out more and get your free childcare pass today at www.PlaytimeNYC.org or call (212) 564-1235, ext. 3152.
This program is supported by funds from the City of New York Theater Subdistrict Council, LDC and the City of New York.
Looking for Free Group Planning Services?
Get free advice on planning your group's trip to New York.