01/31/13 through 02/02/13
Gotham Comedy Club
208 W. 23rd St. Map
212-877-6115
$20-$115
31-01-2013 12:00:00
02-02-2013 12:00:00
America/New_York
Robert Kelly
In addition to clubs and colleges nationwide, Kelly has traveled across the country in the "Tourgasm Live" tour with Dane Cook and Gary Gulman and has performed at the Just For Laughs Festival (Montreal 2010) He was recently seen as Louie CK's brother Robbie on FX's "Louie" and will soon be seen on CBS's new drama "The 2-2. His other credits include Comedy Central Special "Comics Anonymous," "Comedy Central Presents Robert Kelly," "Tourgasm" on HBO, "Jimmy Kimmel Live" on ABC, "Premium Blend" on Comedy Central, "Tough Crowd with Colin Quinn" on Comedy Central, "The Carson Daly Show" on NBC, " "Law & Order," "Awesomely Oversexed" on VH1 and "The Jim Breuer Show" on MTV. His movie credits include "Ghost Town," "What Doesn't Kill You," "Children of Invention", "Bachelor No. 2" and "Good Luck Chuck." He also produced and starred in his first short film "Cheat " which debuted at The Tribeca Film Festival in New York. He also has a book coming out based on the movie and a top rated podcast called "You Know What Dude?" that can be found on iTunes or riotcast.com. On Feb. 1, shows at 8pm and 10pm Feb. 2, shows at 8pm, 10pm and 11:45pm http://www.cityguideny.com/eventinfo.cfm?id=126030
Gotham Comedy Club
Gotham Comedy Club
This event has already taken place. Click here for the latest events.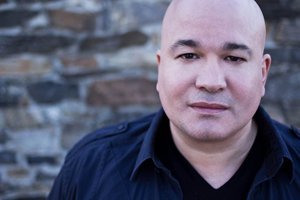 In addition to clubs and colleges nationwide, Kelly has traveled across the country in the "Tourgasm Live" tour with Dane Cook and Gary Gulman and has performed at the Just For Laughs Festival (Montreal 2010) He was recently seen as Louie CK's brother Robbie on FX's "Louie" and will soon be seen on CBS's new drama "The 2-2. His other credits include Comedy Central Special "Comics Anonymous," "Comedy Central Presents Robert Kelly," "Tourgasm" on HBO, "Jimmy Kimmel Live" on ABC, "Premium Blend" on Comedy Central, "Tough Crowd with Colin Quinn" on Comedy Central, "The Carson Daly Show" on NBC, " "Law & Order," "Awesomely Oversexed" on VH1 and "The Jim Breuer Show" on MTV. His movie credits include "Ghost Town," "What Doesn't Kill You," "Children of Invention", "Bachelor No. 2" and "Good Luck Chuck." He also produced and starred in his first short film "Cheat " which debuted at The Tribeca Film Festival in New York. He also has a book coming out based on the movie and a top rated podcast called "You Know What Dude?" that can be found on iTunes or riotcast.com.
On Feb. 1, shows at 8pm and 10pm. Feb. 2, shows at 8pm, 10pm and 11:45pm
Venue Description: Voted top-rated comedy club by the Daily News and best comedy club in NYC by NY Press. Emerged as NY's premier comedy venue. Legends like Jerry Seinfeld are known to drop in on this upscale yet intimate setting.
This event has already taken place. Click here for the latest events.
Upcoming Events at Gotham Comedy Club