Bobcat Goldthwait at Gotham Comedy Club
This event has already taken place. Click here for the latest events.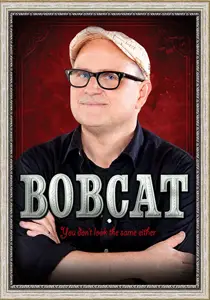 Bobcat Goldthwait is one of the most recognizable comedians in show business and was ranked as the 61st greatest comedian of all time by Comedy Central. The genre-defying Police Academy alum has been on the creative fast track over the past several months unleashing his one-of-a-kind brand of comedy in his new Showtime special "You Don't Look the Same Either" and his newest movie "God Bless America." In his newest special, Bobcat returns with a self-deprecating and topical instant comedy classic, taking the audience on a hilarious journey through his 30 year career as an eighties icon, to the guy who lit the Tonight Show set on fire -- literally!
Venue Description: Voted top-rated comedy club by the Daily News and best comedy club in NYC by NY Press. Emerged as NY's premier comedy venue. Legends like Jerry Seinfeld are known to drop in on this upscale yet intimate setting.
Looking for Free Group Planning Services?
Get free advice on planning your group's trip to New York.