Erwin Olaf - Berlin at Hasted Kraeutler
03/14/13 through 04/27/13 Tues.-Sat., 11am-6pm and by appt.
537 W. 24th St. Map
212-627-0006
hastedkraeutler.com
This event has already taken place. Click here for the latest events.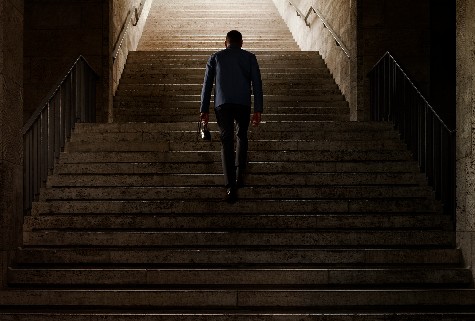 A new series of photographs by Erwin Olaf set in the capital of Germany. The series, composed of scenes and portraits, allude to a painful past in a photographed present, while self portraits of Olaf reflect an aging future.
A selection of photographs from the series have been produced as carbon prints. Carbon printing, a traditional 19th century printing method with strong ties to Dutch art history, is an extremely time consuming and arduous process using pigments. Olaf sought out one of the only Carbon printers still working in the Netherlands, Kees Brandenburg, and together they combined contemporary technique, with 19th century methods to produce an unrivaled 21st century version of the Carbon print.
Erwin Olaf's Keyhole series will also be on view, which alludes to the strong emotions of shame and humiliation. The photographs are accompanied by a installation where the viewer can look through the keyholes of two doors, and depending which view they choose, experience a sentiment of either happiness or shame. The Keyhole exhibition was honored as one of the highlights during Arco Madrid 2012.
Pictured: Erwin Olaf, Olympia Stadion Westend, Self Portrait, 25th of April, 2012
Venue Description: A Chelsea gallery featuring international contemporary art from emerging and established artists. Open Tues.-Sat., 11am-6pm and by appointment.
Looking for Free Group Planning Services?
Get free advice on planning your group's trip to New York.