Projects 99: Meiro Koizumi
01/09/13 through 05/06/13
Museum of Modern Art (MoMA)
11 W. 53rd St. Map
212-708-9400
09-01-2013 12:00:00
06-05-2013 12:00:00
America/New_York
Projects 99: Meiro Koizumi
Working in video and performance, Meiro Koizumi (Japanese, b. 1976) has built a compelling body of work that deals with power dynamics on scales from the familial to the national, and examines questions of political and psychological control. Implicating himself, his performers, and the viewer through choreographed emotional manipulations, Koizumi creates works that straddle the uncomfortable and indefinable line between cruelty and comedy. His first solo museum presentation in the United States, Projects 99 includes a selection of earlier projects, as well as Defect in Vision (2011), Meiro's most ambitious and accomplished project to date. Probing the idea of blindness -- both philosophical and physical -- the piece is projected on two sides of a single screen, preventing the viewer from taking in both views at once. The action follows two performers who repeatedly enact a domestic scene set during World War II. While staged in the historical past, the scene's portent of impending catastrophe has taken on a new relevance following the Fukushima nuclear disaster, in a work that is incisive, thought-provoking, and visually lush. http://www.cityguideny.com/eventinfo.cfm?id=126478
Museum of Modern Art (MoMA)
Museum of Modern Art (MoMA)
This event has already taken place. Click here for the latest events.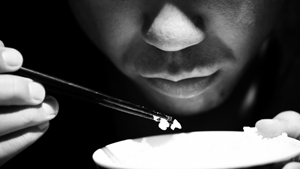 Working in video and performance, Meiro Koizumi (Japanese, b. 1976) has built a compelling body of work that deals with power dynamics on scales from the familial to the national, and examines questions of political and psychological control. Implicating himself, his performers, and the viewer through choreographed emotional manipulations, Koizumi creates works that straddle the uncomfortable and indefinable line between cruelty and comedy. His first solo museum presentation in the United States, Projects 99 includes a selection of earlier projects, as well as Defect in Vision (2011), Meiro's most ambitious and accomplished project to date. Probing the idea of blindness -- both philosophical and physical -- the piece is projected on two sides of a single screen, preventing the viewer from taking in both views at once. The action follows two performers who repeatedly enact a domestic scene set during World War II. While staged in the historical past, the scene's portent of impending catastrophe has taken on a new relevance following the Fukushima nuclear disaster, in a work that is incisive, thought-provoking, and visually lush.
Pictured: Meiro Koizumi. Defect in Vision. 2011. Two-channel HD video installation, 12 min. © 2012 Meiro Koizumi
Venue Description: MoMA's rich and varied collection constitutes one of the most comprehensive and panoramic views into modern art in the world, and has grown to include over 135,000 paintings, prints, photographs, drawings, sculptures, films, and design objects. Visitors to New York City should make sure to stop in and view the collection during their vacations. Founded in 1929 as an educational institution, The Museum of Modern Art is dedicated to being the foremost museum of modern art in the world. Central to The Museum of Modern Art's mission is the encouragement of an ever-deeper understanding and enjoyment of modern and contemporary art by the diverse local, national, and international audiences that it serves. The Museum of Modern Art seeks to create a dialogue between the established and the experimental, the past and the present, in an environment that is responsive to the issues of modern and contemporary art, while being accessible to a public that ranges from scholars to young children. MoMA also has three restaurants on the premises: Café 2, is the museum's sophisticated cafeteria; Terrace 5 is a full-service café where guests can indulge in creative savory selections, delectable pastries and ice cream sundaes, inventive specialty cocktails, micro-brewed beers, and carefully selected wines; and The Modern offers the original, Alsatian-inspired cuisine of Chef Gabriel Kreuther, recently awarded three stars by The New York Times.
Museum Hours: Tues.-Mon., 10:30am-5:30pm; Fri., 10:30am-8pm (free entry 4-8pm for UNIQLO Free Friday Nights).
This event has already taken place. Click here for the latest events.
Upcoming Events at Museum of Modern Art (MoMA)