Bill Brandt: Shadow and Light
03/06/13 through 08/12/13
Museum of Modern Art (MoMA)
11 W. 53rd St. Map
212-708-9400
06-03-2013 12:00:00
12-08-2013 12:00:00
America/New_York
Bill Brandt: Shadow and Light
Bill Brandt is a founding figure in photography's modernist traditions, and this exhibition represents a major critical reevaluation of his heralded career. Brandt's distinctive vision -- his ability to present the mundane world as fresh and strange -- emerged in London in the 1930s, and drew from his time in the Paris studio of Man Ray. His visual explorations of the society, landscape, and literature of England are indispensable to any understanding of photographic history and, arguably, to our understanding of life in Britain during the middle of the 20th century. Brandt's activity during the Second World War, long distilled by Brandt and others to a handful of now-iconic pictures of moonlit London during the Blackout and improvised shelters during the Blitz, are presented here for the first time in the context of his assignments for the leading illustrated magazines of his day, establishing a key link between his pre- and postwar work. Brandt's crowning artistic achievement, developed primarily between 1945 and 1961, is a series of nudes that are both personal and universal, sensual and strange, collectively exemplifying the "sense of wonder" that is paramount in his photographs. Brandt's work is unpredictable not only in the range of his subjects but also in his printing style, which varied widely throughout his career. This exhibition is the first to emphasize the beauty of Brandt's finest prints, and to trace the arc of their evolution. http://www.cityguideny.com/eventinfo.cfm?id=126698
Museum of Modern Art (MoMA)
Museum of Modern Art (MoMA)
This event has already taken place. Click here for the latest events.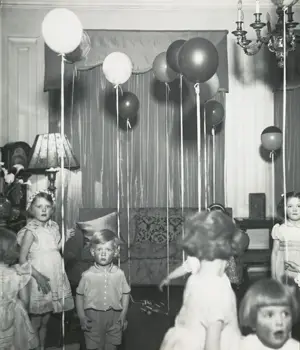 Bill Brandt is a founding figure in photography's modernist traditions, and this exhibition represents a major critical reevaluation of his heralded career. Brandt's distinctive vision -- his ability to present the mundane world as fresh and strange -- emerged in London in the 1930s, and drew from his time in the Paris studio of Man Ray. His visual explorations of the society, landscape, and literature of England are indispensable to any understanding of photographic history and, arguably, to our understanding of life in Britain during the middle of the 20th century.
Brandt's activity during the Second World War, long distilled by Brandt and others to a handful of now-iconic pictures of moonlit London during the Blackout and improvised shelters during the Blitz, are presented here for the first time in the context of his assignments for the leading illustrated magazines of his day, establishing a key link between his pre- and postwar work. Brandt's crowning artistic achievement, developed primarily between 1945 and 1961, is a series of nudes that are both personal and universal, sensual and strange, collectively exemplifying the "sense of wonder" that is paramount in his photographs. Brandt's work is unpredictable not only in the range of his subjects but also in his printing style, which varied widely throughout his career. This exhibition is the first to emphasize the beauty of Brandt's finest prints, and to trace the arc of their evolution.
Pictured: Bill Brandt (British, born Germany. 1904–1983). Kensington Children's Party. c. 1934. Gelatin silver print. 8 5/8 x 7 3/16″ (21.9 x 18.3 cm). The Museum of Modern Art. Gift of David Dechman and Michel Mercure. © 2012 Estate of Bill Brandt
Venue Description: MoMA's rich and varied collection constitutes one of the most comprehensive and panoramic views into modern art in the world, and has grown to include over 135,000 paintings, prints, photographs, drawings, sculptures, films, and design objects. Visitors to New York City should make sure to stop in and view the collection during their vacations. Founded in 1929 as an educational institution, The Museum of Modern Art is dedicated to being the foremost museum of modern art in the world. Central to The Museum of Modern Art's mission is the encouragement of an ever-deeper understanding and enjoyment of modern and contemporary art by the diverse local, national, and international audiences that it serves. The Museum of Modern Art seeks to create a dialogue between the established and the experimental, the past and the present, in an environment that is responsive to the issues of modern and contemporary art, while being accessible to a public that ranges from scholars to young children. MoMA also has three restaurants on the premises: Café 2, is the museum's sophisticated cafeteria; Terrace 5 is a full-service café where guests can indulge in creative savory selections, delectable pastries and ice cream sundaes, inventive specialty cocktails, micro-brewed beers, and carefully selected wines; and The Modern offers the original, Alsatian-inspired cuisine of Chef Gabriel Kreuther, recently awarded three stars by The New York Times.
Museum Hours: Tues.-Mon., 10:30am-5:30pm; Fri., 10:30am-8pm (free entry 4-8pm for UNIQLO Free Friday Nights).
This event has already taken place. Click here for the latest events.
Upcoming Events at Museum of Modern Art (MoMA)