Making Roots, Making TV History: A discussion with Ben Vereen, Lou Gossett, Jr., LeVar Burton, and Leslie Uggams, moderated by Donald Thoms
02/04/13 | 7pm
Museum of the Moving Image
36-01 35th Ave. Map
718-777-6800
$15
04-02-2013 12:00:00
04-02-2013 12:00:00
America/New_York
Making Roots, Making TV History: A discussion with Ben Vereen, Lou Gossett, Jr., LeVar Burton, and Leslie Uggams, moderated by Donald Thoms | 7pm
Presented in collaboration with Pioneers of Television, the four-part PBS series which premiered on WNET/Thirteen January 15, 2013. The miniseries episode on Roots airs on February 5 at 8:00 p.m. The miniseries Roots, which aired in 1977, was one of the most influential and highest rated television events of all time; the final episode had an audience of more than 100 million. Thirty-five years later, Roots still resonates within popular culture, having changed forever the way that African-Americans were depicted on television, and having a strong impact on the nation's collective guilt about slavery, an issue that is strongly present in popular culture today, with the heated discussion around the films Lincoln and Django Unchained. Four of the stars of the series, Ben Vereen, Lou Gossett, Jr., LeVar Burton, and Leslie Uggams, will participate in a discussion about the show's production and its long-lasting legacy. The moderator is Donald Thoms, Vice President of Programming, PBS. This program is being presented in collaboration with the PBS series Pioneers of Television and excerpts from Roots, will be shown. The miniseries episode airs on February 5 on PBS. http://www.cityguideny.com/eventinfo.cfm?id=127855
Museum of the Moving Image
Museum of the Moving Image
This event has already taken place. Click here for the latest events.
Presented in collaboration with Pioneers of Television, the four-part PBS series which premiered on WNET/Thirteen January 15, 2013. The miniseries episode on Roots airs on February 5 at 8:00 p.m.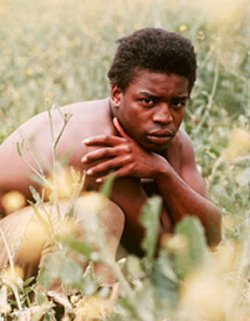 The miniseries Roots, which aired in 1977, was one of the most influential and highest rated television events of all time; the final episode had an audience of more than 100 million. Thirty-five years later, Roots still resonates within popular culture, having changed forever the way that African-Americans were depicted on television, and having a strong impact on the nation's collective guilt about slavery, an issue that is strongly present in popular culture today, with the heated discussion around the films Lincoln and Django Unchained. Four of the stars of the series, Ben Vereen, Lou Gossett, Jr., LeVar Burton, and Leslie Uggams, will participate in a discussion about the show's production and its long-lasting legacy. The moderator is Donald Thoms, Vice President of Programming, PBS. This program is being presented in collaboration with the PBS series Pioneers of Television and excerpts from Roots, will be shown. The miniseries episode airs on February 5 on PBS.
Venue Description: Museum of the Moving Image advances the understanding, enjoyment, and appreciation of the art, history, technique, and technology of film, television, and digital media. In its expanded and renovated facilities - acclaimed for both its accessibility and bold design - the Museum presents exhibitions; screenings of significant works; discussion programs featuring actors, directors, craftspeople, and business leaders; and education programs which serve more than 50,000 students each year. The Museum also houses a significant collection of moving-image artifacts.
This event has already taken place. Click here for the latest events.
Upcoming Events at Museum of the Moving Image