Museum as Hub: Walking Drifting Dragging
01/09/13 through 02/03/13
New Museum
265 Bowery Map
212-219-1222
09-01-2013 12:00:00
03-02-2013 12:00:00
America/New_York
Museum as Hub: Walking Drifting Dragging
"Walking Drifting Dragging" is a one-month-long presentation of works by four emerging artists/collectives: Eunji Cho (Seoul), Ellie Ga (New York), Paulo Nazareth (Belo Horizonte, Brazil), and Mriganka Madhukaillya and Sonal Jain of Desire Machine Collective (Guwahati, India). The artists share a common preoccupation with walking, roaming, and drifting--moving slowly, close to the ground--and documenting their travels within highly personal terms that blend cartography with memory. All four have embarked on epic journeys, such as crossing an entire continent on foot or floating through the darkness of the Arctic for months--each one motivated by a different impulse or political perspective. Collectively, the artists work against contemporary notions of immediacy and access in a globalized world where any data point appears to be a search away and other cultures can seem legible with a quick round-trip. Their works dramatize distance between countries and cultures, across borders and time zones, to demonstrate how layered and complex a local stretch of terrain can be. "Walking Drifting Dragging" is presented in collaboration with the Museum as Hub and organized by Lauren Cornell, Curator of the 2015 Triennial, Digital Projects, and Museum as Hub. http://www.cityguideny.com/eventinfo.cfm?id=127073
New Museum
New Museum
This event has already taken place. Click here for the latest events.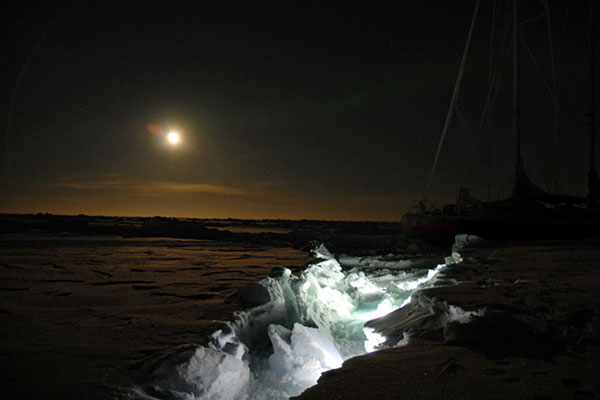 "Walking Drifting Dragging" is a one-month-long presentation of works by four emerging artists/collectives: Eunji Cho (Seoul), Ellie Ga (New York), Paulo Nazareth (Belo Horizonte, Brazil), and Mriganka Madhukaillya and Sonal Jain of Desire Machine Collective (Guwahati, India). The artists share a common preoccupation with walking, roaming, and drifting—moving slowly, close to the ground—and documenting their travels within highly personal terms that blend cartography with memory. All four have embarked on epic journeys, such as crossing an entire continent on foot or floating through the darkness of the Arctic for months—each one motivated by a different impulse or political perspective. Collectively, the artists work against contemporary notions of immediacy and access in a globalized world where any data point appears to be a search away and other cultures can seem legible with a quick round-trip. Their works dramatize distance between countries and cultures, across borders and time zones, to demonstrate how layered and complex a local stretch of terrain can be. "Walking Drifting Dragging" is presented in collaboration with the Museum as Hub and organized by Lauren Cornell, Curator of the 2015 Triennial, Digital Projects, and Museum as Hub.
Venue Description: Open Wed.-Sun., 11am-6pm (Thurs. until 9pm). Closed Mon. & Tues. Free admission on Thursday evenings from 7-9pm. $14; under 18, free; seniors, $12; students, $10.
This event has already taken place. Click here for the latest events.