American Watercolor Society - 147th Annual International Exhibition at Salmagundi Club
This event has already taken place. Click here for the latest events.
The AWS annual is one of the premier watercolor exhibits in the world. Over 1200 artists from throughout the United States and 12 foreign countries submitted their work to a panel of jurors chosen from signature members of the AWS. Of these submissions (one per artist), 122 paintings were selected for the exhibition.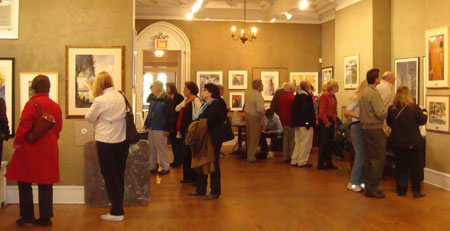 Forty paintings from the show are selected for the Traveling Exhibition, which will tour museums and galleries across the country during the next year. For the schedule of the Traveling Exhibition, and to see images of the prize-winning entries, visit www.americanwatercolorsociety.org.
Looking for Free Group Planning Services?
Get free advice on planning your group's trip to New York.