Calendar >

Send this link to a friend...

Add to Calendar 02-05-2013 02-05-2013 15 CEG Presents Peter Wise, Noble Hunter, Ch!nch!lla, Albert and the Solid Gold Four NYU-based acts, Peter Wise, Noble Hunter, Ch!nch!lla, and Albert and the Solid Goold, play Sullivan Hall this Thursday. With genres spanning jazz, indie folk, electronica, and blues, the showcase features beats for all eardrums. For more information on the musicians, and to purchase tickets, visit SullivanHallNYC.com and click on Calendar/Tix. http://www.cityguideny.com/eventinfo.cfm?id=136755 Sullivan Hall true DD/MM/YYYY
This event has already taken place. Click here for the latest events.

Date: 05/02/13
Hours: 7:30pm; 7pm doors
Ages: Adult
Price: $10
Address: 214 Sullivan St. - 212-477-2782
sullivanhallnyc.com
Four NYU-based acts, Peter Wise, Noble Hunter, Ch!nch!lla, and Albert and the Solid Goold, play Sullivan Hall this Thursday.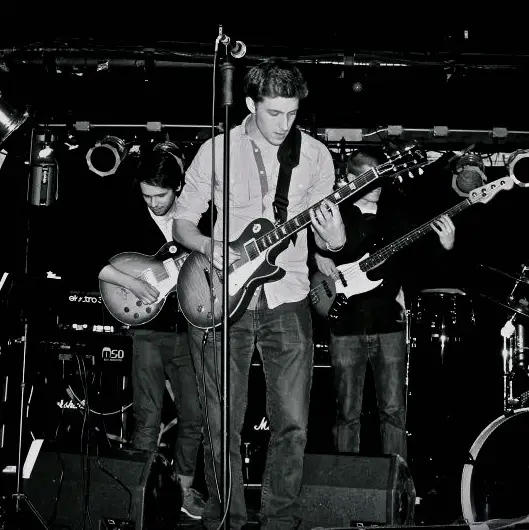 With genres spanning jazz, indie folk, electronica, and blues, the showcase features beats for all eardrums.
For more information on the musicians, and to purchase tickets, visit Sullivan Hall online.
This event has already taken place. Click here for the latest events.
CityGuideNY.com Articles About Sullivan Hall:
Submit Event to CityGuideNY.com Calendar