Shopping > Specialty Stores


More Specialty Stores Listings... | Submit Listing Changes/Additions | Send this link to a friend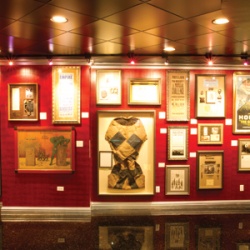 421 Seventh Ave.

212-244-3633
fantasmamagic.com
The Houdini Museum of New York, located inside Fantasma Magic Shop, has several hundred of the rarest and most important pieces used by the legendary Harry Houdini. See Houdini's escape restraints, rare publicity posters, handcuffs, secret tools to escape, magic props, spiritualistic expose items, thought-provoking photographs & creative advertising memorabilia. Many of the museums items have never been on display for public viewing. Free admission. Open 7 days a week.
Visit the Activity Planner for More Great Activities
CityGuideNY.com Articles About Fantasma Magic:
| | |
| --- | --- |
| | JUMP TO CITYGUIDE LISTINGS |
Advertising | Add a Calendar Event | Bookmarks | Company News | Contact Us | Jobs @ City Guide
Suggest a Listing
For More Content Visit: Concierge Choice Awards | Promenade Magazine | NY Metro Parents Magazine
Bar Bat Mitzvah Book | NYC Activities | NYC Dining | NYC Discounts | NYC Events
NYC Museums | NYC Shopping | NYC Theater