Restaurants > American


More American Listings... | Submit Listing Changes/Additions | Send this link to a friend
99 Seventh Ave. So.

212-645-0600
www.garagejazz.com
Greenwich Village's best casual American restaurant, outdoor cafe, and jazz venue. Regulars and newcomers alike enjoy live jazz seven nights a week, as well as during Jazz Brunches. 17 frosty draught beers, two-story fireplace, an incomparable live entertainment schedule, the finest seafood and steaks, and great people-watching. Late-night dining until 2:30am every night.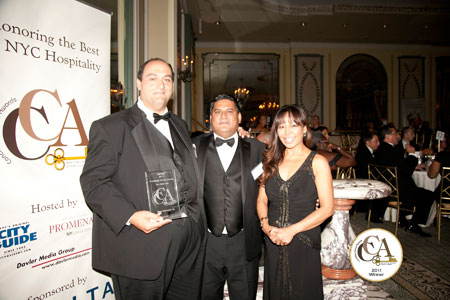 2011 Concierge Choice Awards Winner - Best Live Music Club
Visit the Activity Planner for More Great Activities
CityGuideNY.com Articles About Garage Restaurant and Café:
Click Here to Purchase Tickets to NYC Shows & Attractions!
Advertising | Add a Calendar Event | Bookmarks | Company News | Contact Us | Jobs @ City Guide
Suggest a Listing
For More Content Visit: Concierge Choice Awards | Promenade Magazine | NY Metro Parents Magazine
Bar Bat Mitzvah Book | NYC Activities | NYC Dining | NYC Discounts | NYC Events
NYC Museums | NYC Shopping | NYC Theater