Restaurants > American


More American Listings... | Submit Listing Changes/Additions | Send this link to a friend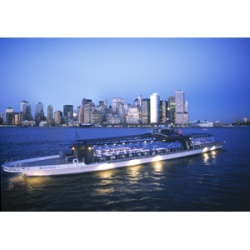 Pier 61

866-817-3463
www.bateauxnewyork.com
Bateaux New York is Manhattan's premier all-glass, European-inspired dining cruise vessel. Every elegant Brunch, Lunch and Dinner cruise features creative dining, fine wines, impeccable service and breathtaking skyline & Statue of Liberty views. Join us for Lunch (Mon.-Sat.) and Sunday Brunch with a live pianist and Dinner with a live three-piece band. Welcome aboard!
Upcoming Events at Bateaux New York:
Visit the Activity Planner for More Great Activities
CityGuideNY.com Articles About Bateaux New York:
Click Here for Money Saving New York City Offers!
Advertising | Add a Calendar Event | Bookmarks | Company News | Contact Us | Jobs @ City Guide
Suggest a Listing
For More Content Visit: Concierge Choice Awards | Promenade Magazine | NY Metro Parents Magazine
Bar Bat Mitzvah Book | NYC Activities | NYC Dining | NYC Discounts | NYC Events
NYC Museums | NYC Shopping | NYC Theater