Shopping > Specialty Stores


More Specialty Stores Listings... | Submit Listing Changes/Additions | Send this link to a friend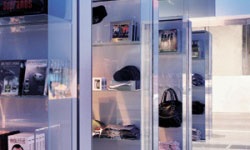 1100 Ave. of the Americas

212-512-SHOP
www.hboshop.com
Coupon (click here): Buy More, Save More (up to 20%) with code HBOCITY

A consumer retail space like no other. Featuring a multimedia showcase of HBO's® award-winning programming. The store offers visitors the opportunity to purchase an array of quality branded merchandise, including special products such as SEX AND THE CITY quote t-shirts and totes; ENTOURAGE limited-edition watches; GAME OF THRONES T-shirts and accesories; and THE SOPRANOS edition poker sets.
Visit the Activity Planner for More Great Activities
CityGuideNY.com Articles About HBO Shop (sm):
Click Here for Money Saving New York City Offers!
Advertising | Add a Calendar Event | Bookmarks | Company News | Contact Us | Jobs @ City Guide
Suggest a Listing
For More Content Visit: Concierge Choice Awards | Promenade Magazine | NY Metro Parents Magazine
Bar Bat Mitzvah Book | NYC Activities | NYC Dining | NYC Discounts | NYC Events
NYC Museums | NYC Shopping | NYC Theater