Sightseeing > Tours


More Tours Listings... | Submit Listing Changes/Additions | Send this link to a friend

89 South Street, Pier 16

212-742-1969
www.nywatertaxi.com
Hop aboard these environmentally friendly twin-hulled catamarans sporting black and white checks and enjoy the ride.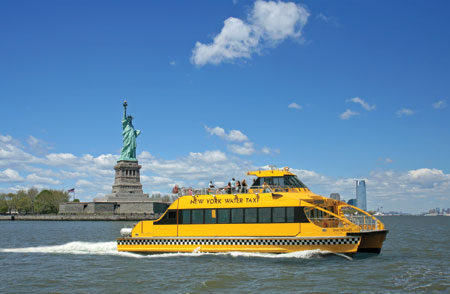 Their tours include the high-energy guided 1-hour Statue of Liberty Express and daily Statue by Night cruises, Fall Foliage and New Year's cruises, and the ZEPHYR Happy Hour Cruises.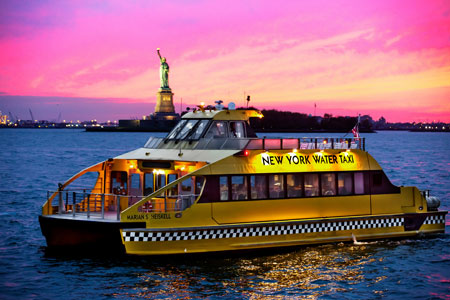 And be sure to check out New York Water Taxi's Man on a Boat series, featuring a behind-the-scenes look at their cruises and the people behind them:
Related Links:

Visit the Activity Planner for More Great Activities
CityGuideNY.com Articles About New York Water Taxi:
Click Here for Money Saving New York City Offers!
Advertising | Add a Calendar Event | Bookmarks | Company News | Contact Us | Jobs @ City Guide
Suggest a Listing
For More Content Visit: Concierge Choice Awards | Promenade Magazine | NY Metro Parents Magazine
Bar Bat Mitzvah Book | NYC Activities | NYC Dining | NYC Discounts | NYC Events
NYC Museums | NYC Shopping | NYC Theater