Nightlife > Nightclubs


More Nightclubs Listings... | Submit Listing Changes/Additions | Send this link to a friend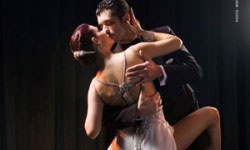 428 Lafayette St.

212-419-4645
tangohouse.net
The best of Argentine tango Off Broadway. Produced by the creators of the most famous worldwide tango shows, Tango House presents a nightly tango musical with outstanding professional musicians and dancers -- direct from Buenos Aires. Set in a theater that was a cabaret in the '20s, the story goes from Gardel to Piazzolla with all the sensuality, passion and glamour that you have come to expect of tango. Open bar during show. Call or visit our website for more info and to reserve your tickets. Tues.-Sun., 8pm.
Visit the Activity Planner for More Great Activities
CityGuideNY.com Articles About Tango House:
Click Here for Money Saving New York City Offers!
Advertising | Add a Calendar Event | Bookmarks | Company News | Contact Us | Jobs @ City Guide
Suggest a Listing
For More Content Visit: Concierge Choice Awards | Promenade Magazine | NY Metro Parents Magazine
Bar Bat Mitzvah Book | NYC Activities | NYC Dining | NYC Discounts | NYC Events
NYC Museums | NYC Shopping | NYC Theater