Shopping > Golf


More Golf Listings... | Submit Listing Changes/Additions | Send this link to a friend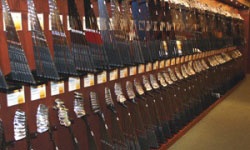 131 W. 35th St.

212-564-2255
www.nygolfcenter.com
Manhattan's finest premier golf shop for over 20 years, committed to providing golf enthusiasts with everything they need, on and off the course. With over 13,000 sq. ft. of selling space, carrying the most comprehensive selection of golf equipment, accessories, clothing and shoes for men, women and children. Voted one of "America's 100 Best Golf Shops" by Golf World Business. Located in Herald Square, the heart of Midtown Manhattan. Also located at 100 Park Ave. (40th St.), 212-564-0078
Visit the Activity Planner for More Great Activities
CityGuideNY.com Articles About New York Golf Center:
Click Here to Purchase Tickets to NYC Shows & Attractions!
Advertising | Add a Calendar Event | Bookmarks | Company News | Contact Us | Jobs @ City Guide
Suggest a Listing
For More Content Visit: Concierge Choice Awards | Promenade Magazine | NY Metro Parents Magazine
Bar Bat Mitzvah Book | NYC Activities | NYC Dining | NYC Discounts | NYC Events
NYC Museums | NYC Shopping | NYC Theater