Sightseeing > Tours


More Tours Listings... | Submit Listing Changes/Additions | Send this link to a friend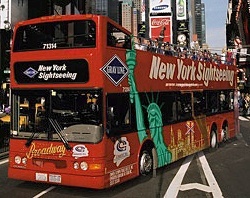 777 Eighth Ave.

800-669-0051
www.newyorksightseeing.com
Daily tours by open-top deluxe double decker buses (enclosed in winter) & luxury coaches. The Classic New York comes with the All Loops Tour and choice of tickets to The Empire State Building Observatory OR the Top of the Rock; a ferry to the Statue of Liberty / Ellis Island OR a CitySightseeing Downtown 60 minute Gateway to America Cruise; & the ALL LOOPS TOUR, a 2-day ticket hop-on & off w/ 50+ stops from Times Square & Broadway to Harlem to Brooklyn, & Night Tours.
Click below to book now!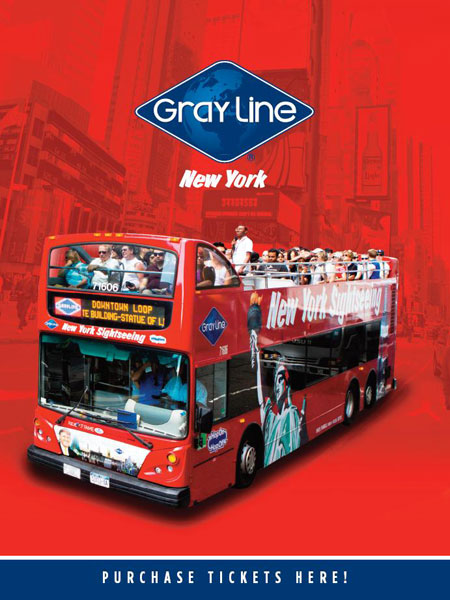 Related Links:

Visit the Activity Planner for More Great Activities
CityGuideNY.com Articles About Gray Line New York Sightseeing:
Click Here to Purchase Tickets to NYC Shows & Attractions!
Advertising | Add a Calendar Event | Bookmarks | Company News | Contact Us | Jobs @ City Guide
Suggest a Listing
For More Content Visit: Concierge Choice Awards | Promenade Magazine | NY Metro Parents Magazine
Bar Bat Mitzvah Book | NYC Activities | NYC Dining | NYC Discounts | NYC Events
NYC Museums | NYC Shopping | NYC Theater