Sightseeing > Tours


More Tours Listings... | Submit Listing Changes/Additions | Send this link to a friend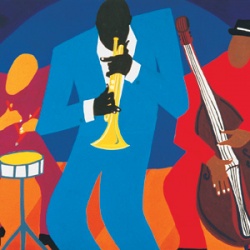 690 8th Ave.

212-391-0900
www.harlemspirituals.com
Exciting neighborhood tours of NY. Explore Harlem with Gospel tours on Sun. and Wed. ($59) and the popular evening soul food & jazz tours Mon., Thurs. & Sat. ($155); New York Visions uncovers the hidden treasures of Manhattan, the Bronx, and Brooklyn ($69 in Brooklyn, $59 & up in Manhattan and the Bronx). Tours available in English, French, German, Italian & Spanish. 2008 Concierge Choice Award Nominee. Available through major hotels.
Related Links:

Visit the Activity Planner for More Great Activities
CityGuideNY.com Articles About Harlem Spirituals/New York Visions:
Click Here to Purchase Tickets to NYC Shows & Attractions!
Advertising | Add a Calendar Event | Bookmarks | Company News | Contact Us | Jobs @ City Guide
Suggest a Listing
For More Content Visit: Concierge Choice Awards | Promenade Magazine | NY Metro Parents Magazine
Bar Bat Mitzvah Book | NYC Activities | NYC Dining | NYC Discounts | NYC Events
NYC Museums | NYC Shopping | NYC Theater