Sightseeing > Tours


More Tours Listings... | Submit Listing Changes/Additions | Send this link to a friend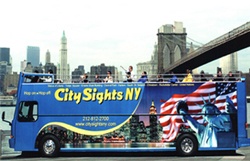 212-812-2700
www.citysightsny.com/res.php?ref=cgmagazine
Coupon (click here): Save when booking online

See New York from the top with CitySights NY's double-decker buses — double-deckers which are top-seating only (enclosed in winter), so that everyone gets an unobstructed view of NYC attractions, neighborhoods, and places of interest. Buses are furnished with state-of-the-art sound systems and entertaining urban-storytellers who offer interesting facts and tales about all of the city's famous faces and places. They also feature combination tickets, day trips to Niagara Falls, Boston, Philadelphia, and more. They also offer tours in five languages (Italian, French, German, Spanish and Portuguese) by way of an audio headset that plugs into a player at each seat.
Book online and save!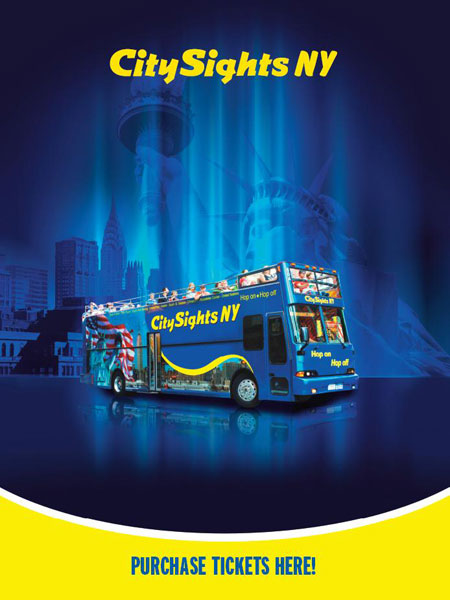 Related Links:

Visit the Activity Planner for More Great Activities
CityGuideNY.com Articles About CitySights NY:
Click Here for Money Saving New York City Offers!
Advertising | Add a Calendar Event | Bookmarks | Company News | Contact Us | Jobs @ City Guide
Suggest a Listing
For More Content Visit: Concierge Choice Awards | Promenade Magazine | NY Metro Parents Magazine
Bar Bat Mitzvah Book | NYC Activities | NYC Dining | NYC Discounts | NYC Events
NYC Museums | NYC Shopping | NYC Theater