Sardi's
234 W. 44th St.
212-221-8440
A legendary Broadway restaurant with caricatures on the wall and traditional American cuisine that includes Cannelloni au Gratin, Shrimp Sardi, Steak tartare, and more.
Related Articles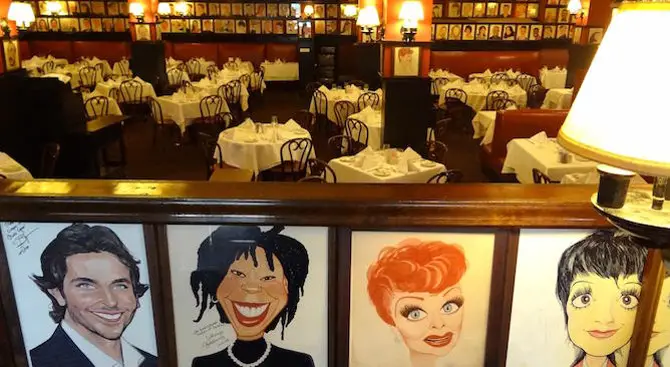 Beyond Broadway: 9 Theatre-Inspired Experiences in NYC
You may see everything from Hamilton to Hadestown, but New York's theatre culture extends far beyond the stages of Broadway's 41 theatres. The following experiences are for anyone looking for theatrical flourishes in their walking tours, exhibits, karaoke, and dining. Broaden your Broadway experience with these 9 fun-filled activities in the theatre capital of the world!