Inside Scoop | National Geographic Encounter: Ocean Odyssey
Immerse yourself underwater at Times Square's most thrilling attraction! National Geographic Encounter: Ocean Odyssey transports families into the Pacific Ocean with state-of-the-art technology you won't find in any other NYC experience.
As you explore the virtual ocean environment at Encounter, you'll see a battle of Humboldt squids, swarms of sharks, a school of 120,000 sardines, and a giant Humpback whale with an appetite to match. Young children will also love the navigating the Giant Kelp maze and playing with the photo-real sea lions that respond to their movements. Academy, Emmy, and Grammy award-winning artists contributed to Encounter's unique immersive adventure, a popular Times Square destination since its 2017 opening. The experience ends with interactive features that educate and inspire visitors to conserve our oceans.
Watch below as weather anchor Sam Champion experiences the thrilling 3-D dome at Encounter with local students on ABC7 Eyewitness News.
Be sure to apply your City Guide discount when you order your timed tickets to National Geographic Encounter: Ocean Odyssey!
National Geographic Encounter: Ocean Odyssey Photos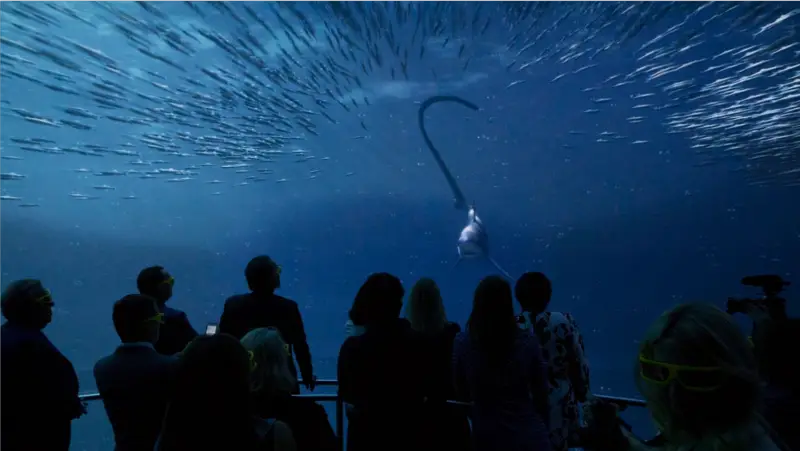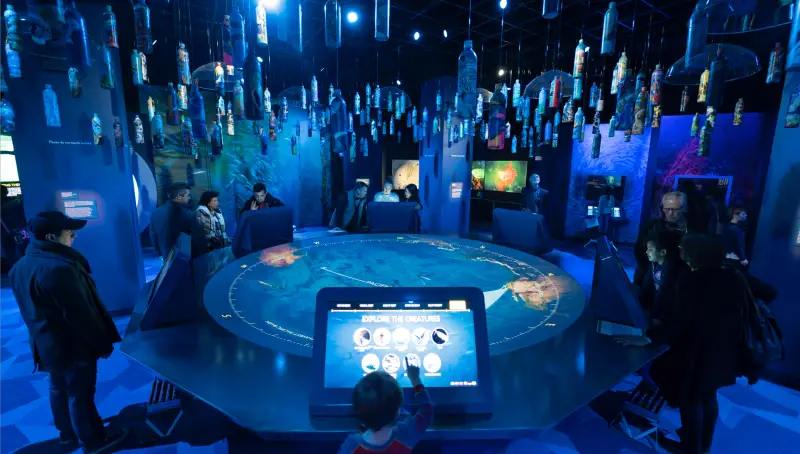 National Geographic Encounter: Ocean Odyssey Videos