If you're looking for a perfect cup of cappuccino in New York City look no further than Zibetto Espresso Bar. This Italian-inspired group of midtown cafés is here to satisfy your need for caffeine (and Italian bites to go with it) one smooth shot of espresso at a time!
First your highly trained barista takes a perfectly measured bean ratio and applies 30 pounds of pressure.


As the beverage starts to drip, they begin preparing the milk.
The milk is then steamed to an exact temperature.
Now here comes the fun part. Latte art! Wondering why it's still called latte art and not cappuccino art, even though you just ordered a cappuccino? In Italy latte means milk. (If you want to order an "American latte" you need to ask for a "caffe latte.")
While sipping on your perfect cappuccino try one of their delicious pastries. Zibetto's best seller is their cornetti—baked fresh daily.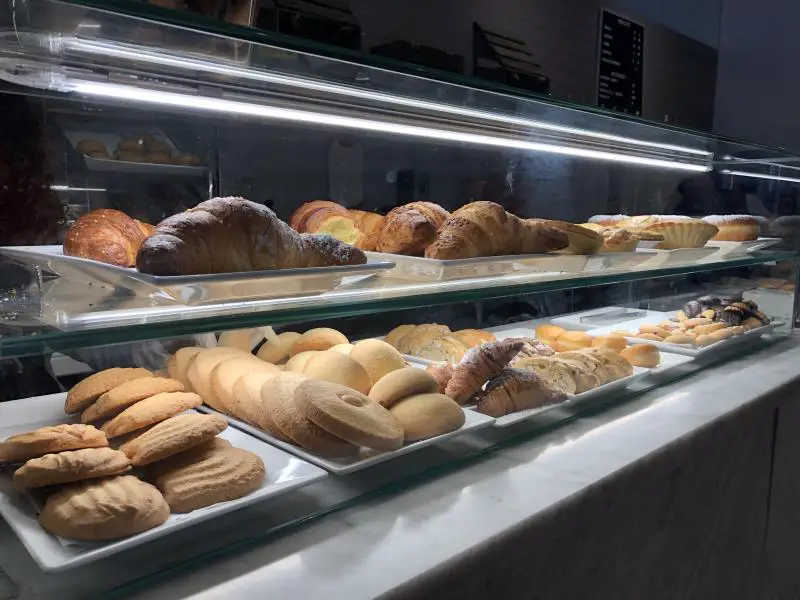 Italy isn't just known for their coffee. Food is a focal point in Italian life, as it is at Zibetto. Make sure to try one of their fantastic paninis.
We suggest the "Zibetto Special." You'll only be able to taste these awesome flavors at one of Zibetto's three locations.
Zibetto is a great place for celebrity sightings, too (the location at 1221 Sixth Ave. is right underneath a major recording studio.) Experience the celebrity treatment for yoursel!
---
Zibetto Espresso Bar located at 1221 Sixth Ave., 212-332-2648;1 385 Sixth Ave. (on 56th St.), 646-707-0505; and 501 Fifth Ave., 646-838-6364, zibettoespresso.com