World Series in New York: The Best Baseball Bars for Rooting on the Mets
October 23, 2015 - by City Guide News Desk
The World Series is back in New York! The NY Mets will represent the National League in the finale to the 2015 baseball season, and we've got the Mets fan-favorite bars where you can view all the games. It'll be the Mets' first World Series appearance in 15 years. The first game will take place on the road, Tuesday, Oct. 27. The first Mets World Series home game this year will be at Citi Field on Friday, Oct. 30, hosting the Al champion Kansas City Royals. We've got a roundup of the top bars to root on the Mets.
Best Bars for the Mets' World Series: McFadden's Restaurant and Saloon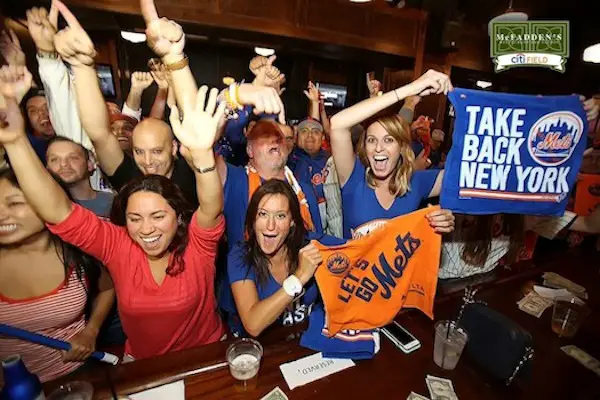 Photo: McFadden's Facebook page
Designated the "official bar" for the New York Mets viewing parties (you've probably seen them cut to scenes here during the playoffs on TBS), McFadden's is conveniently located in Citi Field, and open even when the Mets are on the road. Viewing parties Oct. 27 & 28. 36-02 126th St., Flushing, NY, mcfaddensballparkny.com
Best Bars for the Mets' World Series: Foley's
Photo: Foley's Facebook page
Located in midtown across from the Empire State Building, this sprawling baseball-themed bar is named after the late New York Daily News' sportswriter Arthur "Red" Foley. Walls are adorned with thousands of autographed baseballs, bobbleheads, jerseys, and other paraphernalia. Actors and baseball fans Jon Hamm and Paul Rudd were recently spotted here! Grab a friend and enjoy a pint of Guinness and some great pub fare. And cheer on the Mets, of course! 18 W. 33rd St., NY, foleysny.com
Best Bars for the Mets' World Series: Benjamin Steakhouse
Visit Benjamin Steakhouse for special Happy Hour specials from 4pm-7pm during the World Series games! Benjamin Steakhouse is located in the Dylan Hotel. benjaminsteakhouse.com
Best Bars for the Mets' World Series: Foxy John's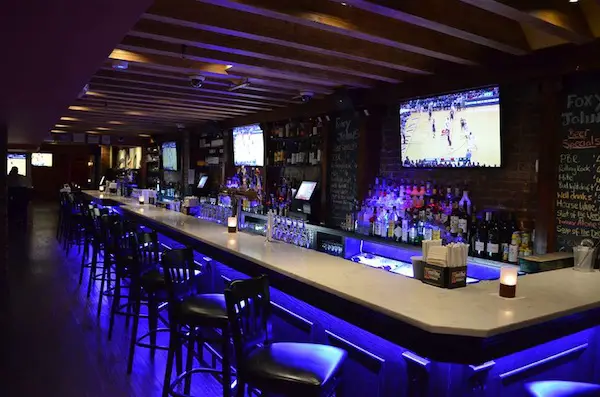 Relatively new to the block, Foxy John's has quickly become a Midtown East local favorite, and they're big supporters of the Mets. With $1 oysters to slurp up whenever you want them, and killer cocktails and beers at the ready, Foxy John's is one of those neighborhood go-tos we can't get enough of, and they've got plenty of screens for rooting on Daniel Murphy. Great for dinner, too. 143 E. 47th St., NY, foxyjohns.com
Best Bars for the Mets' World Series: Blondie's Sports NYC
Photo: Blondie's, Facebook
Located on the Upper West Side, Blondie's is slightly more partial to college football and basketball, but it's also a supporter of baseball and NY Mets. Lots of big screen TVs ensure you'll catch every pitch, plus find plenty of beer flowing and some famous wings. 212 W. 79th St., NY, blondiessports.com
Best Bars for the Mets' World Series: Roosevelt Sports Bar
Photo: Roosevelt Bar, Facebook
It's not in Citi Field, but just steps from the stadium and two blocks from the 7 train. Catch the games on nine plasma screens, and enjoy modestly priced beer pitcher specials. 133-45 Roosevelt Ave., Flushing, NY, rooseveltsportsbar.com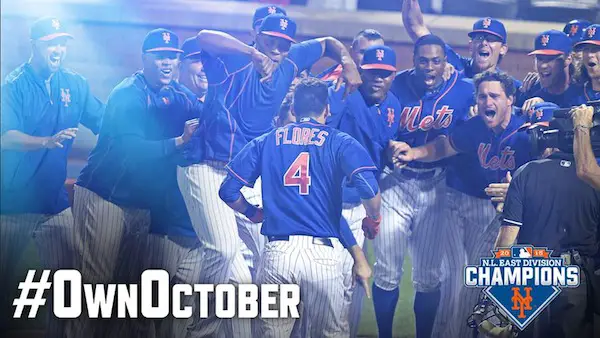 Photo: Mets Official Facebook page
Bounce Sporting Club (55 W. 21st St.) is hosting a viewing party for the Mets vs Royals Game Four of the World Series hosted by 1986 MLB World Series champion and Mets legend Dwight "Doc" Gooden on Saturday, October 31st.
Click here for a guide to Citi Field eats.
Click here for information about free Water Taxi rides to Citi Field.
Looking for Free Group Planning Services?
Get free advice on planning your group's trip to New York.
RESTAURANTS

New York City's most famous landmark, the Empire State Build...

THEATER

In a heartbeat, 38 planes with 6,579 passengers were strand...

SHOPPING

Heaven for designers, artists, and antiques lovers....

SIGHTSEEING

Customized, state of the art fleet will get you from the air...