New York thinks a lot of its burgers, and for good reason. There are plenty of solid and even stellar choices all around town—so many that it can be hard to choose. But look no further: your next stop is Bill's Bar & Burger, which has a menu thirteen burgers strong, all with freshly ground beef patties that are hand-pressed every day in the kitchen. From the Konichiwa to the Ranch Hand, find your flavor, grab a shake, and chow down.


The Burgers

Your job is simple here: order the Fat Cat. Ranked among CNN's Top 10 Burgers in America, the Fat Cat comes on an English muffin (don't knock it till you try it) with sumptuous beef patty, American cheese, caramelized onions, and lettuce, tomato, pickles (LTP for the pros). Feeling extra hungry? The Big Cat is all of that plus pulled pork and fried egg. There are plenty of burgers to choose from: turkey, chicken, buffalo, barbecue—anything your belly desires. Oh, and don't forget the Disco Fries.
The Shakes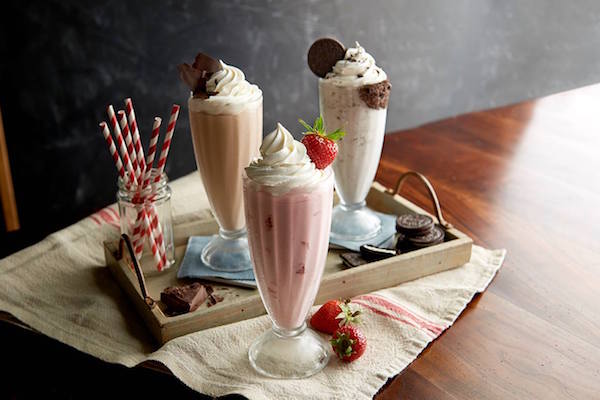 Bill's offers three tiers of milkshakes: you've got your Classics, your Signatures, and your Monsters. Classic flavors are chocolate, vanilla, and strawberry, while Signatures include Cookies & Dream and s'mores-y Campfire. But the standout milkshake is the Chocolate Peanut Butter Bomb. It's blended with Reese's Pieces, salted peanuts, chocolate sauce, and peanut butter cups. If you come to Bill's for just this, we get you.
Happy Hour
From 4 to 7 pm at the bar, enjoy half off house wines, appetizers, and drafts like Brooklyn Lager and Red Wagon's IPA. Plus, you can have the Mini B's (sliders with caramelized onion, American cheese, and special sauce) for only $5!
Hangover Brunch
At the Meatpacking District location of Bill's Bar and Burger, come for brunch even if you're not hungover. You'll get $4 mimosas or a mimosa carafe for only $10! You can also try a Build Your Own Bloody Mary, where you choose your vodka and mix-ins. From 11 am to 2 in the afternoon, there's also a live DJ to keep the weekend vibe going and going. 22 Ninth Ave., 212-414-3003.
Bill's Bar & Burger's Rockefeller Center location is located at 16 W. 51st St., 212-705-8510. Downtown location: 85 West St., 212-567-2300. More information at billsbarandburger.com.