Blues and Jazz in New York City This Weekend - April 13-April 15
April 9, 2018 - by CG Directory Editor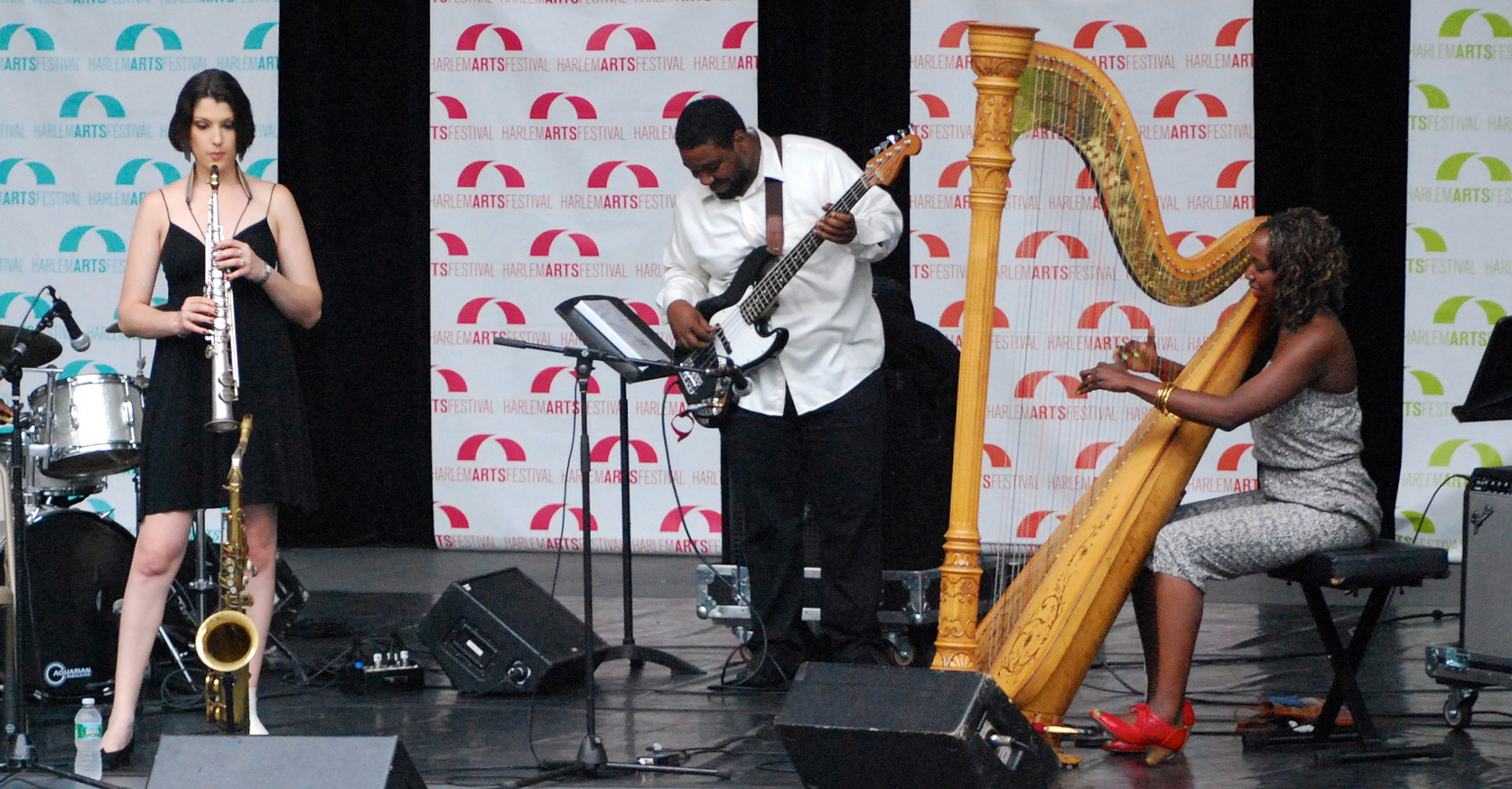 Photo: Nick Amoscato/Flickr

Want to enjoy some sultry music in New York City? NYC is filled with blues and jazz clubs, and City Guide's got all the best weekend shows in one place. Get your groove at some of New York City's most famed establishments, inlcuding the likes of B.B. King Blues Club & Grill, the Jazz Standard, and Terra Blues.


Sidi Touré - Brooklyn Bowl
April 14, 2018 - Brooklyn
ARTIST INFO SIDI TOURÉ FacebookTwitterInstagram Sidi Touré is a highly acclaimed practitioner of Songhaï Music with two Malian National Arts Awards for best singer. Touré led Gao's regional orchestra, The Songhaï Stars, prior to going out on his own. In 2011, he released Sahel Folk, his debut album for Thrill Jockey, touring North America and Europe for the first time. For his fourth release,Toubalbero (a big traditional drum used to call and gather people in Gao) Touré has created a danceable, dynamic, and joyous album played with some of the most exiting new faces on the Mailian music scene. A revered leader who has his feet deep in the Northern Mali music tradition has created an album, despite the region's significant political challenges, that brims with optimism. For his first Electro Acoustic album Sidi Touré (vocals, guitar and calabash) is joined by bassist Baba Traoré, drummer Mamadou "Mandou" Kone (who also plays with Vieux Farka Touré), electric guitarist Djadjé Traoré, N'Goni (traditional Malian guitar) Ousmane "Papou" Dagnon, and vocalist Babou Diallo. This is a reflection of his performance style of the last three years throughout Mali. The music is a celebrati... (read more)
Ecstatic Music Festival: Flower, Hollenbeck, Iverson, Kihlstedt, Tordini & Zimmerli - Kaufman Music Center
April 14, 2018 - New York
Buy an EMF All Access Pass before Dec 31 and save 40%! You'll experience all 9 concerts for just $15 each and receive invitations to 3 Meet the Artist receptions. The evening begins with a CD release celebration of composer-saxophonist Patrick Zimmerli's Clockworks, a musical meditation on time, in all its forms, performed by Zimmerli with former Bad Plus pianist Ethan Iverson, bassist Chris Tordini and composer-jazz drummer John Hollenbeck. In the evening's second half, pop/art song composer-violinist-vocalist Carla Kihlstedt and composer Jeremy Flower join Zimmerli, Tordini and Hollenbeck for the world premiere of Songs of Mourning, an exploration of sorrow ranging from the political to the personal, and other works from their cumulative pasts.
A Prairie Home Companion - The Town Hall
April 14, 2018 - New York
Saturday, April 14, 2018 • 5:45pm In the fall of 2016, Chris Thile took over at the helm of A Prairie Home Companion. A short and successful season brought sold out shows to venues across the country, garnering critical acclaim. Minnesota Public Radio presents a full season for 2017-2018 with Chris as host. Chris' musicianship, commentary, humor and his connection with the vital musicians of today have proven to be a winning combination. We return to Town Hall for three broadcasts in April 2018. A Prairie Home Companion is heard by 2.6 million listeners each week on nearly 600 public radio stations, online, and on the American Forces Networks, SiriusXM Radio, Radio New Zealand, and KPRG in Guam. "I grew up with the show. I take this opportunity, this job, immensely seriously and with great awe." – Chris Thile "Garrison created a template that I think is immortal. It doesn't feel like any kind of constraint. It's like a license. I feel like I have my license to go and make some good radio. … The prospect of getting to make things for people on a weekly basis … is beyond compare. It's what I love to do." — Chris Thile "Chris is my man. … He is, I think, the great ... (read more)
Michel Legrand Trio ft Ron Carter - Blue Note Jazz Club
Through April 15, 2018 - New York
Michel Legrand describes his status as an atypical, compulsive musician who cannot be pigeonholed; or rather, his many statuses as a composer, conductor, pianist, singer, writer and producer. Tearing down the barriers between jazz, classical music and easy listening, he is at home in any musical situation. Born in 1932, Michel Legrand came from a family with a musical tradition represented by his father, Raymond Legrand and his uncle Jacques Hélian. When he was ten, he entered the Paris Conservatory, which proved to be an unexpected revelation. "Until then, my childhood had been flat and unhappy," he relates. " My life revolved around an old piano and I was very bored. I was very lonely. Suddenly, when I joined Lucette Descaves' music theory class, I discovered a world that belonged to me, people who spoke my language. From then on, I felt that life had something exciting and motivating to offer" After studying under the iron rule of Nadia Boulanger, Henri Challan and Noël Gallon for several years, Legrand left the Conservatory with top honors in harmony, piano, fugue and counterpoint. He immediately gravitated to the world of song, working as an accompanist musical director to ... (read more)
Enrico Pieranunzi Trio - Village Vanguard
Through April 15, 2018 - New York
Enrico Pieranunzi (piano) Scott Colley (bass) Clarence Penn (drums)
Looking for Free Group Planning Services?
Get free advice on planning your group's trip to New York.
MORE Activity Planner ARTICLES
RESTAURANTS

Beer hall casual meets craft cocktails with a healthy dose o...

THEATER

Kander and Ebb's "musical vaudeville" in which Roxie Hart ga...

SHOPPING

PANDORA, one of the leading names in jewelry for more than 3...

SIGHTSEEING

CitySights' hop-on, hop-off bus tours are operated on a flee...