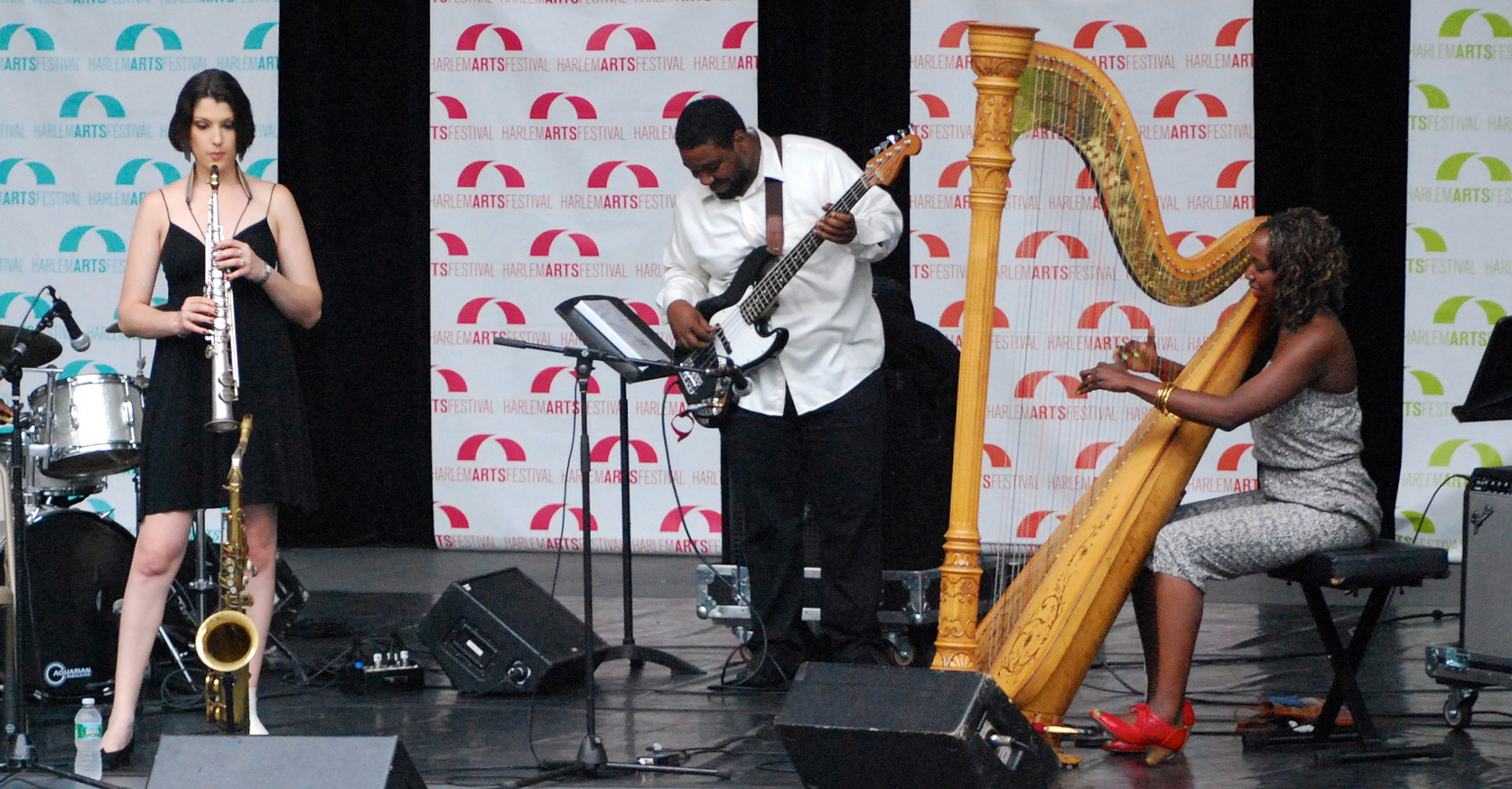 Photo: Nick Amoscato/Flickr

NYC is filled with blues and jazz clubs, and City Guide's got all the best weekend shows in one place. Get your groove at some of New York City's most famed establishments, including the likes of Blue Note Jazz Club, the Jazz Standard, the Village Vanguard and Terra Blues.


Jose Alberto El Canario Ismael Miranda Luisito CarrióN - Lehman Center For The Performing Arts
December 15, 2018 - New York
José Alberto started his own band in 1983, and became a major Latin star after the release of his 1984 debut Noches Calientes. His 1991 album Dance With Me, which established a new style of salsa called salsa romántica. He has sung hit songs such as Sueño Contigo. His voice was widely adored by his fans, and his exceptional whistling abilities (being able to improvise as if he was playing a traverse flute) led them to give him the nickname El Canario (The Canary). Puerto Rican Ismael Miranda became involved in popular music at a young age, participating in different local bands before teaming up with Andy Harlow. He debuted in 1967 with the release of an album recorded along with Joey Pastrana, featuring the hit Rumbón Melon. In 1973, Ismael Miranda joined Fania All-Stars, getting the nickname of "Niño Bonito" (Pretty Boy) due to his youthfulness. He has appeared at Lehman Center on numerous occasions. A native of Arecibo in Puerto Rico, Luisito Carrión has been singing since age 13. He began his career as a salsa artist with Orquesta Kafe, Orquesta La Nativa and Grupo Concepto Latino
Nat King Cole 100 with Sachal Vasandani - Dizzy's Club Coca Cola
Through December 15, 2018 - New York
Vocalist Sachal Vasandani is one of the great crooners of our time and the perfect man for a Nat "King" Cole centennial celebration. Though a distinctive artist in his own right, his "beautiful, velvety voice" and "remarkable stage presence" (NPR) have drawn multiple comparisons to Nat "King" Cole himself. Vasandani is particularly well known for his Cole tribute project, which has featured classics like "Unforgettable," "Mona Lisa," and "Straighten Up and Fly Right." This showcase has graced major stages in both small group and orchestral settings, and the new versions performed tonight in the elegant majesty of The Appel Room—with its unparalleled view of the New York skyline—will take it to the next level. In addition to his vocal abilities and cool, charismatic showmanship, Vasandani also honors Cole's legacy as a masterful pianist by sharing the spotlight with some of the best instrumentalists in the business—including bass legend John Clayton, who will contribute new Cole arrangements for this centennial event. In this special centennial celebration, audiences will enjoy the many sides of Nat "King" Cole's artistry in an appropriately stylish setting. Free pre-concer... (read more)
Charles Lloyd & The Marvels: 80th Birthday Celebration - Dizzy's Club Coca Cola
Through December 15, 2018 - New York
Charles Lloyd was only 29 years old when TIME magazine noted one of his most distinguishing and enduring traits. It was 1967, and Lloyd had just led the first jazz group ever to perform at San Francisco's counter-cultural hotspot, the Fillmore. "Though modern jazz normally goes over with teens like a 9pm curfew," TIME wrote, "Lloyd's passionate attack holds them spellbound." Lloyd—now celebrating his 80th birthday with us in Rose Theater—is an NEA Jazz Master, saxophone titan, bandleader, and composer with a rare crossover appeal. To this day, he performs his soulful music with a fervor and emotional abandon that connects with a diverse community of listeners. After establishing his jazz bona fides in the early 1960s as a key member of Chico Hamilton and Cannonball Adderley's groups, Lloyd formed his historic quartet with Keith Jarrett, Cecil McBee, and Jack DeJohnette, bringing improvised jazz to brand-new audiences and recording one of the first jazz albums to sell a million copies. A veritable rock star, Lloyd then shared bills and recording dates with the Grateful Dead, Cream, Jimi Hendrix, the Doors, and the Beach Boys, and he now leads some of jazz's most distinctive and c... (read more)
Bending Towards the Light - A Jazz Nativity 2018 - Christ & St Stephen's Church
December 16, 2018 - New York
Kindred Spirits and Chelsea Opera Present... Bending Towards the Light - A Jazz Nativity 2018
Kenny Barron Quintet - Village Vanguard
Through December 16, 2018 - New York
Mike Rodriguez (trumpet) Dayna Stephens (saxophone) Kenny Barron (piano) Kiyoshi Kitagawa (bass) Johnathan Blake (drums)
Scott Joplin - Jazz at Lincoln Center
Through December 17, 2018 - New York
Scott Joplin was taken from us far too early, but his later works and his ambitious opera Treemonisha show an incredibly forward-thinking composer taking ever-new risks. We'll look at these works, and explore his lasting legacy.
Chris Botti - 14th Annual Holiday Residency - Blue Note Jazz Club
Through December 30, 2018 - New York
Chris Botti - 14th Annual Holiday Residency FEATURING: Chris Botti - Trumpet Lee Pearson - Drums Reggie Hamilton - Bass Leonardo Amuedo - Guitar Piano - Eldar Violin - Sandy Cameron Vocals - TBA Blue Note Jazz Club is proud to present world renowned trumpeter Chris Botti's highly anticipated 14th Annual Holiday Residency, a four week engagement from mid-December through early January (including Christmas and New Year's Eve). Botti, described by The Wall Street Journal as "a December institution in the Big Apple at the Blue Note," has called the club his home every December since 2005.