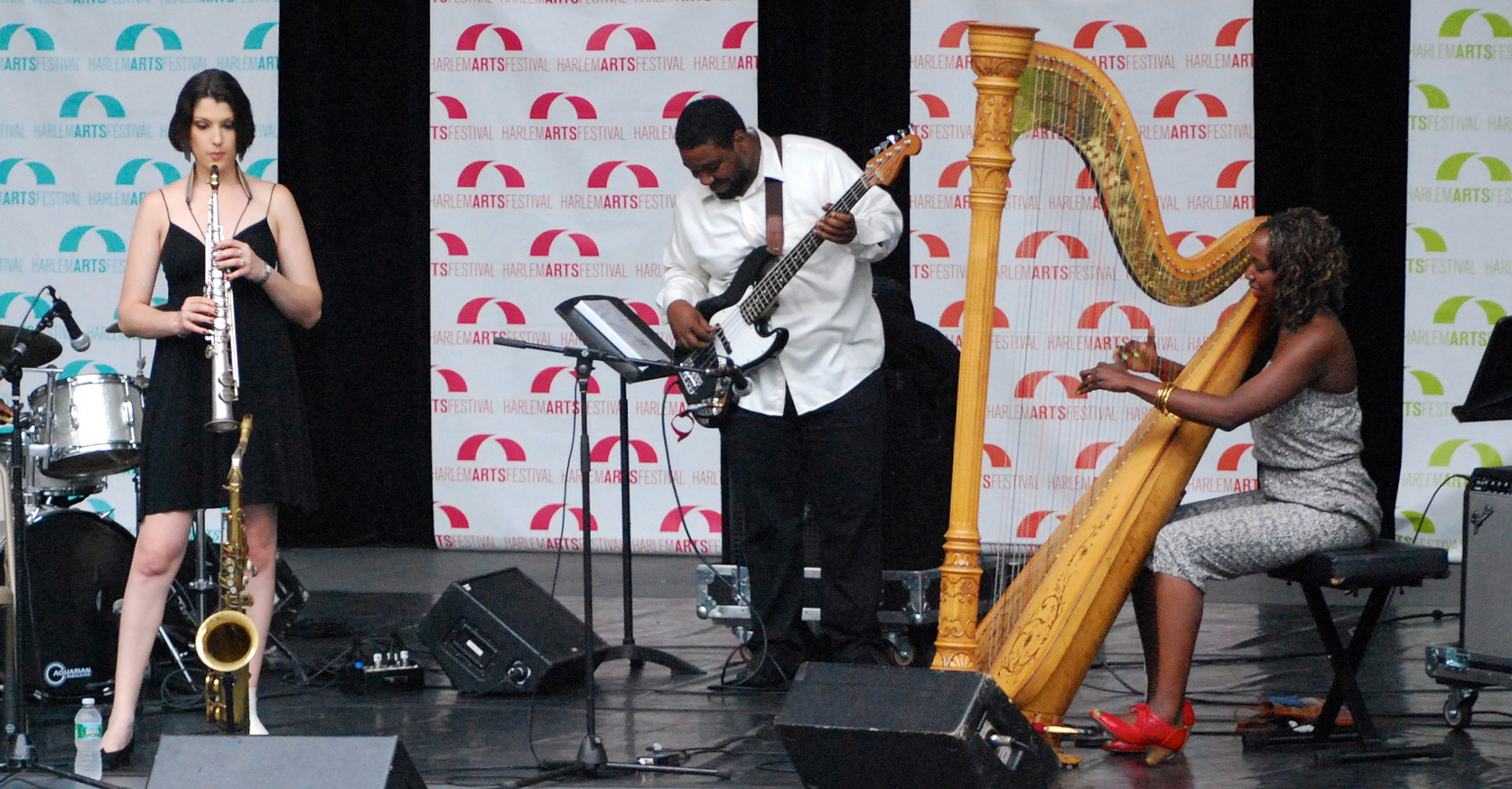 Photo: Nick Amoscato/Flickr

NYC is filled with blues and jazz clubs, and City Guide's got all the best weekend shows in one place. Get your groove at some of New York City's most famed establishments, including the likes of Blue Note Jazz Club, the Jazz Standard, the Village Vanguard and Terra Blues.


Sal 'the Voice' Valentinetti's 2nd Annual Long Island Christmas - NYCB Theatre at Westbury
December 21, 2018 - Westbury
Sal first learned the American standards at his grandmother's knee and his passion grew further when he discovered his hidden vocal talent in his teenage years. "Sal the Voice," as he is known by everyone form Brooklyn to Bayshore, can be found on most Sundays sipping cappuccino at the cafe, telling stories, making jokes and planning his next move— to bring back to American pop culture the consummate, classy, old-school entertainer with a heart of gold. When his grandmother passed away, her music was all Sal had to remember her by. He had previously tried out for season 14 of American Idol, where he successfully made it past the auditions but did not proceed to the live shows. On season 11 of America's Got Talent Sal wowed the judges and won Heidi Klum's golden buzzer. He then made it past the Semi-Finals and competed in the Final Show.
Big Band Holidays - Dizzy's Club Coca Cola
Through December 23, 2018 - New York
Every December, the Jazz at Lincoln Center Orchestra with Wynton Marsalis brings this Grammy Award–winning holiday extravaganza to Rose Theater for a series of sold-out shows. With soulful big band arrangements of songs both sacred and secular, Big Band Holidays is an uplifting tradition enjoyed by audiences of all ages and backgrounds. In addition to some swinging JLCO instrumentals, special guest vocalists join the band each season for imaginative new versions of classics like "White Christmas" and "Merry Christmas, Baby." Recent Big Band Holidays programs have featured such acclaimed vocalists as Cécile McLorin Salvant, Gregory Porter, René Marie, and Catherine Russell, and this year the JLCO welcomes two standout rising stars to join this tradition: Vuyo Sotashe and Veronica Swift. These distinctive young talents have both been major hits in Jazz at Lincoln Center's smaller venues as well as Jazz at Lincoln Center Shanghai, and Big Band Holidays will be their first chance to perform together in Rose Theater. Join them in the House of Swing for some yuletide cheer sure to brighten up your season.
Klea Blackhurst, Jim Caruso & Billy Stritch In 'A Swingin' Birdland Christmas' - Birdland Jazz Club
Through December 25, 2018 - New York
For the 9th Smash Year Klea Blackhurst, Jim Caruso & Billy Stritch In "A Swinging Birdland Christmas" Birdland is proud to announce the ninth year of "A Swinging Birdland Christmas," starring Birdland regulars Klea Blackhurst, Jim Caruso and Billy Stritch. This will be a limited engagement of 4 performances, Saturday, Sunday, Monday and Tuesday, December 22, 23, 24 and 25. All shows are at 5:30pm.
Chris Botti - 14th Annual Holiday Residency - Blue Note Jazz Club
Through December 30, 2018 - New York
Chris Botti - 14th Annual Holiday Residency FEATURING: Chris Botti - Trumpet Lee Pearson - Drums Reggie Hamilton - Bass Leonardo Amuedo - Guitar Piano - Eldar Violin - Sandy Cameron Vocals - TBA Blue Note Jazz Club is proud to present world renowned trumpeter Chris Botti's highly anticipated 14th Annual Holiday Residency, a four week engagement from mid-December through early January (including Christmas and New Year's Eve). Botti, described by The Wall Street Journal as "a December institution in the Big Apple at the Blue Note," has called the club his home every December since 2005.