Blues and Jazz in New York City This Weekend - January 11-January 13
January 7, 2019 - by CG Directory Editor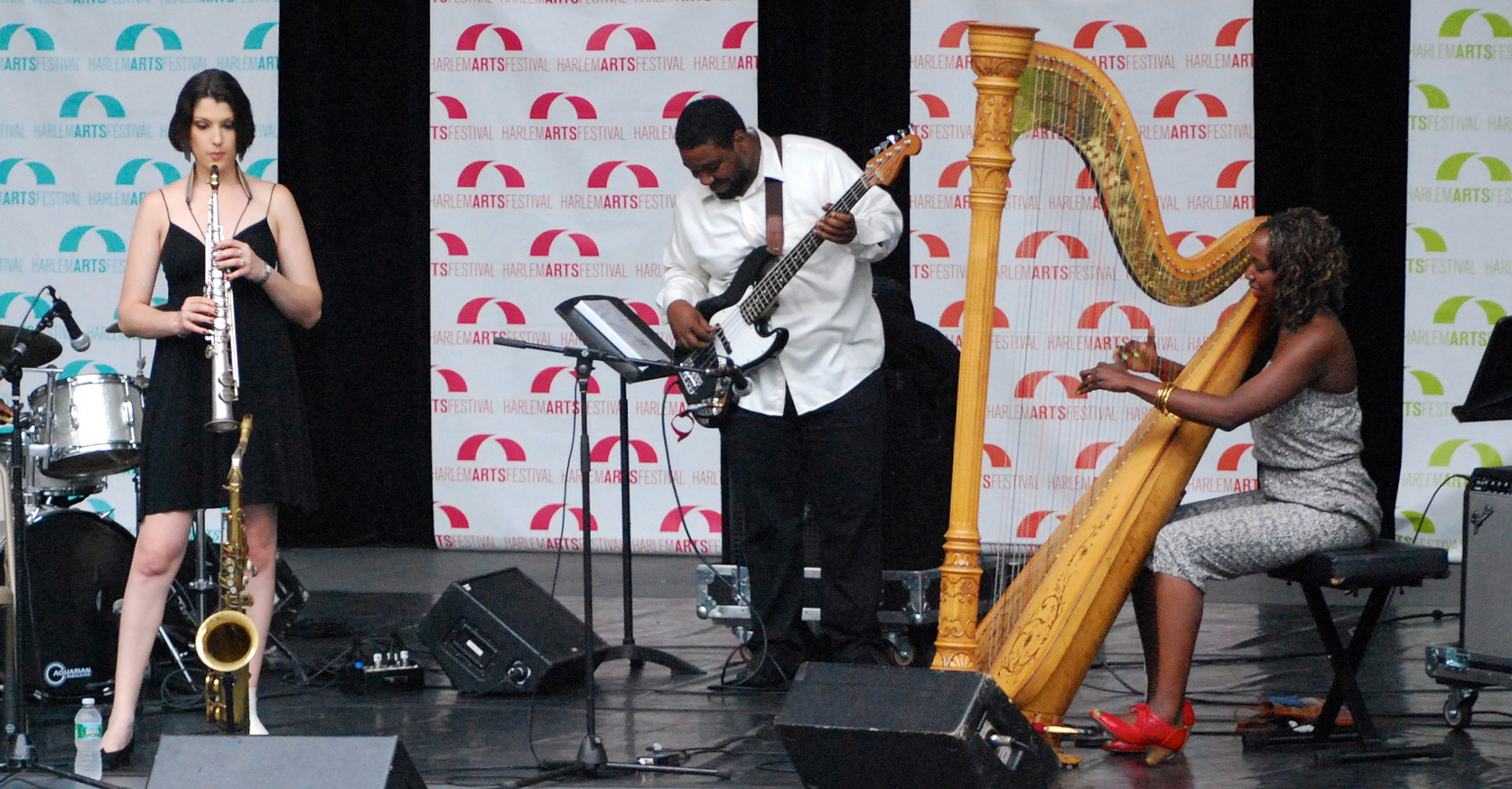 Photo: Nick Amoscato/Flickr

NYC is filled with blues and jazz clubs, and City Guide's got all the best weekend shows in one place. Get your groove at some of New York City's most famed establishments, including the likes of Blue Note Jazz Club, the Jazz Standard, the Village Vanguard and Terra Blues.


The Jazz at Lincoln Center Orchestra with Wynton Marsalis and the National Symphony Orchestra of Romania - Dizzy's Club Coca Cola
Through January 12, 2019 - New York
The National Symphony Orchestra of Romania, conducted by Cristian M?celaru, joins forces with the Jazz at Lincoln Center Orchestra with Wynton Marsalis in its first visit to the United States. The JLCO has a proud and longstanding tradition of collaborating with orchestras from all over the world, and the NSOR has earned a reputation for delivering virtuosic performances of the highest level. The JLCO and NSOR will perform the world premiere of Wynton Marsalis' newly completed work, The Jungle. Commissioned in 2017 for the 175th Anniversary of the New York Philharmonic, an early version The Jungle was performed to sold-out crowds for five nights straight, and Marsalis will now share the final version of this extraordinary suite in Rose Theater. The Jungle is about what we see in our city today—the beautiful, the bleak, and the ever-present but often-overlooked commonalities of our shared humanity. It's a powerful composition in any context, but it is especially meaningful to perform it live with our Romanian brothers and sisters. Join your fellow music lovers in the House of Swing and watch some of the world's best musicians come together. Free pre-concert discussion nightly ... (read more)
Steel House - Village Vanguard
Through January 13, 2019 - New York
Ed Simon (piano) Scott Colley (bass) Brian Blade (drums) Three well-known instrumentalists are building a new band called Steel House. The foundations of this house are deep and strong, the roof sturdy. Inside is one big, light-filled room occupied by the three leaders: Edward Simon on piano, Scott Colley on acoustic bass, and Brian Blade on drums. Each man is a world-class jazz player with his own robust composing, recording, and performing career. Since meeting in New York in the early 1990s, they have shared stages and studios, playing many different styles of music together. They decided to form (build) Steel House to create a dedicated place for their own musical explorations. The music of Steel House embraces both silence, and emerging from that stillness, conversation. The communication among Simon, Colley, and Blade stays nimble, focused on moment-to-moment interaction. Musical structure is minimal, poetic, and full of purpose. Walls of genre, category, and style are torn down. Light and space abound. We can hear them down the street now, Simon, Colley, and Blade building their Steel House. The music is infectious. It is everything you wanted – spirited and serious, cari... (read more)
Looking for Free Group Planning Services?
Get free advice on planning your group's trip to New York.
MORE Activity Planner ARTICLES
RESTAURANTS

Multi-concept restaurant offering modern Japanese cuisine, a...

THEATER

Gaston Leroux's famous period thriller is now one of Broadwa...

SHOPPING

An array of quality branded merchandise showcasing HBO's® aw...

SIGHTSEEING

Opened to the public in 1913 thanks to the ingenuity and amb...