Blues and Jazz in New York City This Weekend - May 25-May 27
May 21, 2018 - by CG Directory Editor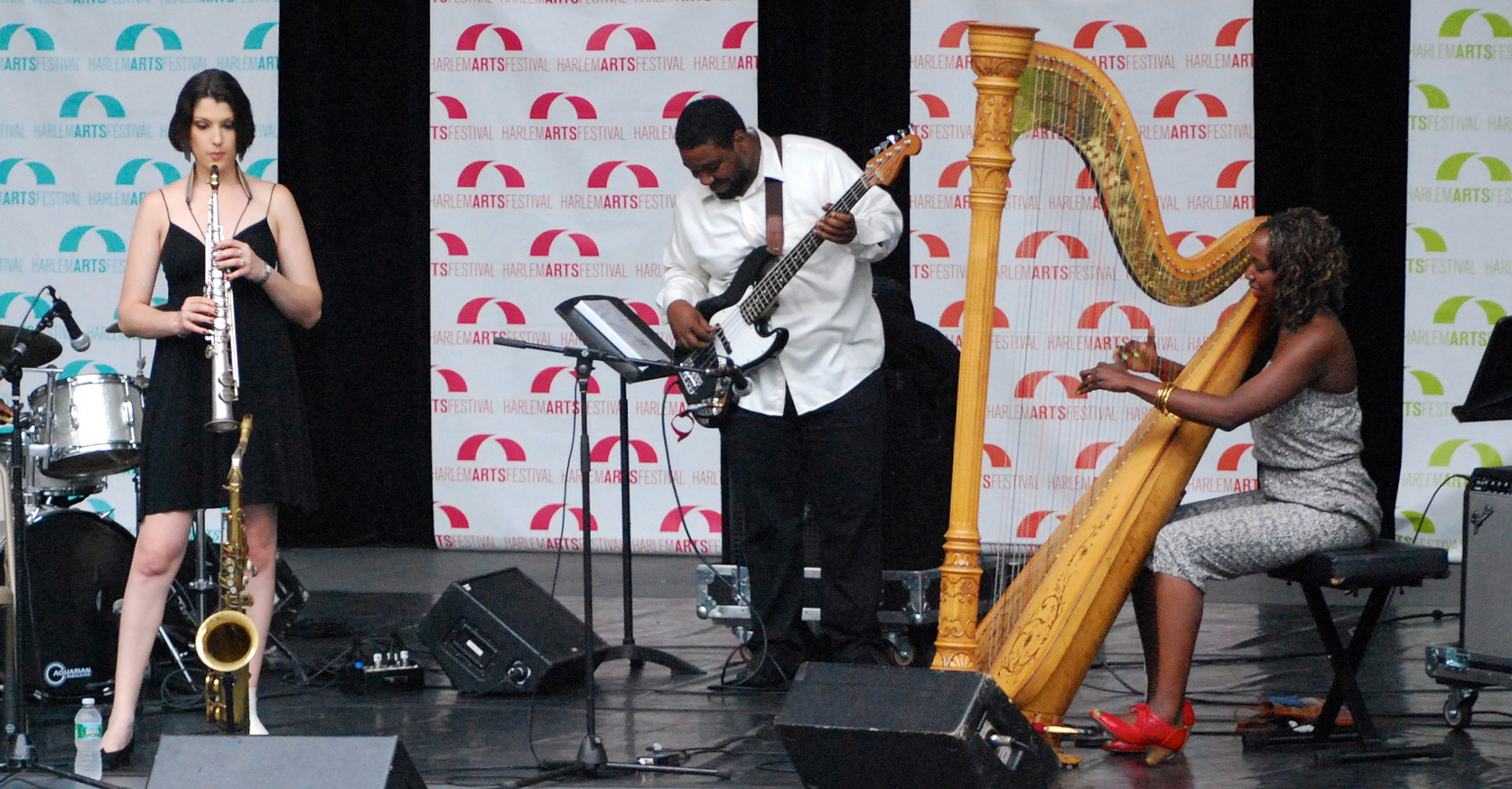 Photo: Nick Amoscato/Flickr

NYC is filled with blues and jazz clubs, and City Guide's got all the best weekend shows in one place. Get your groove at some of New York City's most famed establishments, including the likes of Blue Note Jazz Club, the Jazz Standard, the Village Vanguard and Terra Blues.


Joe Morris, Peter Evans, Mat Maneri - The Stone
May 25, 2018 - New York
Joe Morris (guitar) Peter Evans (trumpet) Mat Maneri (viola)
Alela Diane - Le Poisson Rouge
May 26, 2018 - West Village
Critically acclaimed singer-songwriter Alela Diane releases her newest album: Cusp. Described as an artist who creates "softly spooked out folk music," Diane's newest album is also her most personal: created in celebration of motherhood, a taboo subject in songwriting circles. Having had her daughter five weeks early, Diane is a survivor of a near-death experience in labor, with her and her newborn daughter existing on the cusp of life and death. Alela Diane uses her trademark Argus-eyed writing and clear voice to explore the emotions she has felt before, during, and since that harrowing experience. Diane dedicates this album to combatting the stigma associated against motherhood in the music community. "Even just by saying [you're a mother], it feels like people will write you off," Diane says. "It's like you've suddenly lost the charm of being youthful and even attainable––you've been commoditized as available. There is not a big place in the music industry for 30-something women with kids making music. Maybe we can create that space." National Sawdust
Sullivan Fortner Trio with special guest Ambrose Akinmusire - Jazz Standard
May 27, 2018 - New York
Sullivan Fortner - piano; Ambrose Akinmusire - trumpet; Matt Brewer - bass; Marcus Gilmore - drums
The Duke Ellington Orchestra - Blue Note Jazz Club
Through May 27, 2018 - New York
Considered by many to be the greatest American composer in history, Duke Ellington and his music influenced millions of people over the course of his 50-year career. Thanks to a body of work that transcends boundaries and renews itself through every generation of fans and music lovers, his legacy continues to live on and will endure for generations to come. Ellington liked to describe those who impressed him as "beyond category." Because of the unmatched artistic heights to which he soared, no artist deserves this description more than Ellington himself. He is best remembered for the over 3,000 songs that he composed during his lifetime – titles like "It Don't Mean a Thing if It Ain't Got That Swing," "Sophisticated Lady," "Mood Indigo," "Solitude," "In a Mellow Tone," and "Satin Doll." When asked what inspired him to write, he replied, "My men and my race are the inspiration of my work. I try to catch the character and mood and feeling of my people." Ellington's popular compositions set the bar for generations of brilliant jazz, pop, theater, and soundtrack composers to come. While these compositions guarantee his greatness, what makes Duke an iconoclastic genius and an unparal... (read more)
Looking for Free Group Planning Services?
Get free advice on planning your group's trip to New York.
MORE Activity Planner ARTICLES
RESTAURANTS

Multi-concept restaurant offering modern Japanese cuisine, a...

THEATER

In a heartbeat, 38 planes with 6,579 passengers were strand...

SHOPPING

PANDORA, one of the leading names in jewelry for more than 3...

SIGHTSEEING

Manhattan's premier all-glass, European-inspired dining crui...