The fast, the fun, the fabulous, and the furious are coming together over the next few weeks for one of Broadway's most eclectic season kickoffs ever. From Derren Brown's mind-boggling mind reading in his Derren Brown: Secret, to Lin-Manuel Miranda, Thomas Kail, and Anthony Veneziale's improvised hip-hop show, Freestyle Love Supreme, to Oscar nominee Jake Gyllenhaal and Tony nominee Tom Sturridge's critically acclaimed performances in Sea Wall/A Life, theatre in the Big Apple right now is a head-rush of cosmic extremes.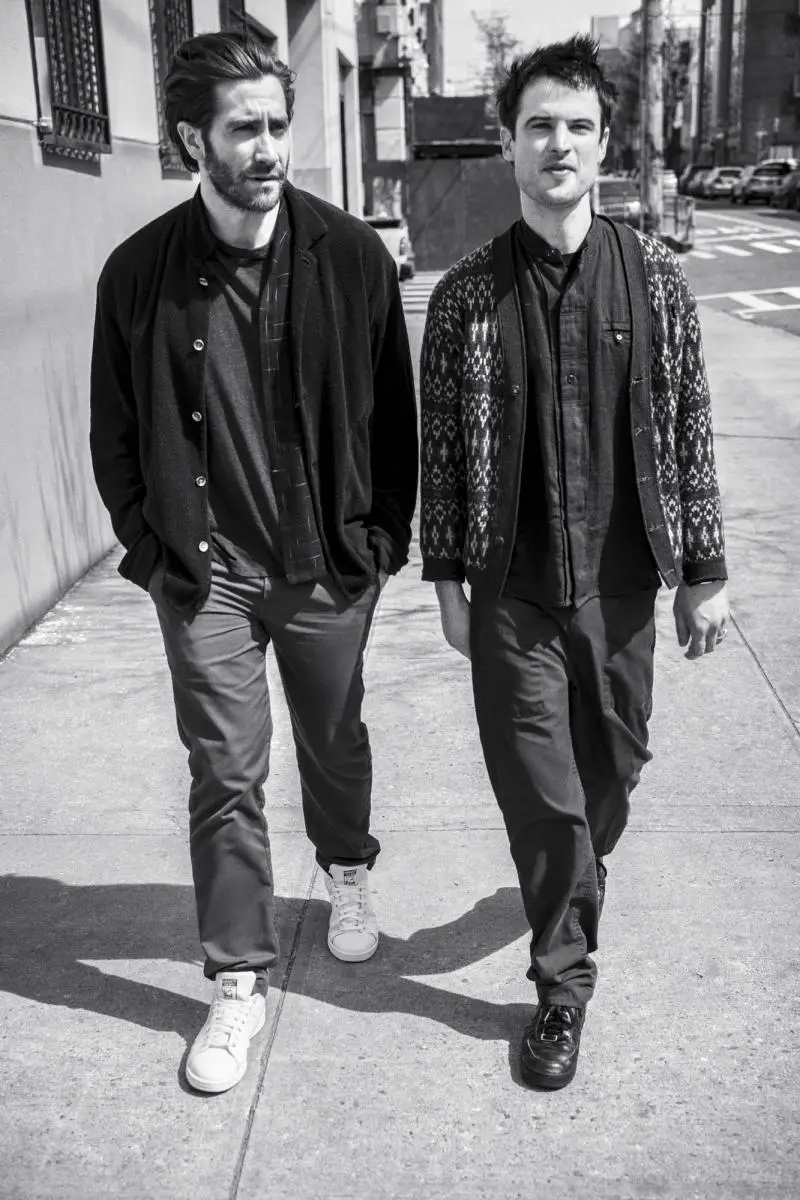 Oscar nominee Jake Gyllenhaal teams up with Tony nominee Tom Sturridge in Sea Wall/A Life.


Adding a historic edge to this fall's Broadway bouillabaisse is Robert Schenkkan's The Great Society, the second of his LBJ plays, the first being his Tony-winning All the Way (2014) with Bryan Cranston, who picked up his first Tony playing Lyndon Johnson. This time around, Emmy winner Brian Cox plays the 36th POTUS, alongside Tony nominees Richard Thomas (Hubert Humphrey), Marc Kudisch (Richard Daley), and Bryce Pinkham (Robert Kennedy), with Tony winner Frank Wood (Side Man) playing Senator Everett Dirksen.
Meanwhile, a couple of theatre icons—Olivier Award winner Eileen Atkins (Doubt; The Retreat From Moscow) and Olivier and Tony winner Jonathan Pryce (Miss Saigon; Game of Thrones)—are taking over the Samuel J. Friedman Theatre starting 9/10 for a limited U.S. run in the acclaimed British import The Height of the Storm.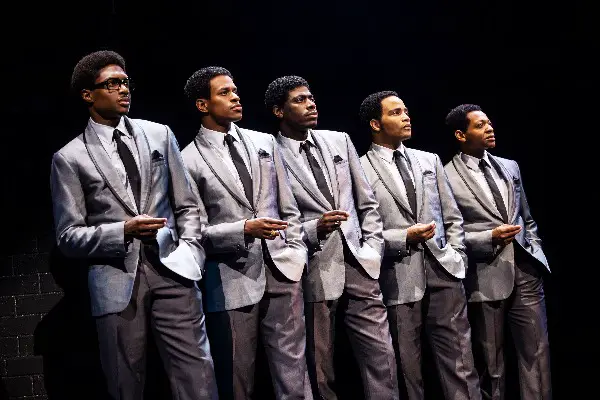 Ephraim Sykes, Jeremy Pope, Jawan M. Jackson, James Harkness, and Derrick Baskin in Ain't Too Proud, which won the Tony for Best Choreography. Photo by Matthew Murphy.
Of course, these new shows are only part of Broadway's sparkling present, what with three dazzling Disney productions—The Lion King, Aladdin, and Frozen—and long-running favorites like The Phantom of the Opera and Chicago. And then there are Broadway's newer hits like Ain't Too Proud—The Life and Times of the Temptations, Tootsie, and Beetlejuice, which you may have met for the first time in June while watching this year's Tony Awards.
Like there can be too much awesome theatre in New York…I don't think so!
Hitting the "Off" Switch
Taking stock of some of Broadway's biggest success stories over the past few years, I discovered that many Tony-winning musicals and award-winning plays cut their teeth, not during out-of-town previews, but here in Manhattan in Off-Broadway houses. Often, as it happens, their move Off to On took place within months. For example, Hamilton debuted at The Public Theater in February, 2015 and moved uptown the following August. Brooklyn's St. Ann's Warehouse gave the Tony-winning revival of Oklahoma! the wherewithal to strut its untraditional stuff not long before it packed up its guitars, denim, and chili pots for midtown's Circle in the Square; and red-hot Dear Evan Hansen arrived at Second Stage's Tony Kiser Theatre in the spring of 2016; by December it was wowing audiences at Broadway's Music Box.
Granted, sometimes there's a bit more distance between opening nights, like in the case of this year's Tony-winning Best Musical, Hadestown, which ran at the New York Theatre Workshop (a formidable Broadway incubator) in 2016, but didn't make its official Walter Kerr debut until April, 2019. Another NYTW alum, What the Constitution Means to Me, only took four months to make the transition, but the show—Heidi Shreck's smart and funny autobiographical spinoff—actually premiered in Gotham at Clubbed Thumb's Summerworks festival in 2017.
Slave Play. Photo by Joan Marcus.
The fall already can boast two shows with Off-Broadway roots: Sea Wall/A Life made its beeline to Broadway after opening at The Public in February, while the critically lauded drama Slave Play (opening September 10th at the Golden Theatre), closed at the NYTW in January.
On the flip side of this capricious algorithm are a couple of former Broadway productions that are now major must-sees at New World Stages: 2006's Best Musical Tony winner, Jersey Boys, and the Olivier-winning farce The Play That Goes Wrong—both of which morphed from On to Off shortly after leaving the Great White Way.