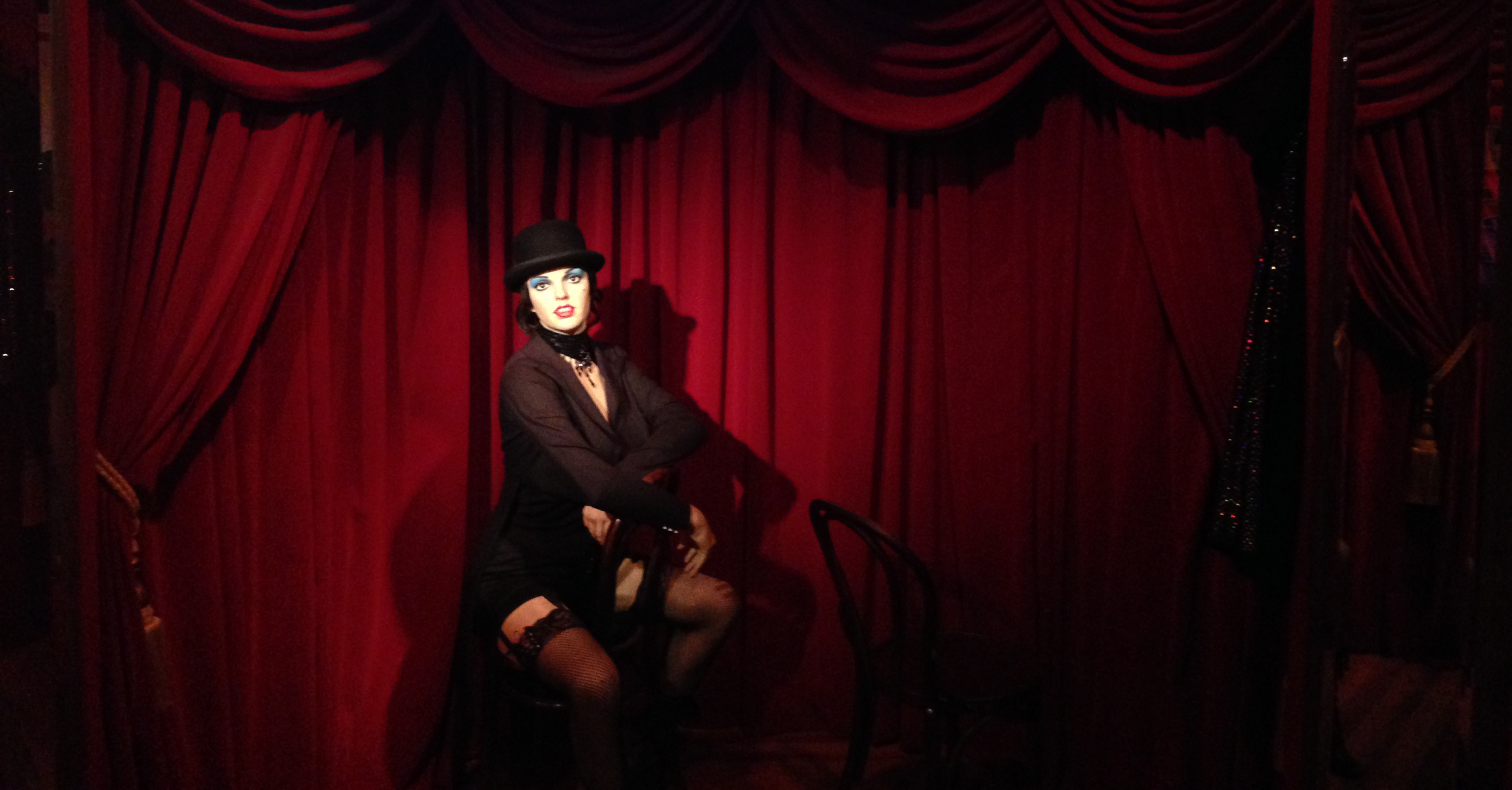 Photo: Lukas Rauscher/Flickr

Cabaret shows attract a wide range of clientele, from comedy lovers to song, dance, and theatre fanatics. (Broadway stars are known to make an appearance or two.) NYC's cabaret shows are some of the most renowned in the industry, and if you're wanting to catch a show at places like Feinstein's/54 Below, Don't Tell Mama, and Caf? Carlyle in the city this month, City Guide's calendar has all the information you'll need.


Master Magician Matt Roberts! $20 for Magic Show Tickets ($40 Value)! - The Green Room 42
Through April 20, 2019 - New York
This absolutely fascinating comedy magic show involves guests in jaw-dropping and hilarious original routines. Matt is quick on his feet and has a real presence in front of a crowd. He tailors each show to your venue, audience and time-frame for a perfect fit. Whether predicting the future, making objects float, transform, vanish, pass through each other or presenting his twist on one of Houdini's famous feats, this smart, different,'WOW-factor' combination of laughs and illusions for audiences of any size makes a potentially ordinary event extraordinary, adding a fun and impressive high-note to your function or performing arts season that they'll talk about long after the award-winning finale A nationally-awarded illusionist and trusted to represent Fortune 500 companies like CVS, Sony andWalmart in 30 TV spots with millions of views (seen alongside Entourage's Jeremy Piven, NBC's Al Roker and Ghostbusters' Slimer, performing on The Today Show and PBS, earning two EMMY nods) as well as being selected by Off-Broadway producers to travel to Times Square monthly to perform an ongoing run of his interactive magic show on 42nd Street, Matt is the versatile, easy-to-work-with, full-ti... (read more)
Buster Poindexter - Cafe Carlyle
Through April 20, 2019 - New York
From Marianne Faithfull and Nancy Sinatra to Nico and Peggy Lee, Dianna will be paying tribute to some of finest female-fronted acts of the '60s and '70s. By way of the hit TV show Glee, selling more than twelve million albums worldwide and tackling two major tours, she is no stranger to the stage. A resident of New York, she is thrilled to bring her voice back to Café Carlyle, something she feels cements her place in the city. She will be joined by talented friends and musicians, Gill Landry, Margot, and a few surprise guests.
Steve Tyrel - Cafe Carlyle
Through April 27, 2019 - New York
Steve Tyrell is currently celebrating his 14th anniversary performing in Café Carlyle's revered holiday slot, having taken over for Bobby Short in 2005 after the legend's passing. The New York Times has declared, "Mr. Tyrell is a terrific storyteller… his sizable voice filters Louis Armstrong through Ray Charles and Dr. John." Ten of his eleven albums have achieved Top 5 status on Billboard's Traditional Pop Charts, with his most recent, A Song For You, reaching #1 earlier this year. In October, Steve Tyrell released a 21-song extended edition of his 2008 chart-topper Back to Bacharach. The album, an homage to Tyrell's friend and mentor, Burt Bacharach, features seven additional Bacharach classics.