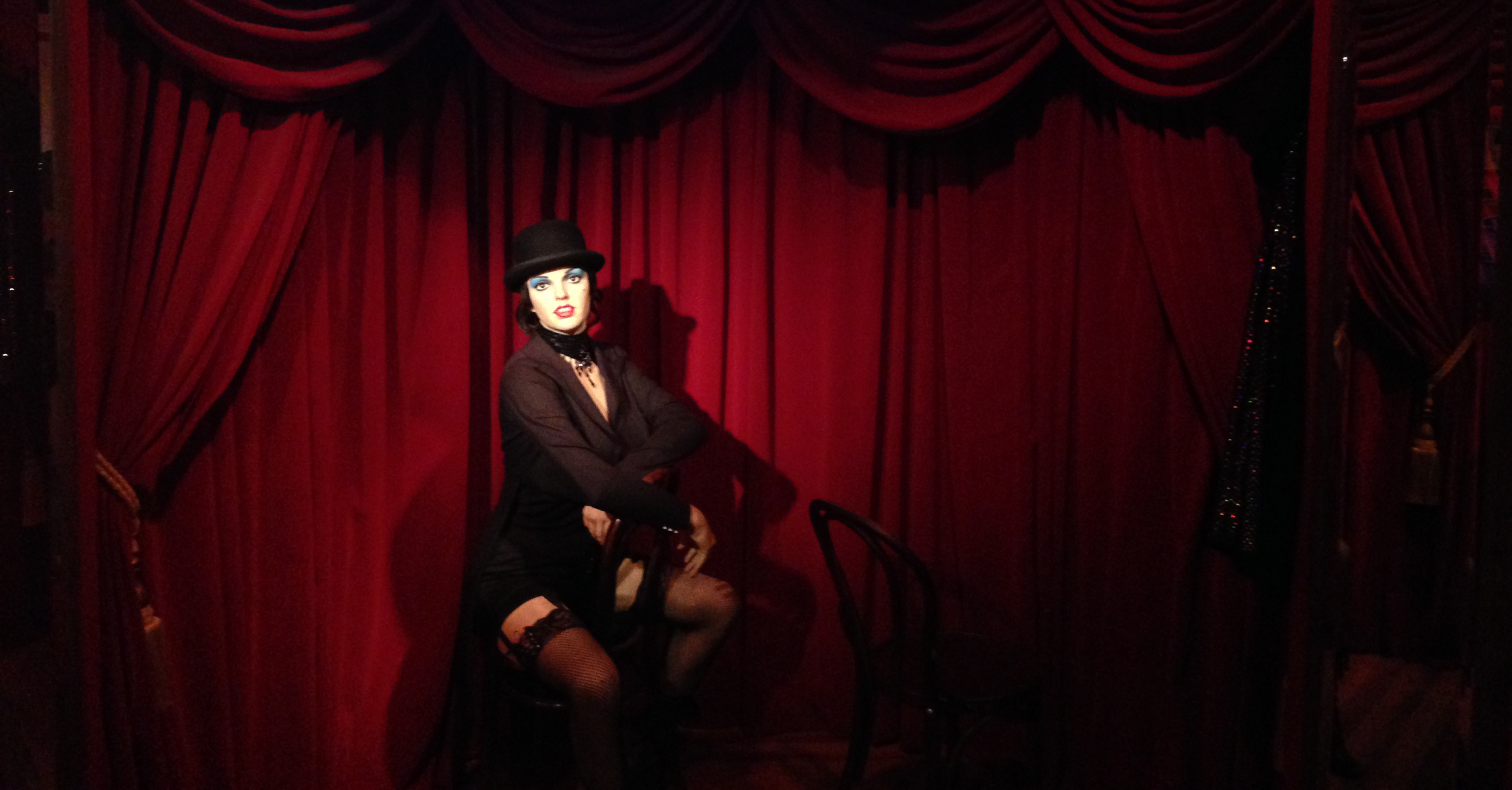 Photo: Lukas Rauscher/Flickr

Cabaret shows attract a wide range of clientele, from comedy lovers to song, dance, and theatre fanatics. (Broadway stars are known to make an appearance or two.) NYC's cabaret shows are some of the most renowned in the industry, and if you're wanting to catch a show at places like Feinstein's/54 Below, Don't Tell Mama, and Caf? Carlyle in the city this month, City Guide's calendar has all the information you'll need.


Nancy and Beth Starring Megan Mullalley and Stephanie Hunt - Cafe Carlyle
Through May 25, 2019 - New York
The self-described punk-showbiz band has been praised by NPR's All Things Considered as "musical misfits," and "as sharp as any revivalist act going today" by The Los Angeles Times. Nancy And Beth's previous residency was hailed as "the most avant-garde show to play the Café Carlyle in recent memory" by TheaterMania. With a combination of psychic twinship, childlike enthusiasm, rigorous preparation of songs, and zero preparation of what happens in between, Megan and Stephanie and the five doll faces that back them up have created a musical outfit that is celebratory, surprising, sweet, tuneful, eye-catching, thought-provoking, and amusing. The band is comprised of Megan Mullally (vocals, choreography); Stephanie Hunt (vocals); Datri Bean (keyboards, vocals); Joe Berardi (drums); Petra Haden (strings, vocals); Roy Williams (guitar, vocals); Andrew Pressman (bass, vocals).
Mary Wilson of The Supremes - Cafe Carlyle
Through June 01, 2019 - New York
At Café Carlyle, she'll perform favorites from the Great American Songbook, plus a few of her Supreme hits showcasing her legendary smoky voice, as well as share stories from her iconic career. During the intimate set, Wilson will enchant the audience with classic, easy-listening tunes, giving them the chance to witness a diva in her prime.
Just One Look: The Songs of Linda Ronstadt - The Green Room 42
June 20, 2019 - New York City
Just One Look: The Songs of Linda Ronstadt stars cabaret, concert, and recording artist Travis Moser, who is making his Green Room 42 debut. The cabaret honors Ronstadt's inspiration for singers across multiple music genres thanks to her unique, powerful voice. Travis reimagines an eclectic collection of award-winning quintessential anthems that are sure to inspire your inner Linda Fan. Travis pays homage to the legendary Ms. Ronstadt with very special guests Molly Pope, Cathy Cervenka, Daryl Glenn, Jack Bartholet and musical director Drew Wutke. Songs include "Just One Look," "Blue Bayou," "I Don't Know Much," "When Will I Be Loved," "Desperado" and many others.