Cat People: NYC Hosts Third Annual Cat Conference 'Jackson Galaxy's Cat Camp' This June
February 5, 2019 - by Chelsey Grasso
Cat owners and wannabe cat owners, it's time to mark your calendars. For the weekend of June 1st and June 2nd, 2019 you'll want to be in New York City for the third annual get-together of the first feline-focused conference this city has ever seen. Cat Camp is going to be the must-attend event for every cat person in the NYC area, filled with vendors, shopping experiences, inspirational talks, and an adoption area. Get your tickets meow (sorry, we had to).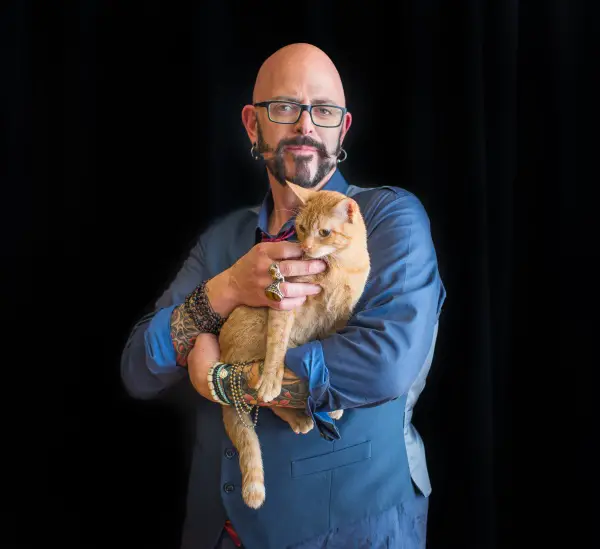 Photo credit: Andrew Marttila.
The Cat Daddy himself, Jackson Galaxy, has his name on the marquee: Jackson Galaxy's Cat Camp. Jackson hosts Animal Planet's My Cat From Hell and is a two-time New York Times best-selling author. He has over 20 years' experience in helping humans understand cats and helping cats "find their mojo."
"As soon as I walked through the doors to speak at last year's inaugural Cat Camp, I was instantly overtaken with an indescribable sense of joy," said Galaxy. "At first I thought I was being swept up in the high-energy celebration of all things feline, but then I realized there was something deeper that informed that emotion; at the heart of that celebration was a true feeling of community, a sense that I was surrounded by 'my people.' These were not only cat lovers, but cat rescuers, cat advocates, people who loved cats to the point that they would parade around in their finest cat ears and also do something for the good of all cats."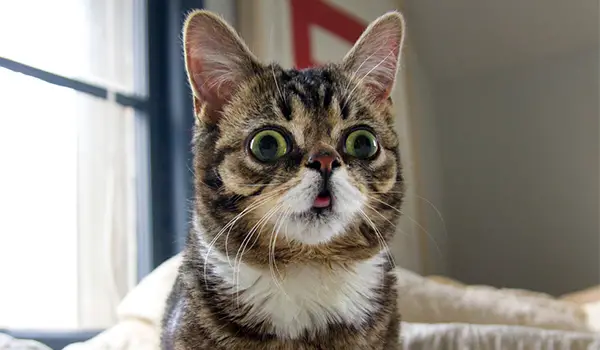 New this year, thanks to a partnership with the Petco Foundation, Petco's non-profit organization dedicated to animal welfare, general admission tickets will include access to all of the talks and presentations being held over the weekend. Previously, these events were individually ticketed in tiers, but to further Petco Foundation and Cat Camp's common mission to improve animal lifesaving through education, every attendee will now have access to information and the ability to learn the tools to become better cat owners, lovers, and advocates.
Renowned cat behavior expert and Animal Planet star of "My Cat From Hell," Jackson Galaxy, returns as a co-founder alongside Cat Camp co-founder, Christina Ha (co-owner of NYC's first renowned cat cafe, Meow Parlour, and president of its affiliated non-profit rescue and adoption group, Meow Parlour Cats) to present the event, which is a celebration of love for all things feline and opportunity to share their vision that anyone can be an animal advocate.
Jackson Galaxy will have his paw print all over the proceedings, hosting the event and returning for the third year as the weekend's keynote speaker, and helping to program this year's unique, engaging panel offerings and select featured guests and presenters from the cat world, including beloved kitten rescue advocate Hannah Shaw, aka @kittenxlady.
There will be an on-site cat cafe hosted by Meow Parlour, breakout workshops with community cat experts and nationally recognized rescue professionals, and child-friendly activities (2018's activity was cat toy making classes). The exhibition area will feature the cutest, coolest, cutting-edge cat gear for both cats and their humans.
Early bird tickets for general admission are now on sale at http://www.catcampnyc.com/tickets/ ($20 + fees until 2/14). All tickets, including for premium seating at presentations by Jackson Galaxy and Hannah Shaw on Saturday and Sunday, will be released Friday.February 15th.
What Will There Be to Do?
Along with learning about cats and cat care from the inspirational speakers, Cat Camp will also be hosting dozens of cat-focused vendors, so be ready to shop! Additionally, there will be a cat adoption station where you can say hi to kitties and even apply to take one home. Oh, and did we mention networking? It's pretty much inevitable when you round up all of New York City's biggest cat lovers and bring them together under one roof.
The 2019 event will take place at the Metropolitan Pavilion in NYC's Chelsea neighborhood (125 W. 18th St., New York, NY 10011), showcasing kittens and cats from Meow Parlour as well as nearly a dozen local adoption organizations. The event will take from 10am-7pm on Saturday, June 1, and 9:30am-6pm on Sunday, June 2.
Visit catcampnyc.com for more information.
Looking for Free Group Planning Services?
Get free advice on planning your group's trip to New York.
RESTAURANTS

Beer hall casual meets craft cocktails with a healthy dose o...

THEATER

In a heartbeat, 38 planes with 6,579 passengers were strand...

SHOPPING

Specializing in the great vineyards of California, France, A...

SIGHTSEEING

Located in Times Square in the heart of New York City, Riple...