Cat People: NYC Hosts Its First Ever Cat Conference
January 11, 2017 - by Chelsey Grasso
Cat owners and wannabe cat owners, it's time to mark your calendars. For the weekend of March 11th and March 12th, 2017 you'll want to be in New York City for the first feline-focused conference this city has ever seen (and that's saying something, because this city has seen a lot): Cat Camp. Cat Camp is going to be the must-attend event for every cat person in the NYC area come early March, filled with vendors, shopping experiences, inspirational talks, and an adoption area. Get your tickets meow (sorry, we had to).
Who's Going to Be There?
Spearheaded by Christina Ha, founder of NYC's first cat cafe, Meow Parlour, Cat Camp will be held at the Metropolitan Pavilion in Chelsea. Christina, who is herself a seasoned rescue advocate, will be speaking at the event, alongside several other kitty big-hitters:
Jackson Galaxy: Jackson hosts Animal Planet's My Cat From Hell and is a two-time New York Times best-selling author. He has over 20 years' experience in helping humans understand cats and helping cats "find their mojo."
Hannah Shaw: Hannah is the founder of the rescue and advocacy project, Kitten Lady. Kitten Lady inspires and educates people on cat care and adoption, and Hannah has rescued hundreds of orphaned kittens in her fight for cruelty-free approaches to animal sheltering.
Kate Benjamin: Kate is the founder of Hauspanther LLC, as well as the editor for hauspanther.com, a beloved cat style blog. Along with being a cat style guru, Kate has co-authored two New York Times bestselling books and is an occasional guest on My Cat From Hell.
Dr. Jennifer Conrad: Jennifer founded the Paw Project, which works to rehabilitate all sizes of cats (from domesticated kittens to full-grown lions and tigers) that have been crippled or chronically injured from declawing.
Adam Myatt: Adam is responsible for helping co-found the first permanent cat café in the United States. He is also known as "The Cat Man of West Oakland" for his photography project that documents his community's feral "Hoodcats."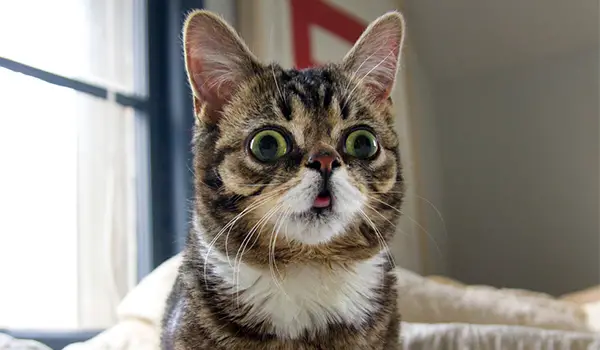 Will There Be Any Special Guests?
Joining the party will be celebrity cat Lil Bub. Originally discovered in rural Indiana, Lil Bub was the runt of a feral litter, and she has required special care since her birth. However, letting no obstacle get in her way, Lil Bub has come to raise over $500,000 for animals in need during her lifetime and made a name for herself on Instagram (@iamlilbub). Along with having over 1.4 million followers, Lil Bub is a published author, talk show host, chart topping recording artist, and movie star in her own right.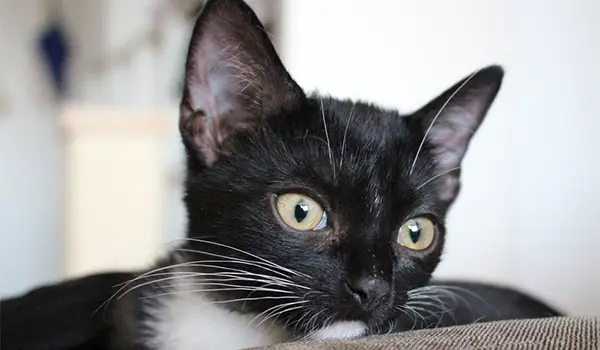 What Will There Be to Do?
Along with learning about cats and cat care from the inspirational speakers, Cat Camp will also be hosting dozens of cat-focused vendors, so be ready to shop! Additionally, there will be a cat adoption station where you can say hi to kitties and even apply to take one home. Oh, and did we mention networking? It's pretty much inevitable when you round up all of New York City's biggest cat lovers and bring them together under one roof.
Saturday Schedule
Presentations
11:30am-1pm: "Cat Cafes" with Adam Myatt of Cat Town Oakland and Christina Ha of Meow Parlour NYC. Moderated by Kerry Diamond of Cherry Bombe Magazine.
1:30pm-3pm: NYC Feral Cat Initiative
3:30-5:30pm: Hannah Shaw aka Kitten Lady
6-7pm: Mike Bridavsky & Lil BUB
Lounge
11am-12:30pm: Meet & Mingle - Come Meet the People Behind Some of Your Favorite Cats hosted by @_porkchopthecat_ and @tinaf78.
1pm-2pm: Ask the Cat Expert with Ingrid King
2:30pm-5pm: Lil BUB Meet & Greet (Tickets sold separately)
Presentations
12pm-1:30pm: Kate Benjamin of Hauspanther
2-3pm: Mike Bridavsky & Lil BUB
3:30pm-4:30pm: Dr. Jennifer Conrad of The Paw Project
5pm-6pm: Keynote by Jackson Galaxy
Lounge
10:30am-1pm: Lil BUB Meet & Greet (Tickets sold separately)
3-4pm: VIP Reception with Jackson Galaxy (Tickets sold separately)
Cat Camp, Metropolitan Pavilion, 125 W. 18th St., 212-463-0071, catcampnyc.com
Looking for Free Group Planning Services?
Get free advice on planning your group's trip to New York.
RESTAURANTS

Burke's dual-concept restaurant opened in 2005 and spans the...

THEATER

Beloved diva Bette Midler and Tony winner David Hyde Pierce ...

SHOPPING

Find the right gear for your workout. ...

SIGHTSEEING

Sweeping, unobstructed, open-air views of NYC from the top o...