It's probably the greatest park in the world, and it's definitely the greatest park in New York City…no trip to the city is complete without a visit to Central Park. So how to spend time there? The options really are limitless, but on a warm summer day, there are some park activities that just can't be ignored. Check out our picks for the best must-dos in Central Park in summer. Once you make it through this list you'll realize that one visit simply isn't enough.
Sunbathe in the Sheep Meadow

These 15 acres of grass can be found along the southwestern edge of the park. Access to Sheep Meadow is easy thanks to the West 67th Street entrance, and it has become the park's most popular lawn for sunbathing New Yorkers during the summer. Pack a picnic, a blanket, and a bikini, and then get ready to soak up your vitamin D while enjoying some of New York City's best people watching.

Take a Paddle Around the Lake
Only in Central Park could you get away with naming the lake, "The Lake." Head over to the Loeb Boathouse with $15 to rent a rowboat for an entire hour of exploring with up to three friends. Your view of the Boathouse's restaurant will be picturesque, as will your chance to get a closer look at the park's famous egrets, loons, and herons.
Pay Tribute to John Lennon at Strawberry Fields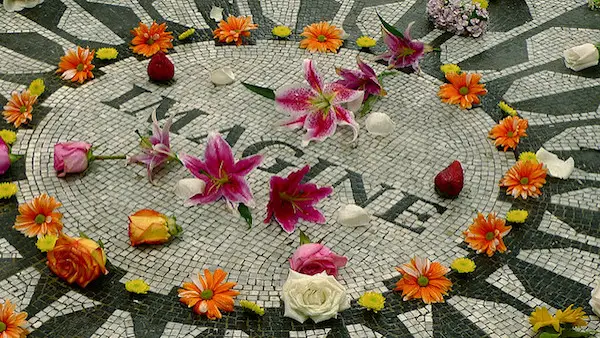 If you're a Beatles fan (and who isn't?), then you simply can't take a trip to Central Park and not visit Strawberry Fields. The beloved "Imagine" tile work and its surrounding 2.5 acres serve as a memorial to John Lennon, and the park has donations from over 120 countries that share in his dream for a world without war or conflict.
Take in the View at Belvedere Castle
Stop by this Central Park landmark to discover an astonishing array of natural history artifacts that range from skeletons to paper mâché birds, or to borrow one of the castle's field packs for exploring. Belvedere Castle also offers breathtaking views of the Delacorte Theater, the Great Lawn, Turtle Pond, and the Ramble. (Did we mention that Belvedere translates to "beautiful view"?)

Ride Around the Carousel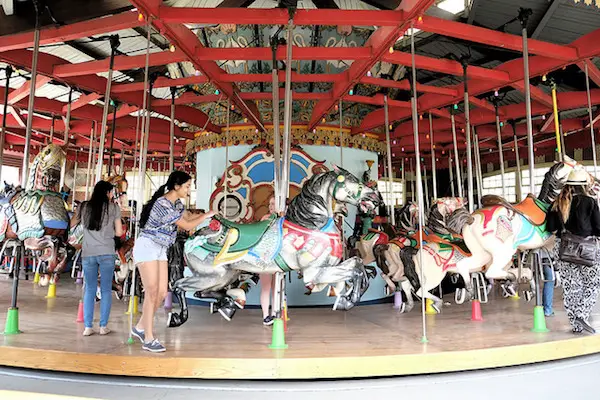 Central Park's beloved carousel is one of the largest in the world, and it has survived over 100 years of wear and tear (this is the fourth carousel at 64th Street, with the original opening in 1871). With 57 hand-carved horses for the choosing, and a low $3 riding fee, it's estimated that 250,000 people take a ride on this attraction every year. Don't you want to be one of them?
Sail a Boat in Central Park's Conservatory Water

You don't need to know how to sail to captain one of Central Park's famous remote controlled boats on the Conservatory Water. $11 will get you a 30-minute rental where you can try your hand at controlling the miniature boats' sails and rudders. Or you can just watch others ply the winds and water here.

Bike Around the Entire Park 
If you've ever been to Central Park before, then you know that there are hoards of bike rental salesmen at nearly every entrance. What you may not have know is that you can haggle with them to get the price down. Once you've got a bike rental secured, there's potentially no better way to see the park than by doing like a resident New Yorker and cruising around its immersive lanes.