Since 1943, New York City Center has been a major venue for the performing arts offering music, theater and dance in midtown NYC. 2017 will be no exception to the exceptional programming, with a group of wonderful performers and performances coming up this winter and spring. Read on for our rundown of the best shows coming to City Center.
Image: Dion Hinchcliffe/Flickr


The original building, dubbed Mecca Hall, debuted in 1923 as a meeting place for members of the Ancient Order of the Nobles of the Mystic Shrine. The neo-Moorish architecture of the façade and parts of the interior were largely retained through the extensive 2011 renovation. Many New York institutions, (some no longer extant), including The New York City Symphony, New York City Opera, and the New York Ballet began at City Center. In 1966, the Joffrey Ballet arrived and was at home for almost thirty years; the Alvin Ailey American Dance Theater has been in residence since 1972.
In the mid-1970s, after both City Opera and City Ballet moved to newly built Lincoln Center, City Center faced a dark period (and was almost demolished) until ten years later, when it received landmark status. Today's City Center offerings are often hot tickets so plan ahead.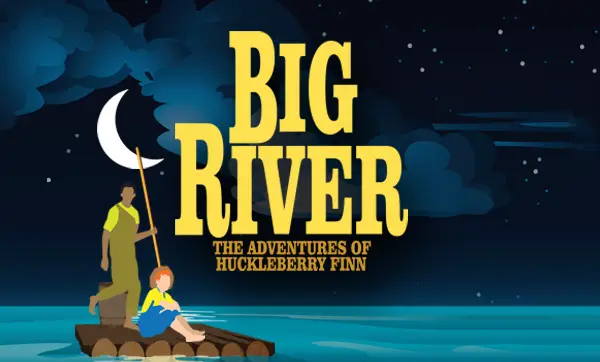 The Encores! series (with tickets starting at $35) begins with Big River, February 8—12, 2017, an original take on Mark Twain's classic novel about friendship, freedom, and the Mississippi River. Next in the series: The New Yorkers, March 22—26, a Cole Porter Prohibition celebration of speakeasies, gangsters, and society dames that includes the great song "Love for Sale." As much of the original material has been lost, this Encores! will be an inspired recreation. The final Encores! production is The Golden Apple, May 10—14, which imagines Helen of Troy as a bored housewife and Ulysses a dashing hero of the Spanish American War, as it retells and reshapes the Iliad and the Odyssey—with a great score.
Flamenco fans can experience the dance in Gala Flamenca, March 9—11 with artists, including legendary Gypsy dancer Juana Amaya, magnetic flamenco star Olga Pericet, technical powerhouse Jesús Carmona, and other virtuosos. On March 12, the festival culminates with the New York premiere of Pisadas, starring Olga Pericet, which explores the origins and rituals of human life with a daring feminist slant.
Dance enthusiasts will also enjoy the U.S. premiere of Goddesses & Demonesses March 30—April 1, with contemporary dancer Bianca Li. Together with Bolshoi Ballet principal dancer Maria Alexandrova, Li delivers a performance inspired by mythological themes.
From April 19—22, the Dance Theater of Harlem brings new works with the New York premieres of dances by resident choreographer Robert Garland and company alum Francesca Harper. The season will open with a Celebration and Vision Gala on Wednesday, April 19.
Red Giselle via Eifman Ballet of St. Petersburg Facebook page
In June enjoy the Eifman Ballet of St. Petersburg with two rarely performed full-length ballets, the 1997 ballet Red Giselle and Tchaikovsky: The Mystery of Life and Death that delves into the composer's glamorous life and tortured sexuality.
For more information, visit nycitycenter.org.