Comedy Shows in New York City This Weekend - July 13-July 15
July 9, 2018 - by CG Directory Editor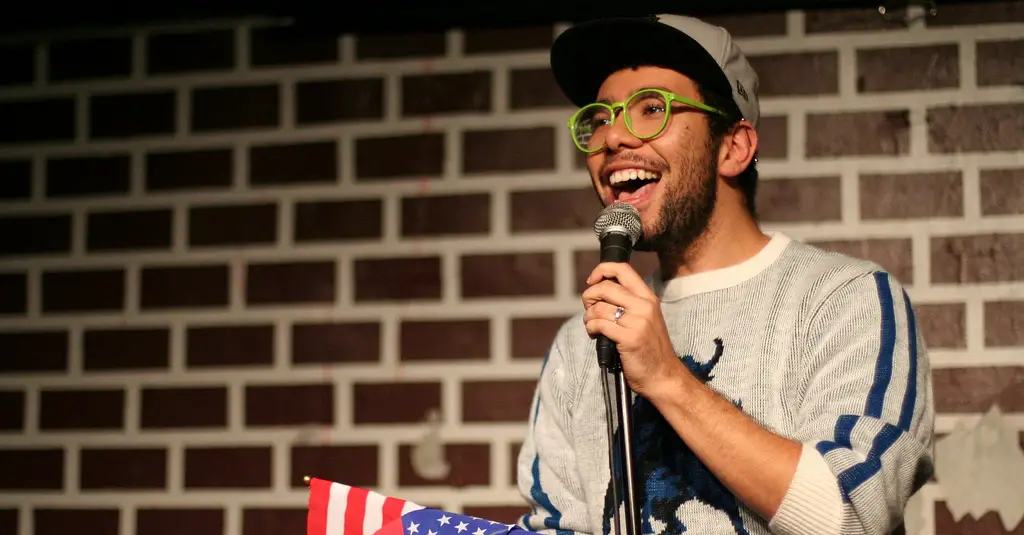 Photo: Benjamin Ragheb/Flickr

Who doesn't enjoy a hearty laugh? You'll get your fill of chuckles and then some at any of the comedy club shows on this weekend roundup from City Guide. Attending comedy shows in New York City is a must for anyone wanting to enjoy everything the city has to offer, and you might even catch a famous name performing a set at The Comedy Cellar, Gotham Comedy Club, or The Stand if you're lucky!


Freaknik - The Creek and The Cave
July 14, 2018 - Queens
Starting in 1982, the city of Atlanta threw an annual party called "Freaknik" which essentially became the largest black spring break party in the country. The party became so big and wild that the city shut it down for good in 1996, but we're all in luck, because comedians Andy Sandford, Noah Gardenswartz and Steve Forrest are bringing Freaknik back, and they're bringing it to Long Island City! "Comedy Freaknik" will be a lot like the original Freaknik, except it's going to happen once a month, and it will be a comedy show hosted by three white guys. That's basically the ONLY difference.
The Gotham All-Stars - Gotham Comedy Club
July 14, 2018 - New York
A professional Showcase featuring comics from "The Tonight Show with Jimmy Fallon", "Late Night with Seth Meyers", "The Late Show", "The Daily Show", Conan on TBS, Comedy Central, HBO and various TV shows and films. Featuring Jim Mendrinos, Leah Bonnema, Nathan Macintosh, Gregg Rogell (8pm show) and more! Jim Mendrinos: Comedian Jim Mendrinos is the common man with uncommon comedy observations. From world politics to the politics of personal relationships, Jim's everyman insights creates a symphony of comedy covering a wide spectrum of humanity.
Vladimir Caamano Headlines Gotham Comedy Club - Gotham Comedy Club
Through July 14, 2018 - New York
Vladimir Caamano is a standup, writer and actor from the Bronx, NY. After his stand out performance as a New Face at JFL in 2015, Vlad developed his pilot A BRONX LIFE that he co-wrote and starred in for NBC with Bill Lawrence and WBTV. In 2016, Vlad was named one of Variety's Top 10 Comics to Watch. He has also made appearances on "Adam Devine's House Party" for Comedy Central, "Howie Mandel's Just For Laughs Gala" on the CW, "Entre Nos" for HBO and "Jimmy Kimmel Live." He is currently a recurring cast member on NBC's "Superstore" and can be seen on Marvel's "Runaways" on Hulu. Vladimir also has his own food travel log digital series on Mitu.com called "What's Good in Your Hood?" Visit: http://www.laughingvlad.com/. Watch: https://www.youtube.com/watch?v=vXm2TEs9V7s. Showtimes: Fri. & Sat. 8:00PM & 10:00PM
LaLaSizaHands89 - Carolines on Broadway
Through July 15, 2018 - New York
The internet sensation that you all know as "LaLaSizaHands89" has way more to her than just a great personality and sense of humor! The Comedic personality and entertainer. She has amassed over 1.9 million followers on Instagram, Facebook and over 100,000 YouTube subscribers. Lala is a correspondent on BET digitals. The Summer of 2018 Lala is headlining her "Logging off " stand up tour. The internet sensation that you all know as "LaLaSizaHands89" has way more to her than just a great personality and sense of humor! LaLa, was born in Charleston, SC on October 24, 1989. Shortly after, her parents relocated to Pittsburgh, PA where she was raised up until middle school. Charlotte, North Carolina was the next stop. From there, LaLa attended E. E. Waddell Highschool and graduated in 2007. While in highschool she participated in cheerleading and track and field. Upon completion of highschool she went to the University of North Carolina at Greensboro and received her Bachelors of Arts in Spanish. Three days after walking across the stage she relocated to Atlanta, GA where she attended Empire Beauty School. She became a licensed cosmetologist, worked in retail for two years then sw... (read more)
Eight Is Never Enough - The Broadway Comedy Club
Through July 30, 2018 - Manhattan
The cast of EIGHT IS NEVER ENOUGH delivers hilarious comedy improvised on the spot based on audience suggestions and participation. Every show is topical and customized to you. Think WHOSE LINE IS IT ANYWAY meets Broadway.
All Star Stand Up Comedy - The Broadway Comedy Club
Through July 31, 2018 - Manhattan
Broadway Comedy Club presents a lineup full of our Top Headliners. These are the best comedians from New York City with special guests from all across the country. You've seen them on MTV, HBO, The Tonight Show, Comedy Central, The Daily Show, Last Comic Standing and more!
Say What? NYC Comedy Improv - The PIT Loft
Through August 11, 2018 - New York
Say What? NYC is a NYC based short form improv group comprised of the finest misfits comedy has to offer. Hosted by one comedian, the cast must perform an array of improvised games and songs based on suggestions by the host as well as the audience (whom are encouraged to participate or even invited on stage to interact with the cast.) Performers must use the information given and their insane imaginations to portray different characters as well as an array of scenes. These games were made popular by the show "Whose Line It Anyway?".
Morning Soda! - The PIT Underground
Through August 29, 2018 - New York
Morning Soda is a ladyprov team performing the evente form.
Looking for Free Group Planning Services?
Get free advice on planning your group's trip to New York.
MORE Activity Planner ARTICLES
RESTAURANTS

Beloved midtown spot takes inspiration from local tradition,...

THEATER

Gaston Leroux's famous period thriller is now one of Broadwa...

SHOPPING

An array of quality branded merchandise showcasing HBO's® aw...

SIGHTSEEING

Hop aboard these environmentally friendly twin-hulled catama...