Diwali is the Hindu festival of lights in October that marks the new year. With its vibrant Indian community, New York City does Diwali right with events throughout the city this month. Go big with the gigantic celebration in Times Square, bring your children to a bhangra dance class at the Asia Society, or hit up one of the restaurants listed at the bottom to learn, celebrate, and savor Indian culture for the holiday!
Where to Celebrate Diwali in NYC: Diwali at Times Square
The ultimate Diwali event is a daylong festival on Saturday, October 7 at Times Square. Some of Indian music's most celebrated performers will rock out on the main stage, including Aamir and Sanjeeda, Mickey Singh, and Raman Mahadevan. There will also be food vendors and stands selling clothing and gifts. Come early! Tens of thousands are expected to show. October 7, 2-9 p.m. 46-48th Streets & Broadway, diwalitimessquare.com
Where to Celebrate Diwali in NYC: Ragas Live Festival at the Rubin Museum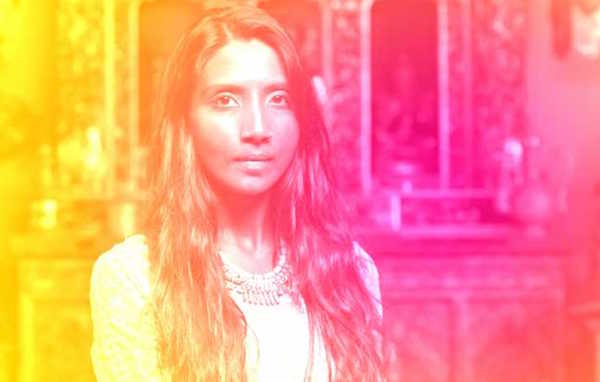 The Rubin Museum will host a 24-hour music concert in honor of Diwali this year. Various performers, whether on vocals, sitar, tabla, or violin, will provide music that evokes the current time of day. Come for a mango lassi and jazz on Saturday afternoon or a Sunday morning concert and coffee. Or stay all night! Various ticket options are available, but a Curated Dream Experience will give you access to all concerts, meet-and-greets with musicians, and a specific sleeping place under a work of art in one of the museum's galleries. 10 a.m. Saturday, October 21 until 10 a.m. Sunday, October 22, 150 W 17th St, rubinmuseum.org/events/event/ragas-live-festival
Where to Celebrate Diwali in NYC: Diwali Events in Flushing, Queens
On Sunday, October 29, Flushing Town Hall will hold a festival with the classical dancer Abha Roy, who will instruct the crowd in Kathak dance, and DJ Rekha, whose music has bhangra flavors mixed with hip-hop. The festival features dance lessons, henna body art, food, and goods for sale. Also check out the Ganesh Temple in Flushing for its Diwali/Deepavali services October 16-18 and its New Year celebration. Flushing Town Hall, 137-35 Northern Blvd., Flushing, flushingtownhall.org/event; Ganesh Temple, 45-57 Bowne Street, Flushing, nyganeshtemple.org/calendar
Where to Celebrate Diwali in NYC: Diwali Events in Manhattan
Diwali on the Hudson is back, this year moving to Hudson Terrace, which has more room for a nightlife celebration of the holiday. DJ sets by the illustrious KARSH KALE & DJ Suhel, Wednesday, October 18th. 621 W. 46th St., 781-270-3655
Where to Celebrate Diwali in NYC: Diwali in the Bronx

On Friday the 13th, the Justice Sonia Sotomayor Community Center hosts the
Bronx Third Diwali Festival
. This year's theme is
Diwali: A Celebration of Light and Empowerment
.
Where to Celebrate Diwali in NYC: Family Day at the Asia Society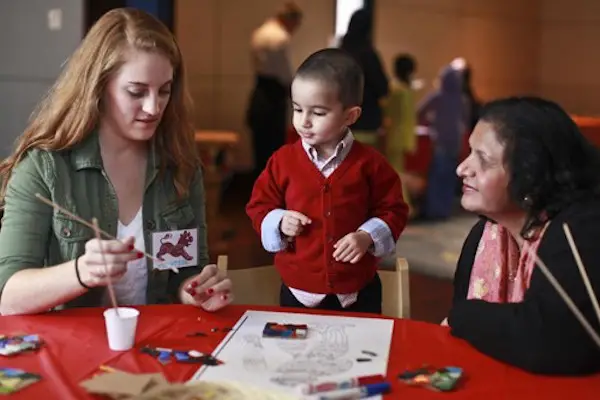 Teach your child more about Diwali with dance, music, and crafts at the Asia Society! Family Day will feature programs all afternoon for your children to learn about henna tattoos, raga (Indian folk songs), bhangra dance, and diya, the small clay lamps that commemorate the festival of light. Saturday, October 21, 1-5 p.m., 725 Park Ave, asiasociety.org
Where to Celebrate Diwali in NYC: The Grand Diwali Extravaganza
Come to Le Grand Lounge on Friday, October 20 for a night of Diwali fun! A fashion show will showcase gorgeous traditional saris, and a DJ will play Bollywood beats into the evening. The evening features drink specials and a special raffle as well. Friday, October 20, 9 p.m., 224 E 49th St, events.sulekha.com
Where to Celebrate Diwali in NYC: Darbar

After you hit Times Square for the concert, head over to Darbar, where you can relax and enjoy fine Indian cuisine. Let the courteous wait staff point serve you some of the best Lamb Rogan Josh and Chicken Tikka Masala you've ever tasted. A house specialty you can't miss is the Reshmi Kebab, succulent grilled chicken served over rice. Don't skimp on the naan, either! 152 E 46th St, 212-681-4500, darbarny.com
Where to Celebrate Diwali in NYC: Curry India
Another restaurant you'll want to visit near Times Square is Curry India. This site has been the home of Indian food since 1915! Order the exquisite Goat Curry, Garlic Naan, and Chicken Tandoori for some of the best the city has to offer. Take a break from the festival, rest your feet at Curry India, and keep listening to the nearby concert as you tuck into some warm curry and rice. 148 W 49th, 917-261-4902, curryindianyc.com