Ecstatic Music Festival Comes to Kaufman Center in NYC
January 22, 2018 - by Regina Molaro
This winter and on into spring, Kaufman Music Center presents the 2018 Ecstatic Music Festival, which will spotlight a talented lineup of artists from across the sonic spectrum. They'll perform for nine collaborative, one-night-only performances. The festival will feature collaborations from more than 75 artists, including Kronos Quartet, the Bang on a Can All-Stars, Margaret Leng Tan, Glasser, Xenia Rubinos, Mantra Percussion, Mahogany L. Browne, Carla Kihlstedt, Patrick Zimmerli, Ethan Iverson, and Buke & Gase's Arone Dyer.
The season runs January 27th, 2018 through April 26th, 2018 (we've got the highlights from the first part called out below). The festival is presented in association with New Amsterdam Records. All concerts will be held at Kaufman Music Center's Merkin Concert Hall and begin at 7:30pm.
Star Power: Performances Through March 2018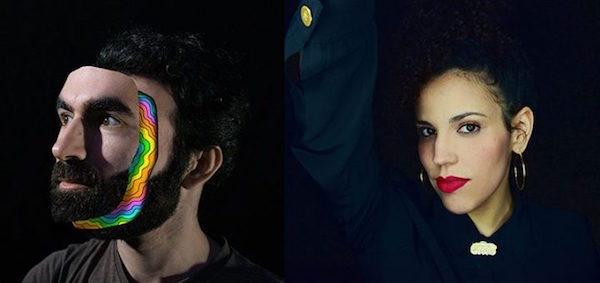 Adam Schatz / Xenia Rubinos
Saturday, January 27, 7:30pm
Xenia Rubinos & Adam Schatz's Civil Engineering
Xenia Rubinos offers catchy songs that meld weighty social issues with intimately personal ones. They draw from a broad palette of influences ranging from Caribbean and jazz to indie rock, hip-hop and punk. Xenia will team up with Adam Schatz's Civil Engineering—a high-energy, 10-member multi-dimensional big band.
Kronos Quartet
Monday, February 5, 7:30pm
Kronos Quartet & Face the Music
The Grammy-winning Kronos Quartet joins acclaimed youth new music ensemble Face the Music to perform new works written for Kronos' "Fifty for the Future"--a commissioning, education, and legacy project that showcases contemporary approaches to the string quartet. The program includes new works by Face the Music member composers. The two ensembles will perform separately and together.
Thursday, February 15, 7:30pm
Bang on a Can People's Commissioning Fund Concert
This show will boast world premieres by George Lewis and Angélica Negrón, plus a new look at "historic" PCF-commissioned pieces by Pamela Z, Annea Lockwood, Lukas Ligeti, and Sonic Youth's Thurston Moore. Bang on a Can's People's Commissioning Fund (PCF) is a radical partnership between artists and audiences to commission works from adventurous composers.
Thursday, March 1, 7:30pm
Arone Dyer's Dronechoir & Mahogany L. Browne
Dronechoir is the latest innovation by Arone Dyer of Buke and Gase. Dyer has assembled a group of talented women from different musical backgrounds to engage in spontaneous performance. They'll be joined by celebrated poet Mahogany L. Browne, Cave Canem Fellow and Programming Coordinator of Black Lives Matter Pratt at Pratt Institute. The evening will present powerful vocal performances addressing Black Lives, gender equity, and racial equality.
Thursday, March 22, 7:30pm
Glasser (with Robbie Lee & Eleonore Oppenheim) and big dog little dog. Glasser (Cameron Mesirow), renowned for her ethereal vocals and atmospheric electro-pop, will venture into new territory with her all-acoustic trio, which presents multi-instrumentalist Robbie Lee and bassist Eleonore Oppenheim. They will be joined by big dog little dog—the new duo project of composer-violinist Jessie Montgomery, and bassist and songwriter Eleonore Oppenheim. Each band will perform sets of their own material, then together they'll premiere a new piece written specifically for the festival.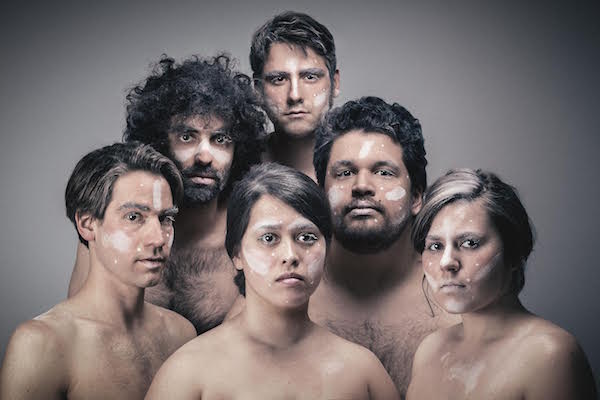 Bent Knee. Photo: Chris Anderson
Thursday, March 29, 7:30pm
Bent Knee & Mantra Percussion
This Boston band comes together with the visionary Mantra Percussion to present a lineup of new works. The two ensembles will perform separate sets and then join to premiere a new work by Bent Knee that weaves in influences from rock, pop, and avant-garde.
129 W. 67th St., kaufmanmusiccenter.org.
Tickets are available at 212-501-3330 or EcstaticMusicFestival.com.
Looking for Free Group Planning Services?
Get free advice on planning your group's trip to New York.
RESTAURANTS

The home of decadent desserts like the famous Frrrozen Hot C...

THEATER

In a heartbeat, 38 planes with 6,579 passengers were strand...

SHOPPING

Pandora, one of the leading names in jewelry for more than 3...

SIGHTSEEING

Spirit Cruises is New York City's most vibrant and entertain...