Events for Kids in New York City This Week - September 9-September 16
September 9, 2018 - by CG Directory Editor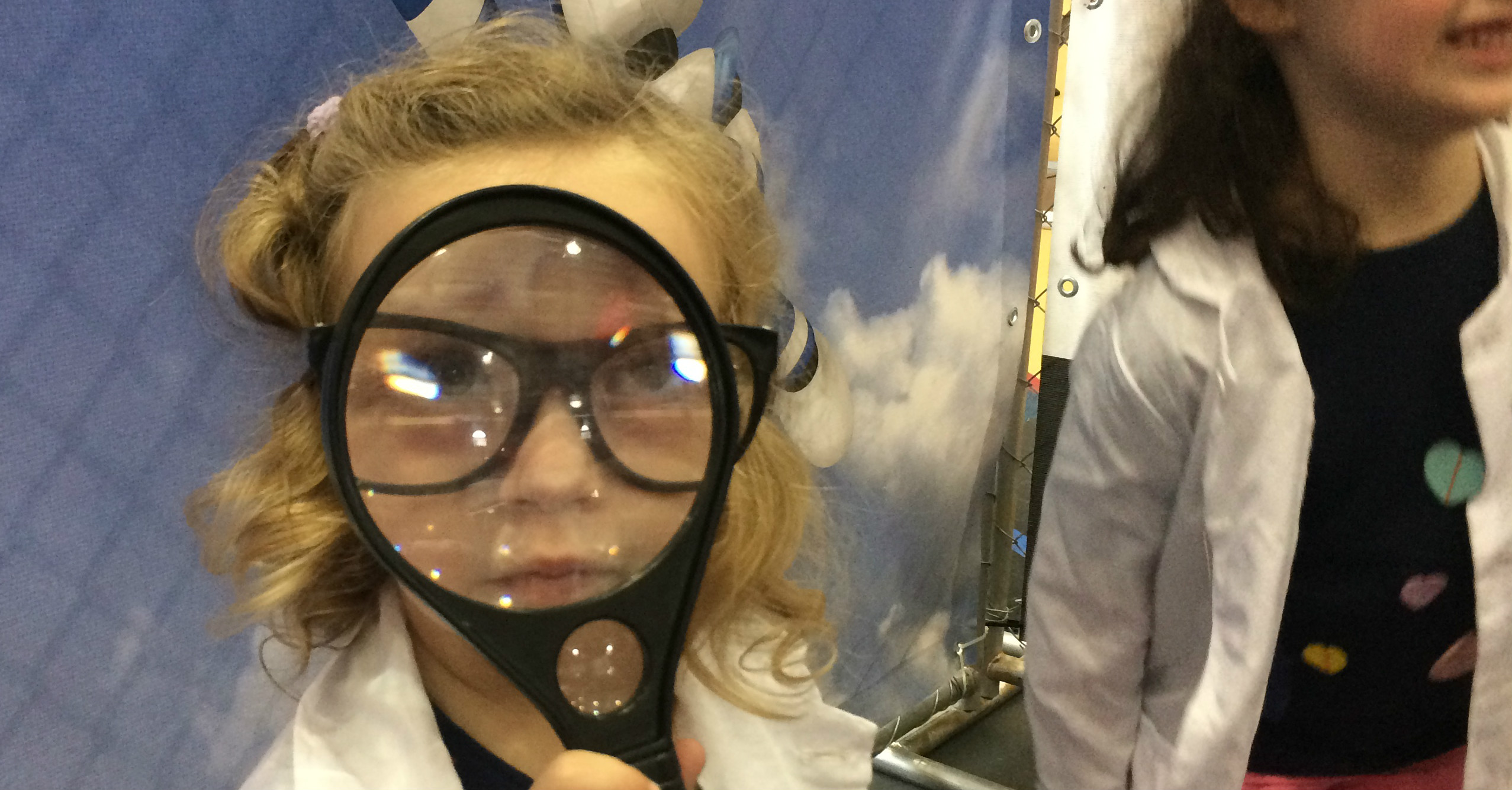 Fun for kids and great ideas for parents can be found in City Guide's calendar listings. Whether it's a sleepover at the Intrepid, an exhibition at the Children's Museum of the Arts or the American Museum of Natural History, a scavenger hunt, a dropoff pajama party, or special arts and crafts afternoon at a museum, you can find it on City Guide's calendar.


NY Metro Reptile Expo - Westchester County Center
September 09, 2018 - White Plains
Come see thousands of live pet reptiles on display and for sale as pets! More than 100 reptile breeders will be displaying. Vendors will also be selling cages and many other reptile-related items. If you like reptiles, or are looking for a scaly new pet, this is the event for you! Admission is $10/adults, and $5/kids 7-12, pay at the door, cash or credit card. Facebook: https://www.facebook.com/Reptile-Expo-53354573275/
Upper West Side Stop 'N' Swap - Riverside Park South on Pier 1
September 09, 2018 - Manhattan
Free kids items swap. Bring clean, reusable, portable kids items such as clothing, games, books, & toys that you no longer need, and take home something new-to-you, free! You don't have to bring something to take something. *Outdoor event, subject to cancellation with inclement weather. Rain date Sunday Sept. 16.
The John Lennon Tour Come Together NYC Residency Launch - City Hall Steps
September 13, 2018 - New York
Yoko Ono has announced the return to New York City of The John Lennon Educational Tour Bus (Lennon Bus) presented by Other World Computing (OWC), the premier non-profit 501(c)(3) state-of-the-art mobile production facility that provides hands-on creative experiences to students of all ages. The Lennon Bus will visit the city for the launch of the fifth annual Come Together NYC residency on September 13th. In keeping with this year's theme of "activism," the event will kick off at 10:00 a.m. from the steps of New York City Hall with a "Bed-In" featuring Ringo Starr, Jeff Bridges, iconic rock photographer and Morrison Hotel Gallery co-owner Henry Diltz, Mayor Bill de Blasio, and Speaker of the NYC Council Corey Johnson. The group will come together to inspire student activism in honor of John Lennon and Yoko Ono's legendary non-violent protests in support of world peace. This event is open to the public. Renowned Photographer Henry Diltz Gets Onboard With the John Lennon Educational Tour Bus Mentoring Mission in NYC Apart from his history-making career as a Beatle and beyond, the late John Lennon was known for his work to promote unity through art and music - from holding... (read more)
That PHYSICS or CHEMISTRY SHOW - Playroom Theater
Through December 16, 2018 - NY
THAT PHYSICS SHOW is now in it's third year. THAT CHEMISTRY SHOW is in its second year. Long time Physics demonstrator Dave Maiullo and Chemistry Demonstrator Borislau Bilash weave some 30 science demonstrations into a funny and entertaining theatrical production. PHYSICS won the 2016 Drama Desk Award as Outstanding Unique Theatrical Experience of the year. Performances are at noon and 3pm every Saturday and Sunday. Many school and camp performances are scheduled as requested. In September, a third science show will be added...THAT INVENTIONS SHOW. www.sciencetheatercompany.com
NYC Scavenger Hunt - Central Park
Through December 30, 2018 - New York
Join Big City Hunt on an Epic Scavenger Hunt Tour of Central Park. This scavenger hunt is great for kids, families, and friends. You'll learn a ton about your city and Central Park! New York's Central Park stretches across 843 acres of land. It is larger than independent city-states Monaco and Vatican City combined. Bethesda Fountain, Belvedere Castle, and The Dakota are just a few of the landmarks you'll discover on this exciting two-hour hunt. Explore Central Park's rich history through this fun and engaging hunt through this iconic park using your smartphone. Check out this page for more information: https://www.scavengerhunt.com/locations/central_park_nyc_scavenger_hunt.html
Connected Worlds - New York Hall of Science
Through January 31, 2020 - Flushing Meadows, Queens
The New York Hall of Science (NYSCI) will open Connected Worlds, its exciting and groundbreaking new exhibition on environmental sustainability, on June 27, 2015. Presented in NYSCI's iconic Great Hall, Connected Worlds is a fully immersive, digitally rendered interactive experience where visitors are encouraged to explore the interconnectedness of different environments, learn about the importance of keeping systems in balance, and see how our individual and collective actions can have widespread impact. Through their gestures and movements, visitors interact with animated creatures, plants, trees and other objects, and see how human decisions affect the environment. "Connected Worlds reflects what NYSCI is all about – a playful hands-on activity, a focus on problem-solving, and deep engagement with a topic. Connected Worlds gives visitors confidence in their ability to effect change, and empowers them within a larger environment," said Margaret Honey, president and CEO of NYSCI. "This leads to passionate learners – a hallmark of the NYSCI experience." Connected Worlds features gesture-based technologies that generate and project images onto seven massive screens. Six... (read more)
Looking for Free Group Planning Services?
Get free advice on planning your group's trip to New York.
MORE Activity Planner ARTICLES
RESTAURANTS

Multi-concept restaurant offering modern Japanese cuisine, a...

THEATER

Gaston Leroux's famous period thriller is now one of Broadwa...

SHOPPING

DataVision is redefining retail with their new, fully intera...

SIGHTSEEING

Rosé Mansion is back for another summer residency in NYC aft...