Events for Kids in New York City This Weekend - April 13-April 15
April 9, 2018 - by CG Directory Editor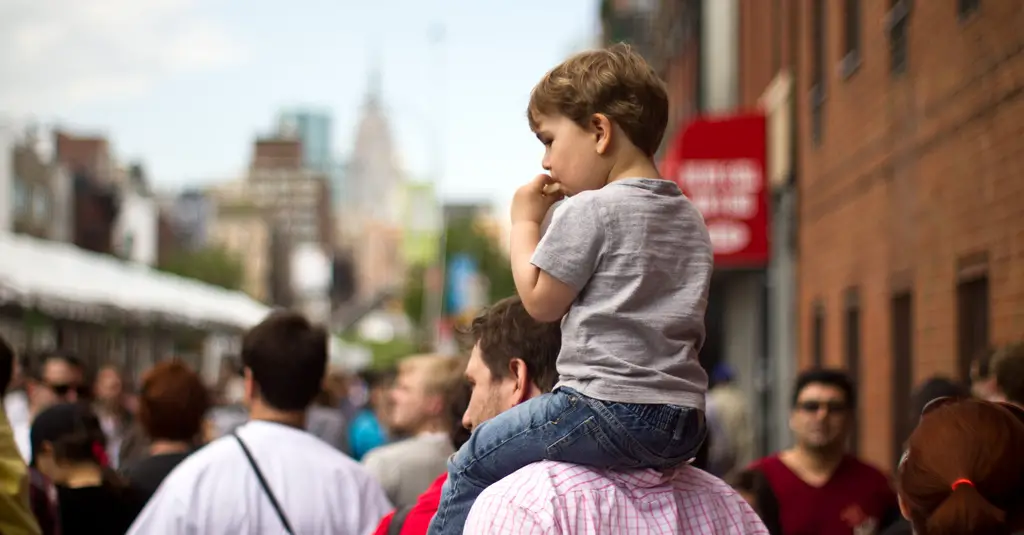 Photo: Michael Dougherty/Flickr

While New York City is often thought of as a playground for adults, there's still plenty of fun activities with children. From museum specials to readings to musical performances, City Guide's collection of weekend events for kids in New York City will have your little ones never wanting to leave the concrete jungle.


Shababa Fridays - 92Y
April 13, 2018 - Upper East Side
Get ready for Shabbat with a joyous and active musical experience! Children, parents, grandparents and nannies are all a part of our Shababa Friday family. Join us for this playful and soulful experience of singing, dancing, jumping and celebrating as a community!
Bubble Guppies Live! : Ready to Rock in New York - Beacon Theatre
April 14, 2018 - Upper West Side
Junie B. Jones - Paper Mill Playhouse
April 14, 2018 - Millburn
Hurray! Junie B. Jones is finally ready for first grade, at last! But getting used to the whole new group of friends, a new teacher, and new glasses is challenging, even for irrepressible Junie B. Follow her adventures as she writes everything down in her "top-secret personal beeswax" journal.
Bubble Guppies Live! : Ready to Rock in New York - Beacon Theatre
April 15, 2018 - Upper West Side
Open Studio for Families - Solomon R. Guggenheim Museum
April 15, 2018 - New York
For families with children ages 3 and up. Explore the themes and materials seen in the works on view at our drop-in studio art-making program.
Nugget & Fang - Paper Mill Playhouse
April 15, 2018 - Millburn
Nugget, a minnow, and Fang, a shark, get along swimmingly — until Nugget's first day of minnow school. There, Nugget learns that minnows are supposed to be afraid of sharks! To regain Nugget's trust, Fang takes desperate and hilarious measures. Nothing goes as planned. Fang is moping in deep waters when he notices that Nugget and his minnow schoolmates are caught up in some big trouble (and one very big net). Holy mackerel! Can Fang save the day and prove he's a true friend?
Hello, Met Mondays! (Ages 2–4) - The Met Fifth Avenue
Through April 19, 2018 - New York
Kate Waisman, instructor Join us for a warm introduction to the Museum and art through stories, songs, and activities that connect to works of art in The Met collection. Children and adults explore the galleries and studio together to discover all that the Museum has to offer. One adult is required for every child. Class size is limited to 14 children and registration is required.
Parent-Child Afternoon Workshop Tuesdays (Ages 3–5) - The Met Fifth Avenue
Through April 24, 2018 - New York
Electra Askitopoulos Friedman, instructor Explore your own creativity and witness your child's development during this historic class unique to The Met! Children and adults work independently to explore art materials, techniques, and age-appropriate concepts through activities including painting, collage, sculpting, and drawing, and share their creations and experiences with each other. One adult is required for every child. Class size is limited to 14 children and registration is required.
Tuesday Material Exploration (Ages 6–8) - The Met Fifth Avenue
Through April 24, 2018 - New York
Barbara Woods, instructor Get creative while discovering art in the Museum's studios and galleries! Explore The Met's world-renowned collection to experiment with different materials and learn about art concepts. Develop your own art portfolio through studio activities including painting, collage, sculpting, printmaking, and drawing.
New York City Children's Theater presents The Little Red Fish - The Lion Theatre at Theatre Row
Through April 29, 2018 - New York
New York City Children's Theater presents The Little Red Fish April 7 - 29, 2018; Sat. & Sun. at 11am & 2pm The Lion Theatre at Theatre Row 410 West 42nd Street, New York, NY 10036 Created by Puppet Kitchen When Jeje is finally allowed to accompany his grandfather to the library, he brings his pet fish in a bowl along with him. But after the fish disappears into a book, Jeje must dive in and travel through the adventure-filled pages to follow his friend. Puppet Kitchen, the team behind the puppetry in last year's family hit The Very Hungry Caterpillar Show, has created a brand new puppet adventure for you and your family. 50 min. Best for ages 3 and up. Tickets, $29.25 each ABOUT NEW YORK CITY CHILDREN'S THEATER New York City Children's Theater (formerly Making Books Sing) is an award-winning nonprofit organization that creates original, entertaining and enriching theater for young audiences and adults to enjoy together. In 1996, New York City Children's Theater began as the family theater and education program of the Tony Award-winning Vineyard Theatre. It became an independent 501(c)(3) nonprofit in 2001. For more than 20 years, our local and nationally re... (read more)
Modeling school New York - Modeling school
Through April 29, 2018 - New York
We have over 20 years of professional modelling experience and knowledge regarding fashion show organisation and Runway Training . During your Workshop, all your questions about modelling will be answered, fully aware of how the industry is run and organised and also how to work in the modelling business, along with advice for attending interviews for auditions with Photographs,Agents and casting Directors. Your goal is to become a Model or only get more self esteem This is the place where you will learn the things You need to know. How to become a Model Types of modeling Rules of modeling Walking the Catwalk Techniques of motion and gestures Facial expression Posing in front of the camera and much more Contact Us Today! If you would like to attend our next model training and confidence building workshop please email us. We look forward to hearing from you. www.fashionshowteam.com www.sabine-ganatz.com Model school New York, Model Coach and fashion show trainer www.sabineganatz.com
Storytime and Singalong for Kids - Housing Works - Bookstore Cafe
Through June 06, 2018 - New York
Join Ingrid Running for reading, singing, and dancing appropriate for kids 3 and under and their caretakers. $5 per family at the door.
NYC Scavenger Hunt - Central Park
Through December 30, 2018 - New York
Join Big City Hunt on an Epic Scavenger Hunt Tour of Central Park. This scavenger hunt is great for kids, families, and friends. You'll learn a ton about your city and Central Park! New York's Central Park stretches across 843 acres of land. It is larger than independent city-states Monaco and Vatican City combined. Bethesda Fountain, Belvedere Castle, and The Dakota are just a few of the landmarks you'll discover on this exciting two-hour hunt. Explore Central Park's rich history through this fun and engaging hunt through this iconic park using your smartphone. Check out this page for more information: https://www.scavengerhunt.com/locations/central_park_nyc_scavenger_hunt.html
Connected Worlds - New York Hall of Science
Through January 31, 2020 - Flushing Meadows, Queens
The New York Hall of Science (NYSCI) will open Connected Worlds, its exciting and groundbreaking new exhibition on environmental sustainability, on June 27, 2015. Presented in NYSCI's iconic Great Hall, Connected Worlds is a fully immersive, digitally rendered interactive experience where visitors are encouraged to explore the interconnectedness of different environments, learn about the importance of keeping systems in balance, and see how our individual and collective actions can have widespread impact. Through their gestures and movements, visitors interact with animated creatures, plants, trees and other objects, and see how human decisions affect the environment. "Connected Worlds reflects what NYSCI is all about – a playful hands-on activity, a focus on problem-solving, and deep engagement with a topic. Connected Worlds gives visitors confidence in their ability to effect change, and empowers them within a larger environment," said Margaret Honey, president and CEO of NYSCI. "This leads to passionate learners – a hallmark of the NYSCI experience." Connected Worlds features gesture-based technologies that generate and project images onto seven massive screens. Six... (read more)
Looking for Free Group Planning Services?
Get free advice on planning your group's trip to New York.
MORE Activity Planner ARTICLES
RESTAURANTS

Multi-concept restaurant offering modern Japanese cuisine, a...

THEATER

In a heartbeat, 38 planes with 6,579 passengers were strand...

SHOPPING

PANDORA, one of the leading names in jewelry for more than 3...

SIGHTSEEING

Opened to the public in 1913 thanks to the ingenuity and amb...