Events for Kids in New York City This Weekend - June 1-June 3
May 28, 2018 - by CG Directory Editor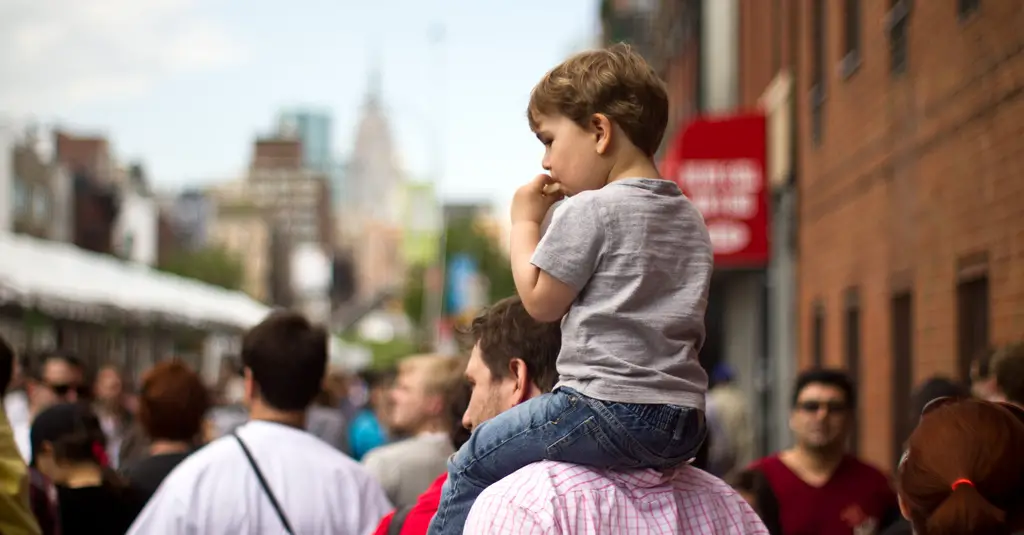 Photo: Michael Dougherty/Flickr

While New York City is often thought of as a playground for adults, there's still plenty of fun activities with children. From museum specials to readings to musical performances, City Guide's collection of weekend events for kids in New York City will have your little ones never wanting to leave the concrete jungle.


Scooper Bowl® New York 2018 - Bryant Park
June 01, 2018 - New York
Scooper Bowl, the nation's largest all-you-can-eat ice cream festival returns for a second year to Manhattan's Bryant Park from June 1-3! Enjoy ice cream from the nation's leading companies and local craft creameries! Proceeds benefit the Jimmy Fund, which supports pediatric and adult cancer care and research at Boston's Dana-Farber Cancer Institute, and Spaulding Rehabilitation Hospital, one of the nation's leading academic rehabilitation institutions committed to patient care, teaching, research and advocacy. WHERE: Bryant Park (6th Avenue & 41st Street) WHEN: Friday, June 1 - 12pm-9pm Saturday, June 2 - 12pm-9pm Sunday, June 3 - 12pm-7pm Early Bird Ticket (through May 15): $20 Onsite + Advance Ticket (May 16 - June 3): $25 Each ticket is valid for access on one day of the festival, and are non-transferrable from one day to another. Tickets can be purchased on Eventbrite: https://www.eventbrite.com/e/scooper-bowl-new-york-2018-tickets
Storytime and Singalong for Kids - Housing Works - Bookstore Cafe
Through June 06, 2018 - New York
Join Ingrid Running for reading, singing, and dancing appropriate for kids 3 and under and their caretakers. $5 per family at the door.
Wild Waterfront - SPARK by Brooklyn Children's Museum
Through June 20, 2018 - Brooklyn
Wild Waterfront Wednesday, 10:00 – 11:00 am Ages 2 to 4 years Brooklyn's own waterfront offers endless ways to explore nature up close! We'll get our hands a little dirty, have a close look at some of the plants and animals in our Brooklyn backyard, and create hands-on projects inspired by our outdoor adventures. This spring we will explore Spark's special waterfront oyster estuary with the Billion Oyster Project. Children must be accompanied by a parent or caregiver. Schedule and offerings subject to change. Register online at brooklynkids.org/spark
Brooklyn Music School announces registration for the Musical Theater Program - Spring 2018 - Brooklyn Music School
Through June 23, 2018 - New York
Brooklyn Music School announces registration for the Musical Theater Program - Spring 2018 Saturdays, April 7 - June 23, 2018 from 2pm-4pm Brooklyn Music School (BMS) announces open registration for their Spring 2018 Musical Theater Program for children ages 6-13. The program culminates in a final performance of To Dream A World on June 23, 2018 at 3pm. "The BMS musical theater program offers a unique opportunity for young actors to participate in original works incorporating acting, singing, and dance that are staged at a high level of production value in the BMS Playhouse for the Brooklyn community," said Piruz Partow, executive director of Brooklyn Music School. "We are particularly excited about our spring production, which will bring Shakespeare's imagery and poetic imagination to life in a way that children can relate to and captures the sense of wonder that informs every child's natural creativity." Brooklyn Music School offers a range of programs to introduce young performers to musical theater including the Music Theater Program for children during the school year, as well as, the Summer Vocal Arts Program led by Program and Artistic Director, Lina Tetriani. ... (read more)
Swale Comes to Brooklyn Army Terminal, Sunset Park - Brooklyn Army Terminal
Through July 01, 2018 - Brooklyn
Floating Food Forest, Swale is confirmed to travel to Brooklyn Army Terminal (BAT), Sunset Park from May – July, 2018. The social-engaged public artwork, created by artist Mary Mattingly, will bring educational programming to the local Brooklyn community, families and children. Built on a 130 x 40 FT barge, Swale contains 5,000 SQ FT of edible perennial garden and presents opportunities for New Yorkers to get involved in building ecological resilience through promoting food as a public commons.   While at BAT, Swale will activate the Sunset Park waterfront and serve the surrounding community, as a platform for local engagement around social, physical and environmental wellness. Swale will be FREE and open to the public on weekends, and by appointment for school groups during the week. During the weekend hours, visitors can come aboard the barge and harvest herbs, fruits and vegetables, with guidance from the onboard staff members. ?In addition to their open hours, Swale will host regular public programs around topics of wellness, public arts & environmental activism and collaborate with local civic organizations and serve as a site for community-based cultural events.   BAT is... (read more)
NYC Scavenger Hunt - Central Park
Through December 30, 2018 - New York
Join Big City Hunt on an Epic Scavenger Hunt Tour of Central Park. This scavenger hunt is great for kids, families, and friends. You'll learn a ton about your city and Central Park! New York's Central Park stretches across 843 acres of land. It is larger than independent city-states Monaco and Vatican City combined. Bethesda Fountain, Belvedere Castle, and The Dakota are just a few of the landmarks you'll discover on this exciting two-hour hunt. Explore Central Park's rich history through this fun and engaging hunt through this iconic park using your smartphone. Check out this page for more information: https://www.scavengerhunt.com/locations/central_park_nyc_scavenger_hunt.html
Connected Worlds - New York Hall of Science
Through January 31, 2020 - Flushing Meadows, Queens
The New York Hall of Science (NYSCI) will open Connected Worlds, its exciting and groundbreaking new exhibition on environmental sustainability, on June 27, 2015. Presented in NYSCI's iconic Great Hall, Connected Worlds is a fully immersive, digitally rendered interactive experience where visitors are encouraged to explore the interconnectedness of different environments, learn about the importance of keeping systems in balance, and see how our individual and collective actions can have widespread impact. Through their gestures and movements, visitors interact with animated creatures, plants, trees and other objects, and see how human decisions affect the environment. "Connected Worlds reflects what NYSCI is all about – a playful hands-on activity, a focus on problem-solving, and deep engagement with a topic. Connected Worlds gives visitors confidence in their ability to effect change, and empowers them within a larger environment," said Margaret Honey, president and CEO of NYSCI. "This leads to passionate learners – a hallmark of the NYSCI experience." Connected Worlds features gesture-based technologies that generate and project images onto seven massive screens. Six... (read more)
Looking for Free Group Planning Services?
Get free advice on planning your group's trip to New York.
MORE Activity Planner ARTICLES
RESTAURANTS

Beer hall casual meets craft cocktails with a healthy dose o...

THEATER

Kander and Ebb's "musical vaudeville" in which Roxie Hart ga...

SHOPPING

PANDORA, one of the leading names in jewelry for more than 3...

SIGHTSEEING

Opened to the public in 1913 thanks to the ingenuity and amb...