Events for Kids in New York City This Weekend - March 15-March 17
March 11, 2019 - by CG Directory Editor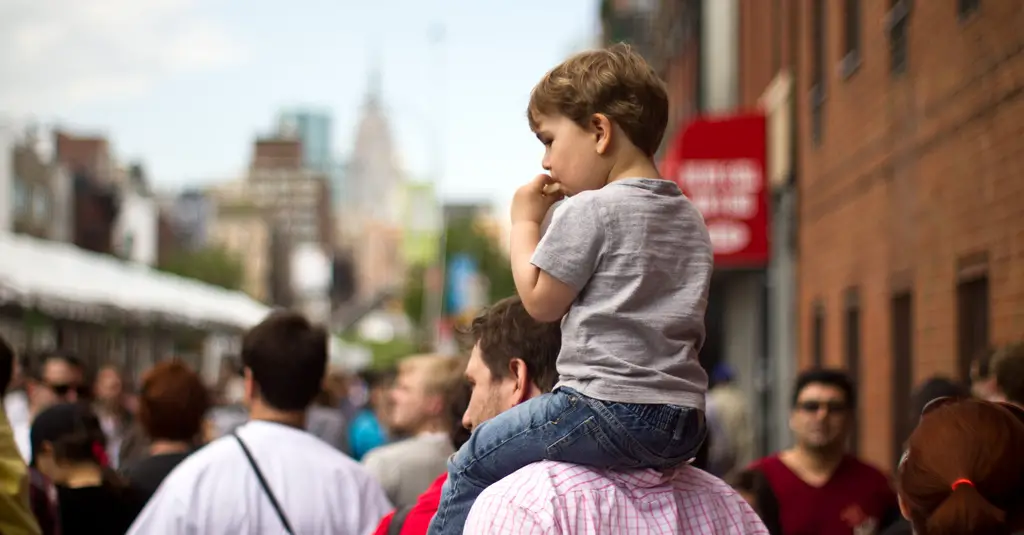 Photo: Michael Dougherty/Flickr

While New York City is often thought of as a playground for adults, there's still plenty of fun activities with children. From museum specials to readings to musical performances, City Guide's collection of weekend events for kids in New York City will have your little ones never wanting to leave the concrete jungle.


Watson Adventures' The Museum Strikes Back Scavenger Hunt for Star Wars Fans - American Museum of Natural History
March 16, 2019 - New York
Join Watson Adventures on a unique scavenger hunt for adults and kids ages 10 & up! Explore the galaxy of the Museum of Natural History in search of artifacts that echo the characters, creatures and planets of Star Wars. Track down Bantha-sized beasts, giant bugs as gross as Geonosians, hunters as fearsome as Boba Fett and samurai who helped inspire the Jedi. You'll discover an underwater world any Gungan could call home, a real-life tree that puts Endors' to shame and the science behind the Clone Wars. The hunt is not an addition to or variation on the Star Wars adventures, but instead references to the movies will provide a surprising bridge to many strange and wonderful pieces of history. Kids must be accompanied by an adult, but all-adult teams can compete separately. Price includes museum admission. Advance purchase is required. Questions? Call 877-9GO-HUNT.
Fiesta con Sonia De Los Santos - The New Victory Theater
Through March 16, 2019 - New York
¡Hola! It's fiesta time and everyone's invited! Sunny songstress Sonia De Los Santos is hosting a party on the New Victory stage, and her musical friends are arriving from all over Latin America to join in the fun. Everyone's brought an instrument from their homeland and is ready to sing, dance and celebrate each other's heritage and culture. Playing songs from Mi Viaje: De Nuevo León to the New York Island (Parents' Choice Gold Award winner) and her newest album, Alegría, Sonia "will show how the songs of her native Mexico have enriched her life in the United States, and vice versa" (The New York Times). ¡Los esperamos! FIESTA CON SONIA DE LOS SANTOS has a running time of 50 mins with no intermission & is recommended for ages 4-7.
Pillowland - The Pete at The Flea Theater
March 17, 2019 - new york
Pillowland presented by NYC Children's Theater Written by Barbara Zinn Krieger (Ballerina Swan) Devised by Jonathan Shmidt Chapman (Up and Away) Directed by Khalia Davis (Judy Moody and Stink: The Mad, Mad, Mad, Mad Treasure Hunt) Based on the song by Laurie Berkner Stanley always has trouble falling asleep - even counting sheep doesn't help! When he receives an invitation to visit the Kingdom of Pillowland, he sets off on an exciting adventure with his friends Finn, Quinn and you! From the company that brought you Please Bring Balloons comes a new interactive play for your youngest theatergoers based on the hit song by Laurie Berkner. 50 minutes duration. October 7, 2018 - April 14, 2019 | 10am and 12pm | Select Sundays through April 14th The Pete at The Flea Theater 20 Thomas Street New York, NY 10007 (212) 226-0051 *Before Pillowland opens join us for FREE Story Time on Saturday, September 15th at 11am at Strand Books (ADD the address for Strand books here) Pillowland is best for ages 2-5 Tickets: $25.00 | Tickets on sale at : https://nycchildrenstheater.org/shows-and-events/current-season/ #Pillowland
Not My Monster! - The Flea Theater
Through March 30, 2019 - New York
Have you ever noticed a small bearded man running around your house? Look again because Russian folklore promises that every home has a Domovoi, the house spirit who protects the family. In Not My Monster! Father, Mother, Darya and Vasily are forced to move from their lavish penthouse in the city to a creepy cabin in the middle of a swamp when the Russian economy tanks. Watch what happens when the children are not so sure that their Domovoi came along too. Not My Monster! is best for families with children ages 5 and up. Children under 1 are FREE.
Gentle Martial Arts for Kids - Aikido - Aikido of Westchester
Through December 28, 2019 - White Plains
Give Your Child the Gift of Aikido Aikido is a gentle martial art that teaches children how to resolve conflicts in a non-violent way and practice self-defense techniques that help develop focused, calm minds and strong bodies. Aikido helps increase children's coordination, flexibility and balance while learning a practical skill that extends to everyday life. Classes Year Round Our program is open to girls and boys ages 6-12. Classes are held every Saturday 9-10 am and last approximately one hour.
Connected Worlds - New York Hall of Science
Through January 31, 2020 - Flushing Meadows, Queens
The New York Hall of Science (NYSCI) will open Connected Worlds, its exciting and groundbreaking new exhibition on environmental sustainability, on June 27, 2015. Presented in NYSCI's iconic Great Hall, Connected Worlds is a fully immersive, digitally rendered interactive experience where visitors are encouraged to explore the interconnectedness of different environments, learn about the importance of keeping systems in balance, and see how our individual and collective actions can have widespread impact. Through their gestures and movements, visitors interact with animated creatures, plants, trees and other objects, and see how human decisions affect the environment. "Connected Worlds reflects what NYSCI is all about – a playful hands-on activity, a focus on problem-solving, and deep engagement with a topic. Connected Worlds gives visitors confidence in their ability to effect change, and empowers them within a larger environment," said Margaret Honey, president and CEO of NYSCI. "This leads to passionate learners – a hallmark of the NYSCI experience." Connected Worlds features gesture-based technologies that generate and project images onto seven massive screens. Six... (read more)
Looking for Free Group Planning Services?
Get free advice on planning your group's trip to New York.
MORE Activity Planner ARTICLES
RESTAURANTS

Beloved midtown spot takes inspiration from local tradition,...

THEATER

In a heartbeat, 38 planes with 6,579 passengers were strand...

SHOPPING

The sweetest experience in Times Square!...

SIGHTSEEING

Hop aboard these environmentally friendly twin-hulled catama...