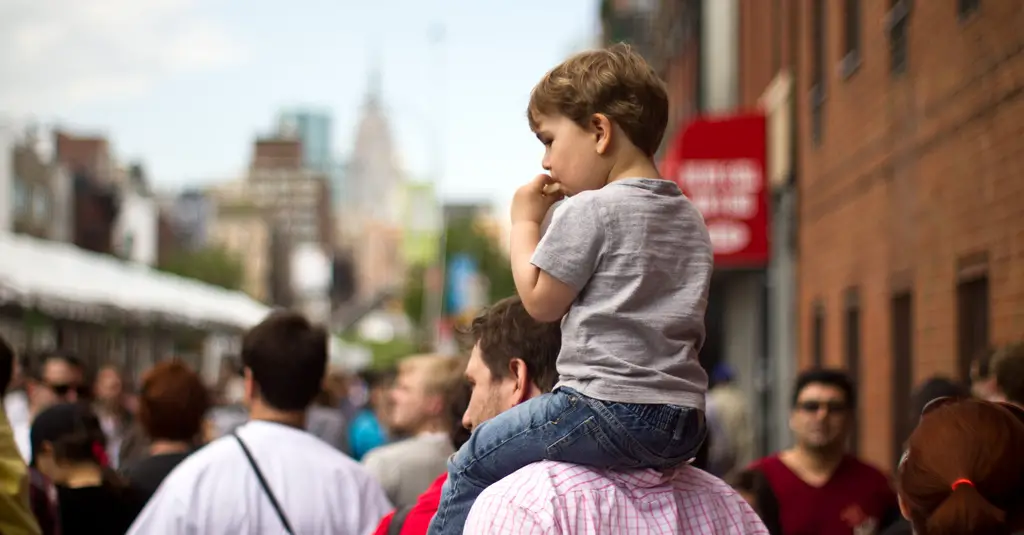 Photo: Michael Dougherty/Flickr
While New York City is often thought of as a playground for adults, there's still plenty of fun activities with children. From museum specials to readings to musical performances, City Guide's collection of weekend events for kids in New York City will have your little ones never wanting to leave the concrete jungle.
Sam Eaton's The Quantum Eye - Mentalism and Magic Show - Guild Hall at The Little Church
March 09, 2019 - New York
An entertaining and fascinating exploration of mentalism, magic, perception and deception, where extraordinary ability and humor blend with audience participation to make for a unique performance every time. Join Sam on an interactive journey past the limits of possibility in a show that you will never forget.
Watson Adventures' Whodunit at the Met Family Scavenger Hunt - Metropolitan Museum of Art
March 09, 2019 - New York


Join Watson Adventures on a unique murder mystery scavenger hunt for kids 10 and up! A killer is on the loose at the Metropolitan Museum of Art, and it's up to you to stop him! The killer has created a scavenger hunt that reveals his name, the weapon he used and where he hid the body. Follow the trail of clues throughout the museum and answer tricky questions to solve the crime. Can you figure out whodunit? Kids must be accompanied by an adult. Price includes museum admission. Advance purchase is required.
The Dumpster Ball with Marc Boutavant - Albertine
March 09, 2019 - New York
World renowned French author and illustrator Marc Boutavant—creator of Mouk, Edmond, and All Aboard, among many others—will release a new book published by Enchanted Lions Books just before the Festival. Dumpster Dog, through its charmingly awkward canine protagonist "Chien Pourri", shows kids that accepting differences is a key to better understanding one another. Commissioned for TILT 2019, the artist will lead a special event on Saturday, March 9. Families are invited to come to the French Cultural Services' Gilded Age mansion wearing their quirkiest creative outfits made of scraps of trash for a not-so-formal dancing ball and live drawing experience! For children ages 5 and up. RSVP required here: ( http://tiltkidsfestival.org/2019-events/marc-boutavant )
Magic show featuring Randy Masters - Broadway Comedy Club
March 09, 2019 - New York
Prepare yourself for an afternoon filled with mystery and inspiration during the Magic Show, one hour show at the legendary Broadway Comedy Club. Master magician will enchant the young at heart with a dazzling display of sleight of hand tricks for kids and mentalism for adults. It is an interactive experience for the young at heart. DOORS OPEN AT 12:30 P.M. SHOW RUNS FROM 1:00 P.M. TO 2:00 P.M. Please note – there is two item food and beverage minimum requirement.
Lower East Side Walk & Find - Museum at Eldridge Street
March 10, 2019 - New York
On this neighborhood walking tour and scavenger hunt for families, step back and time and visit the Lower East Side spots that kids in the early 1900s knew and loved. From the country's very first municipal playground to the pickle shop, each place on this tour will bring a distant world into focus. Recommended for children five and up and their adult companions. Space is limited and reservations are required.
Frito Lay Variety Packs & Nintendo MAR10 Day Celebration - Nintendo NY
March 10, 2019 - New York
Frito-Lay Variety Packs and Nintendo are celebrating National Mario Day (aka MAR10 Day) at the Nintendo Store located in the heart of New York City. The event will include: • Onsite activities like Mario themed crafts, a Mario flag-jump competition and bean bag toss • Interactive demos across the Nintendo games • Free Frito-Lay Variety Pack samples • Photo opportunity for kids to take pictures with beloved Nintendo characters like Mario, Luigi and on Nintendo-themed backdrops • Giveaways including sunglasses, phone holder, pop socket and much more!
Ajijaak on Turtle Island - The New Victory Theater
Through March 10, 2019 - New York
Kites morph into soaring birds and branches transform into a gentle deer. Visionary puppetry artist Heather Henson and Grammy Award winner Ty Defoe bring together an ensemble of North American First Nations Peoples to tell the tale of Ajijaak, a young whooping crane who must face her first migration south. Indigenous songs, languages, and dance weave together in a spectacle of artistry to create this affecting fable about the dangerous effects of climate change on animals and our Mother Earth. With puppets from Jim Henson's Creature Shop and music by Ty Defoe, Grammy nominee Dawn Avery and Kevin Tarrant of The SilverCloud Singers, AJIJAAK ON TURTLE ISLAND takes flight in a celebration of the natural world. AJIJAAK ON TURTLE ISLAND has a running time of 60 minutes with no intermission, and is recommended for audiences ages 7 and up.
Not My Monster! - The Flea Theater
Through March 30, 2019 - New York
Have you ever noticed a small bearded man running around your house? Look again because Russian folklore promises that every home has a Domovoi, the house spirit who protects the family. In Not My Monster! Father, Mother, Darya and Vasily are forced to move from their lavish penthouse in the city to a creepy cabin in the middle of a swamp when the Russian economy tanks. Watch what happens when the children are not so sure that their Domovoi came along too. Not My Monster! is best for families with children ages 5 and up. Children under 1 are FREE.
Pillowland - The Pete at The Flea Theater
March 10, 2019
Pillowland presented by NYC Children's Theater Written by Barbara Zinn Krieger (Ballerina Swan) Devised by Jonathan Shmidt Chapman (Up and Away) Directed by Khalia Davis (Judy Moody and Stink: The Mad, Mad, Mad, Mad Treasure Hunt) Based on the song by Laurie Berkner Stanley always has trouble falling asleep - even counting sheep doesn't help! When he receives an invitation to visit the Kingdom of Pillowland, he sets off on an exciting adventure with his friends Finn, Quinn and you! From the company that brought you Please Bring Balloons comes a new interactive play for your youngest theatergoers based on the hit song by Laurie Berkner. 50 minutes duration. October 7, 2018 - April 14, 2019 | 10am and 12pm | Select Sundays through April 14th The Pete at The Flea Theater 20 Thomas Street New York, NY 10007 (212) 226-0051 Pillowland is best for ages 2-5 Tickets: $25.00 | Tickets on sale at : https://nycchildrenstheater.org/shows-and-events/current-season/ #Pillowland
Gentle Martial Arts for Kids - Aikido - Aikido of Westchester
Through December 28, 2019 - White Plains
Give Your Child the Gift of Aikido Aikido is a gentle martial art that teaches children how to resolve conflicts in a non-violent way and practice self-defense techniques that help develop focused, calm minds and strong bodies. Aikido helps increase children's coordination, flexibility and balance while learning a practical skill that extends to everyday life. Classes Year Round Our program is open to girls and boys ages 6-12. Classes are held every Saturday 9-10 am and last approximately one hour.
Connected Worlds - New York Hall of Science
Through January 31, 2020 - Flushing Meadows, Queens
The New York Hall of Science (NYSCI) will open Connected Worlds, its exciting and groundbreaking new exhibition on environmental sustainability, on June 27, 2015. Presented in NYSCI's iconic Great Hall, Connected Worlds is a fully immersive, digitally rendered interactive experience where visitors are encouraged to explore the interconnectedness of different environments, learn about the importance of keeping systems in balance, and see how our individual and collective actions can have widespread impact. Through their gestures and movements, visitors interact with animated creatures, plants, trees and other objects, and see how human decisions affect the environment. "Connected Worlds reflects what NYSCI is all about – a playful hands-on activity, a focus on problem-solving, and deep engagement with a topic. Connected Worlds gives visitors confidence in their ability to effect change, and empowers them within a larger environment," said Margaret Honey, president and CEO of NYSCI. "This leads to passionate learners – a hallmark of the NYSCI experience." Connected Worlds features gesture-based technologies that generate and project images onto seven massive screens. Six... (read more)