Films to See in New York City This Week - January 6-January 13
January 6, 2019 - by CG Directory Editor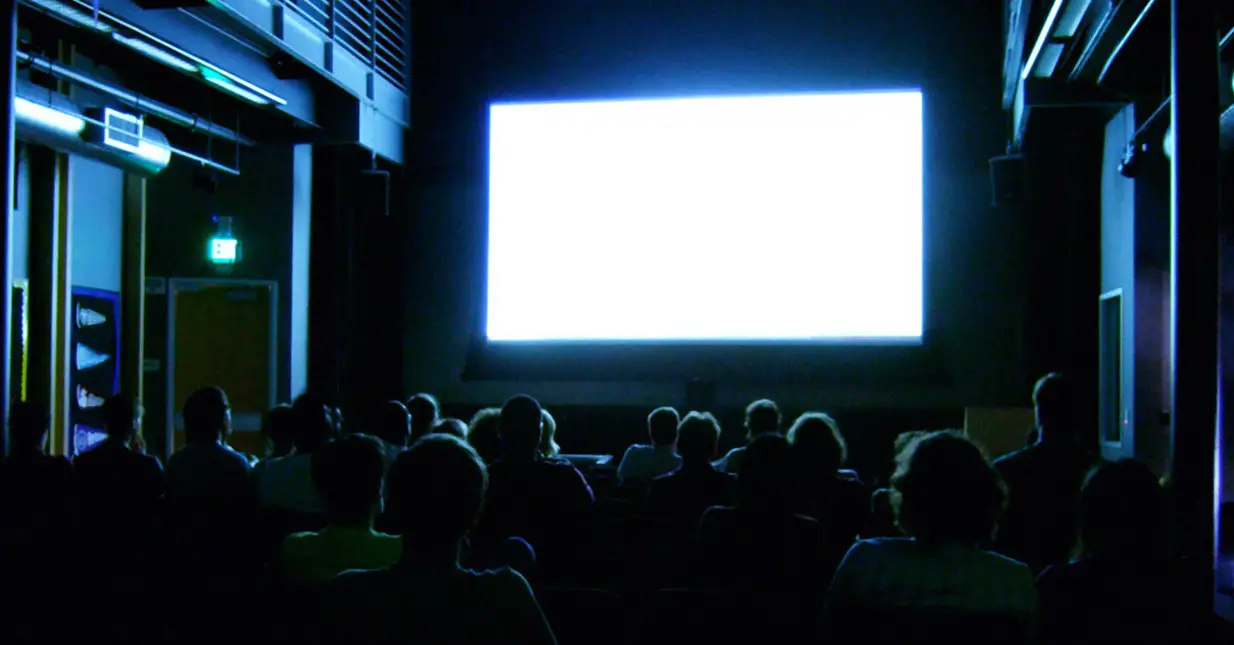 Photo: Flickr/Kenneth Lu

New York has a vibrant repertory film scene, with classic movie houses like Film Forum joined by newer venues like Metrograph, Videology, and Nitehawk Cinema. You can also find movie specials, premieres, and simulcasts like the Metropolitan Opera Live in HD listed in City Guide?s film calendar section.


Burning. 2018. Directed by Lee Chang-dong - Museum of Modern Art
January 06, 2019 - Midtown
Burning. 2018. South Korea. Directed by Lee Chang-dong. 148 min. A noirish love triangle goes up in flames in this liberal adaptation of Haruki Murakami's enigmatic short story Barn Burning. A young delivery man, Jong-su, is drawn to Hae-mi, whose flirty and dreamy presence mystifies him. When she takes off for a long trip and returns with a handsome and equally opaque man, Ben, Jong-su is pulled into a world entirely unfamiliar to him. Lee Chang-dong's first directorial effort in eight years (since Poetry) is a finely crafted study of existential angst and obscure desires. Steven Yeun delivers one of the year's knockout performances as Ben, projecting pleasantry, hollowness, and menace in equal measure. Courtesy of Well Go USA
Taking Off - Anthology Film Archives
January 06, 2019 - New York
SUMMER OF LOVE RUNAWAYS BOOK RELEASE SCREENING! Written by Miloš Forman, John Guare, Jean-Claude Carrière, and John Klein. With Buck Henry, Lynn Carlin, Linnea Heacock, Georgia Engel, Tony Harvey, Audra Lindley, Paul Benedict, and Vincent Schiavelli. The Summer of Love was not all daisies. Each week hundreds of distraught parents from across the country filed missing persons reports. Teens were dropping out of society and running away in record numbers to San Francisco's Haight Ashbury and New York's East Village. Enter Miloš Forman, fresh from Czechoslovakia. TAKING OFF, his first film in America, is a strange and wonderful comedy about a 15-year-old girl who doesn't come home one day. Her father, played by the great Buck Henry, goes to the East Village to search for her and – one thing leading to another – finds himself confronting such 1960s countercultural spectacles as a room full of uptight parents learning to smoke marijuana, a suburban game of strip poker, a cameo by a young folk-singing Kathy Bates (credited as Bobo Bates), appearances by Carly Simon and Ike & Tina Turner, and many more surprises.
Ec: Film No. 12 (Heaven and Earth Magic Feature) - Anthology Film Archives
January 06, 2019 - New York
Preserved by Anthology Film Archives with support from the National Film Preservation Foundation and Cineric, Inc. A masterpiece of collage animation that, after all these years, continues to boggle the mind. "NO. 12 can be seen as one moment – certainly the most elaborately crafted moment – of the single alchemical film which is Harry Smith's life work. In its seriousness, its austerity, it is one of the strangest and most fascinating landmarks in the history of cinema. Its elaborately constructed soundtrack in which the sounds of various figures are systematically displaced onto other images reflects Smith's abiding concern with auditory effects." –P. Adams Sitney
Ec: Harry Smith - Anthology Film Archives
January 06, 2019 - New York
FILM NOS. 1-5, 7, 10 (EARLY ABSTRACTIONS) (ca. 1946-57, 23 min, 16mm-to-35mm. Restored by Anthology Film Archives and The Film Foundation with funding provided by the George Lucas Family Foundation.) FILM NO. 11 (MIRROR ANIMATIONS) (ca. 1957, 4 min, 16mm. Newly preserved by Anthology Film Archives!) FILM NO. 14 (LATE SUPERIMPOSITIONS) (1964, 28 min, 16mm) FILM NO. 16 (OZ: THE TIN WOODMAN'S DREAM) (ca. 1967, 15 min, 35mm, silent) "My cinematic excreta is of four varieties: – batiked animations made directly on film between 1939 and 1946; optically printed non-objective studies composed around 1950; semi-realistic animated collages made as part of my alchemical labors of 1957 to 1962; and chronologically super-imposed photographs of actualities formed since the latter year. All these works have been organized in specific patterns derived from the interlocking beats of the respiration, the heart and the EEG Alpha component and should be observed together in order, or not at all, for they are valuable works, works that will forever abide – they made me gray." –Harry Smith
Room H.264 - Museum of the Moving Image
Through January 27, 2019 - Astoria
2018. Jeff Reichert (b. 1978, Northfield, New Jersey. Resides in Brooklyn), Damon Smith (b. 1968 in Houston, Texas, Eric Hynes (b. 1974, Staten Island, New York. Resides in Brooklyn). Video installation. In his 1982 documentary Room 666, German director Wim Wenders asked the question "Is cinema a dead language, an art which is already in the process of decline?" to directors including Steven Spielberg, Michelangelo Antonioni, Jean-Luc Godard, Rainer Werner Fassbinder, and others. Nearly 35 years later, the makers of Room H.264 invited filmmakers to answer the same question. Each filmmaker was recorded under specific conditions replicating those of the Wenders film: the subjects were left alone in a hotel room with a tripod mounted camera running for ten minutes. Room H.264: Astoria, NY, January 2018, projected on the main screen in the Video Screening Amphitheater, is a film created from footage captured at the Paper Factory Hotel in Long Island City in January 2018. On side monitors are the raw, unedited sessions from the two Room H.264 shoots to date, in Brooklyn and Long Island City. The Wim Wenders film from 1982 plays on a monitor on a pedestal. The title of the installa... (read more)
Looking for Free Group Planning Services?
Get free advice on planning your group's trip to New York.
MORE Activity Planner ARTICLES
RESTAURANTS

Multi-concept restaurant offering modern Japanese cuisine, a...

THEATER

Gaston Leroux's famous period thriller is now one of Broadwa...

SHOPPING

An array of quality branded merchandise showcasing HBO's® aw...

SIGHTSEEING

Opened to the public in 1913 thanks to the ingenuity and amb...