Films to See in New York City This Week - July 8-July 15
July 8, 2018 - by CG Directory Editor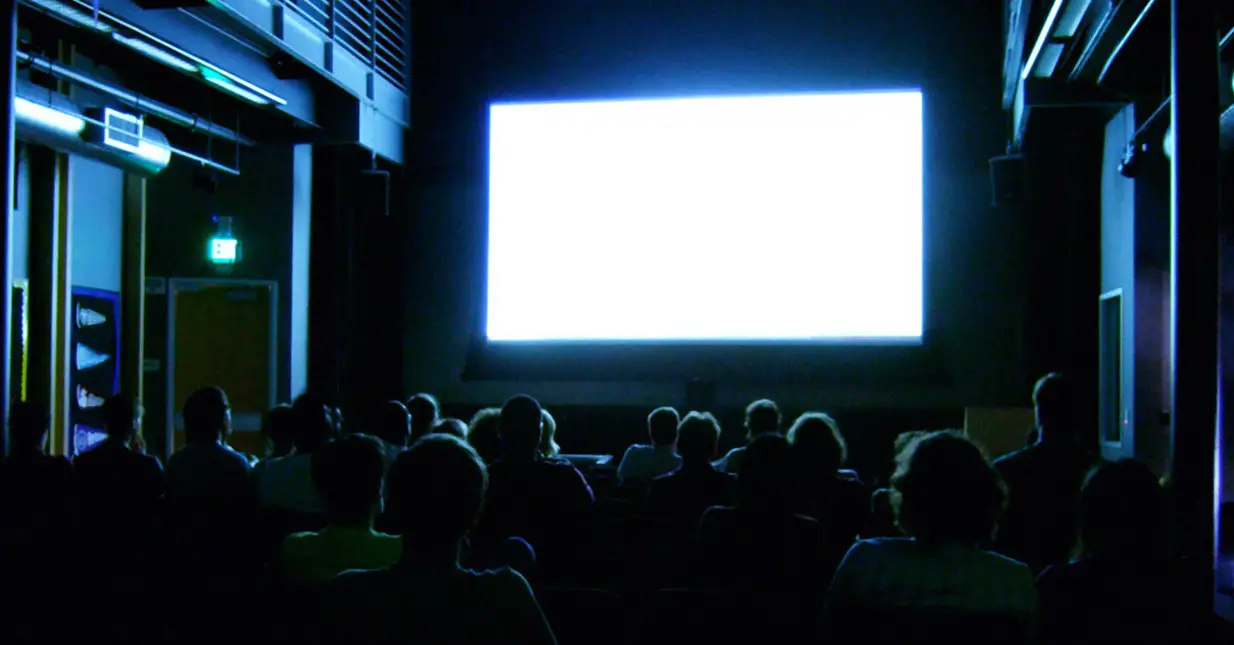 Photo: Flickr/Kenneth Lu

New York has a vibrant repertory film scene, with classic movie houses like Film Forum joined by newer venues like Metrograph, Videology, and Nitehawk Cinema. You can also find movie specials, premieres, and simulcasts like the Metropolitan Opera Live in HD listed in City Guide?s film calendar section.


L.A. Times - Rooftop Films
July 15, 2018 - Brooklyn
Sophisticated 30-somethings pursue an urban myth of happiness in this classically styled comedy. Annette (Michelle Morgan) and Elliot (Jorma Taccone) are a mostly happy, moderately neurotic LA couple. Annette doesn't enjoy game nights or taco stands quite as much as Elliot does, but no relationship is perfect, right? But instead of embracing their differences, Annette obsessively compares their relationship to those of their happy friends, a compulsion that quickly disrupts their domestic bliss. Turning to her beautiful but romantically troubled best friend Baker (Dree Hemingway), Annette re-enters the bleak LA dating scene and quickly comes to realize romantic perfection isn't so easy to come by. Taking its cues from classic mid-20th Century comedies with a stylish and contemporary spin, L.A. Times is an irreverent tale of life and the search for elusive love in the 21st Century.
72 Hour Shootout Film Competition - Asian American Film Lab
Through August 01, 2018 - New York
JOIN THE FILM LAB! Create and Nurture Diverse & Innovative New Entertainment! Film Lab has an open Officer position and is currently accepting applications for Treasurer. The Treasurer applies for 2-3 grants a year. The position is unsalaried, however the Treasurer receives a commission from each successful grant award and works with a fabulous team doing great work to create positive social change through media entertainment! Email info@film-lab.org for more information. JOIN THE FILM LAB! Create and Nurture Diverse & Innovative New Entertainment! Film Lab is now accepting applications for the 2018 72 Hour Shootout filmmaking competition coordinator. Registration for the competition opens March 1st, 2018, and ends with a grand finale screening of the top ten films at AAIFF in NYC in the summer of 2018. The coordinator should have some filmmaking experience and must be local to NYC and generally available during May-August 2018! Email Shootout@film-lab.org for more information.
Oceans: Our Blue Planet 3D Premiere at Liberty Science Center - Liberty Science Center
Through August 25, 2018 - Jersey City
New ocean science and technology has allowed us to go further into the unknown than we ever thought possible. From the coastal shallows to deeper, more mysterious worlds, Oceans: Our Blue Planet uncovers spectacular stories of life and survival beneath the waves. Leap for joy with dolphins, meet fascinating creatures in the coral reefs, and explore mysteries of the abyss in this extraordinary journey through our oceans. Oceans: Our Blue Planet is a co-production of longtime collaborators OceanX Media (formerly known as Alucia Productions) and BBC, who also collaborated together on ten shoots for BBC's acclaimed Blue Planet II series.
RAMM?LLZ??: Racing for Thunder - Red Bull Studios New York
Through August 26, 2018 - New York
The cultural impact of the equation known as The Rammellzee (1960—2010) — legendary artist, graf writer, hip-hop pioneer, Gothic Futurist theoretician and New York cult icon — set the groundwork for today's interdisciplinary creative hyphenates. Taking over the entirety of Red Bull Arts New York, RAMM?LLZ??'s largest survey to date examines the evolution of the artist's diverse body of work. From seminal post-graffiti works to his rare but robust formal output throughout the 1980s, the show features important artworks and sculptures created over the last 20 years of his life. The exhibition gathers archival materials and artworks from RAMM?LLZ??'s estate and collections around the world, alongside oral histories recently commissioned by Red Bull Arts New York. This historic survey aims to introduce a new generation to an artist-prophet from the edge who found himself, again and again, in the center of everything.
Looking for Free Group Planning Services?
Get free advice on planning your group's trip to New York.
MORE Activity Planner ARTICLES
RESTAURANTS

Beer hall casual meets craft cocktails with a healthy dose o...

THEATER

In a heartbeat, 38 planes with 6,579 passengers were strand...

SHOPPING

Specializing in the great vineyards of California, France, A...

SIGHTSEEING

This renovated museum complex includes the 900-foot-long air...