Films to See in New York City This Week - March 11-March 18
March 11, 2018 - by CG Directory Editor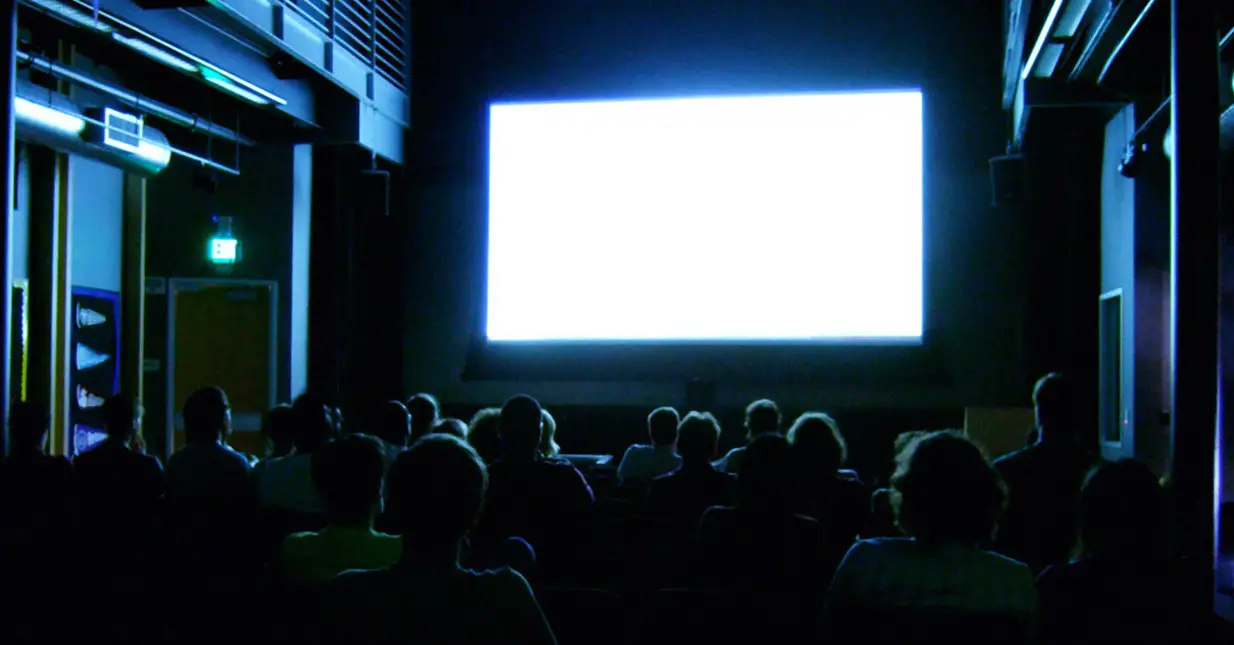 Photo: Flickr/Kenneth Lu

New York has a vibrant repertory film scene, with classic movie houses like Film Forum joined by newer venues like Metrograph, Videology, and Nitehawk Cinema. You can also find movie specials, premieres, and simulcasts like the Metropolitan Opera Live in HD listed in City Guide?s film calendar section.


Big Fish & Begonia at the New York International Children's Film Festival - China Institute
March 11, 2018 - New York
The New York International Children's Film Festival (NYICFF) is an annual Oscar-qualifying film festival founded in 1997 to support the creation and dissemination of thoughtful, provocative, and intelligent film for children and teens ages 3-18. The Festival experience cultivates an appreciation for the arts, encourages active, discerning viewing, and stimulates lively discussion among peers, families, and the film community. The 2018 festival will take place from February 23 to March 18 at venues throughout NYC and includes countless premieres, filmmaker Q&As, workshops, parties and special preview screenings for children and families. This year, China Institute will join NYICFF to present, Big Fish and Begonia, an astonishing work of animation over a decade in the making that crosses worlds, unleashes the elements, and pushes our understanding of fate itself. Thoughtful Chun comes from an unseen world responsible for Earth's wellbeing. When she crosses into our planet, she develops a bond with a human boy who sacrifices his life for hers. Big Fish & Begonia draws on fascinating Chinese mythology to show Chun's epic journey to return the favor.
Girl, Interrupted with a Hot Fudge Sundae - Videology Bar & Cinema
March 11, 2018 - Brooklyn
Each ticket includes a hot fudge sundae! "Can I have a vanilla sundae… with hot fudge.. and sprinkles? Rainbow, not chocolate. And…whipped cream, cherries…and.." "Nuts?" Join Susanna and the rest of the Claymoore residents as they eat hot fudge sundaes and terrorize the patrons of Eckel's Ice Cream Parlor! Each ticket includes a decadent hot fudge sundae, just like Lisa suggestively orders. Set in the changing world of the late 1960s, the searing true story of Susanna Kaysen (Winona Ryder), a young woman who finds herself at a renowned mental institution for troubled young women, where she must choose between the world of people who belong on the inside — like the seductive and dangerous Lisa (Angelina Jolie) — or the often difficult world of reality on the outside. Dir. James Mangold. 1999. 127 min. Stick around after the film! Redeem your ticket at the bar for $2 off any drink.
Women's International Film & Arts Festival - Village East Cinema
Through March 12, 2018 - New York
Kicking off on March 8, International Women's Day, Women's International Film Festival (WIFF) will include the screening of more than 40 films from women around the world as well as a two-day Women in Film, Media & Entertainment Conference. Twice awarded as the Top Miami Film Festival by the Miami New Times Newspaper (2013 and 2007), WIFF has attracted Academy Award Winner Halle Berry; 2007 Academy Award Nominee Adriana Barraza; Emmy, Grammy and Golden Globe Award-winning actress, the late Ms. Ruby Dee; The Breakfast Club's Alley Sheedy; actress/producer Vivica A. Fox, and many others. After 11 years of hosting the event in Miami, including winning the status of Miami's Best Film Festival twice, WIFF is coming to New York City, one of the world's largest independent cinema hubs and center for media overall. Our "Breaking Down Barriers" conference is a highlight of the industry offering panels, workshops and master classes spearheaded by top film professionals. This year's conference will also feature discussions on how to create and monetize content for digital platforms. Whether you're a filmmaker or film lover, WIFF has a ticket that's just right for you. The film... (read more)
New York International Children's Film Festival 2018 - SVA Theatre
Through March 18, 2018 - New York
$14 - $17 New York International Children's Film Festival 2018 (Feb 23 – March 18), will present 100 animated, live action, and experimental shorts and features from around the world for kids ages 3-18. The program will take place at venues throughout NYC and will include premieres, retrospectives, filmmaker Q&As, workshops, audience voting, and the NYICFF Awards Ceremony. Venues include SVA Theatre (333 West 23rd Street), IFC Center (323 6th Ave), Cinepolis Chelsea (260 West 23rd Street), Scandinavia House (58 Park Ave), and Alamo Drafthouse Cinema (445 Albee Square W, Brooklyn) This program was sponsored in part by a Humanities New York Action Grant.
Family Matinees - Museum of the Moving Image - Bartos Screening Room
Through March 31, 2018 - Queens
Family friendly screenings run most Saturdays and Sundays at 11:00 a.m. in the Bartos Screening Room.
Nathaniel Mellors: Progressive Rocks - New Museum
Through April 15, 2018 - Lower East Side
Conflating narrative tropes and methods from television sitcoms, theater, science fiction, mythology, and anthropology, Mellors writes the scripts for each of his projects, which he also directs, edits, and produces. His raucous films feature a book-eating creature named "The Object" who literally digests a family's library in Ourhouse (2010–ongoing); a Neanderthal in perpetual free-fall over the San Joaquin Valley in Neanderthal Container, (2014); and two messianic beings, in the form of a cardboard box and a giant egg, who attempt to make sense of a culture that they created millions of years prior in The Aalto Natives (2017, in collaboration with Erkka Nissinen, originally conceived for the Finnish Pavilion at the Venice Biennale). For his exhibition at the New Museum, Mellors will create a new environment including video projection and animatronic sculpture. "Nathaniel Mellors: Progressive Rocks" is curated by Margot Norton, Curator, and will be on view in the New Museum's recently inaugurated South Galleries, a space designated for premiering new productions at the Museum. The South Galleries preserve the character of the building's loft spaces, where many artists historicall... (read more)
Pygmalion - Sheen Center
Through April 22, 2018 - New York
Bedlam will present Shaw's Pygmalion, directed by Eric Tucker, beginning March 12. The six-week run will open March 27, with a closing date set for April 22. George Bernard Shaw's Pygmalion tells the story of Professor Henry Higgins and Cockney flower seller Eliza Doolittle. Higgins makes a bet that he can take Eliza from the gutters of London and pass her off as a society lady, and soon soon discovers that the task involves more than simply teaching her the right dialect in which to speak. Casting and design team will be announced in the coming months.
72 Hour Shootout Film Competition - Asian American Film Lab
Through August 01, 2018 - New York
JOIN THE FILM LAB! Create and Nurture Diverse & Innovative New Entertainment! Film Lab has an open Officer position and is currently accepting applications for Treasurer. The Treasurer applies for 2-3 grants a year. The position is unsalaried, however the Treasurer receives a commission from each successful grant award and works with a fabulous team doing great work to create positive social change through media entertainment! Email info@film-lab.org for more information. JOIN THE FILM LAB! Create and Nurture Diverse & Innovative New Entertainment! Film Lab is now accepting applications for the 2018 72 Hour Shootout filmmaking competition coordinator. Registration for the competition opens March 1st, 2018, and ends with a grand finale screening of the top ten films at AAIFF in NYC in the summer of 2018. The coordinator should have some filmmaking experience and must be local to NYC and generally available during May-August 2018! Email Shootout@film-lab.org for more information.
AMNH to Open Amazon Adventure in 3D Digital March 9 - American Museum of Natural History
Through September 13, 2018 - New York
Amazon Adventure traces the extraordinary journey of 19th-century naturalist and explorer Henry Walter Bates—the most influential scientist you've never heard of—who provided "the beautiful proof" to Charles Darwin for his revolutionary theory of evolution by natural selection, the scientific explanation for the development of life on Earth. As a young man, Bates risked his life for science during his 11-year expedition into the Amazon rainforest. The film is a compelling detective story of peril, perseverance, and, ultimately, success, drawing audiences into his fascinating study of animal mimicry, the phenomenon in which one animal adopts the look of another. Filmed on location, Amazon Adventure plunges audiences into a wild world of breathtaking beauty and captivating animals, including an array of nature's masters of mimicry. Painstakingly researched for three years, the film enlisted the expertise of more than 100 scientists and historical advisers. The team's commitment to authenticity not only resulted in this rigorous re-creation, even using actual instruments and tools from the 1850s, but the writing team also incorporated many of Bates' own words, as he was a gifted stor... (read more)
Looking for Free Group Planning Services?
Get free advice on planning your group's trip to New York.
MORE Activity Planner ARTICLES
RESTAURANTS

Brings together the character of Hell's Kitchen past with th...

THEATER

Digital projections that cover Radio City's proscenium arche...

SHOPPING

DataVision is redefining retail with their new, fully intera...

SIGHTSEEING

Hop aboard these environmentally friendly twin-hulled catama...