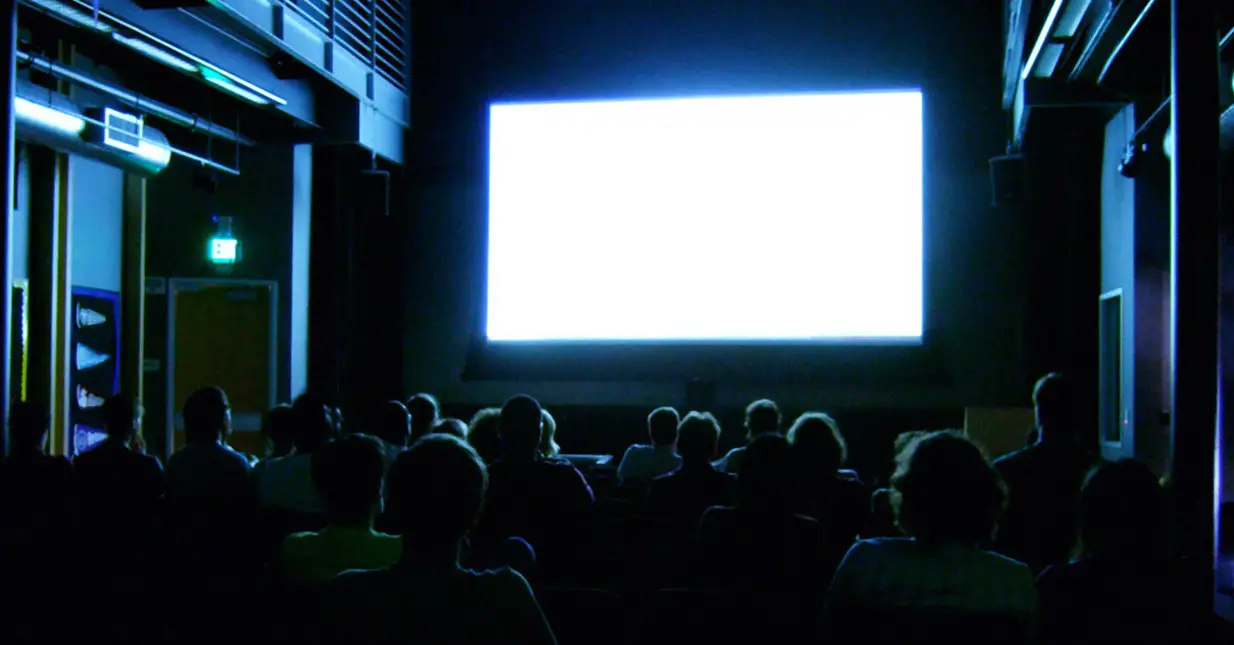 Photo: Flickr/Kenneth Lu

New York has a vibrant repertory film scene, with classic movie houses like Film Forum joined by newer venues like Metrograph, Videology, and Nitehawk Cinema. You can also find movie specials, premieres, and simulcasts like the Metropolitan Opera Live in HD listed in City Guide?s film calendar section.


Film: Sing-Along: Annie - Symphony Space
November 25, 2018 - New York
It's a Hard Knock Life, but Let's Go to the Movies Tomorrow (or today) to see Annie! Watch the movie and sing-along!
2nd Annual New York Cat Film Festival - SVA Theatre
December 01, 2018 - New York
2:45PM PROGRAM #1 – CATS RULE (68 min) 4:30PM PROGRAM #2 – FERAL LOVE (76 min) The two programs are completely different – each a medley of films celebrating the fascinating mystique of felines. To have the full Cat Film Festival experience you'll want to see both programs, which are appropriate for everyone in the family. Tickets are non-refundable. Everyone in the audience will receive a gift at the door. A portion of every ticket benefits the NYC Feral Cat Initiative. There is no nudity, sexual reference, vulgar language or physical or verbal abuse between people – and no animals were harmed – in these films. Any tears you might shed would be tears of joy for happy endings. The films can be watched by all members of the family, but are intended for adult audiences – with sophisticated ideas and subtle themes. The programs are best for more mature children who may be accustomed to "foreign-type" films.
Harry Potter and the Chamber of Secrets™ - in Concert - Landmark Theatre
December 01, 2018 - Syracuse
Audiences will be able to relive the magical adventure of Harry Potter's second year at school like never before. This concert features Harry Potter and the Chamber of Secrets™ in high-definition while Symphoria performs John Williams' otherworldly score. Experience the wonder of talking spiders, scolding letters, and giant snakes all over again! HARRY POTTER characters, names and related indicia are © & ™ Warner Bros. Entertainment Inc. J.K. ROWLING'S WIZARDING WORLD™ J.K. Rowling and Warner Bros. Entertainment Inc. Publishing Rights © JKR. (s18)
Room H.264 - Museum of the Moving Image
Through January 27, 2019 - Astoria
2018. Jeff Reichert (b. 1978, Northfield, New Jersey. Resides in Brooklyn), Damon Smith (b. 1968 in Houston, Texas, Eric Hynes (b. 1974, Staten Island, New York. Resides in Brooklyn). Video installation. In his 1982 documentary Room 666, German director Wim Wenders asked the question "Is cinema a dead language, an art which is already in the process of decline?" to directors including Steven Spielberg, Michelangelo Antonioni, Jean-Luc Godard, Rainer Werner Fassbinder, and others. Nearly 35 years later, the makers of Room H.264 invited filmmakers to answer the same question. Each filmmaker was recorded under specific conditions replicating those of the Wenders film: the subjects were left alone in a hotel room with a tripod mounted camera running for ten minutes. Room H.264: Astoria, NY, January 2018, projected on the main screen in the Video Screening Amphitheater, is a film created from footage captured at the Paper Factory Hotel in Long Island City in January 2018. On side monitors are the raw, unedited sessions from the two Room H.264 shoots to date, in Brooklyn and Long Island City. The Wim Wenders film from 1982 plays on a monitor on a pedestal. The title of the installa... (read more)