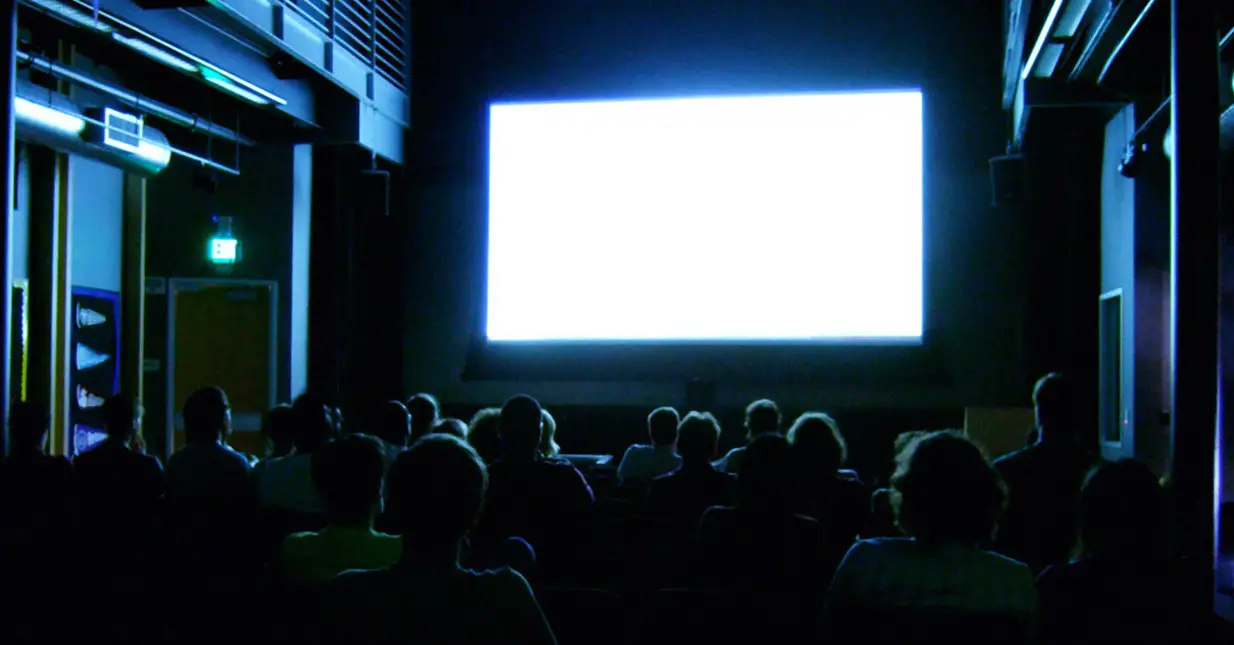 Photo: Flickr/Kenneth Lu

New York has a vibrant repertory film scene, with classic movie houses like Film Forum joined by newer venues like Metrograph, Videology, and Nitehawk Cinema. You can also find movie specials, premieres, and simulcasts like the Metropolitan Opera Live in HD listed in City Guide?s film calendar section.


Hex-A-Long Hocus Pocus - Music Box Theatre
October 07, 2018 - New York
This Halloween, the Sanderson Sisters are casting their spell over the Music Box! Bette Midler, Kathy Najimy and Sarah Jessica Parker star as three 17th-century Salem witches who rise from the dead to wreak havoc on the early-90s. And with HEX-A-LONG HOCUS POCUS, you can join in on the wicked mischief! Hosted by Dick O'Day, you're invited to shout, sing, cheer and scream along with the movie during our interactive screening. Plus, the magic is in your hands with our Goody Bags, full of candy, bubbles, streamers and more. So put on your wildest, wackiest Halloween costume, hop on your broom (or vacuum), and fly over to the Music Box for this family-friendly event. Dick O'Day photo credit by Rick Aguilar
Music Box of Horrors 2018 - Music Box Theatre
Through October 13, 2018 - New York
Welcome back maniacs! This year's MUSIC BOX OF HORRORS promises to obliterate your sanity as we journey to the land of Australia for some skin-melting-goop-debauchery, revel in the gleeful delight of two of horrors greatest villains battling to the death, crash land into a hellscape of vamp-infused alien invasion, a sadistic desert-commune living cult leader cum magician, a tale of two sisters and the primate that tears them apart, and oh so much more! Special guest Don Mancini to come out for a 30th anniversary screening of CHILD'S PLAY. Saturday, October 13th at Noon (doors open at 11am) - Sunday, October 14th at Noon Marathon Lineup with Approximate Start Times: 12:00PM GOKE, BODYSNATCHER FROM HELL - Dir. Hajime Satô, 1968, 84mins, 35mm 1:40PM THE MAFU CAGE - Dir. Karen Arthur, 1978, 102mins, 35mm 3:40PM LORD OF ILLUSIONS with Kevin J. O'Connor in person! - Dir. Clive Barker, 1995, 101mins, 35mm 6:15PM THE LODGER with Live Score by False Gods Trio - Dir. Alfred Hitchcock, 1927, 91mins, DCP 8:15PM BLAME IT ON TOBY Midwest Premeire! - Dir. Richard Knight, Jr., 2018, 52mins, DCP 9:15PM THE CHILDREN Chicago Theatrical Premiere! - Dir. Tom Shankland, 2008, 84m... (read more)
Brooklyn Horror Film Festival - Nitehawk Cinema
Through October 18, 2018 - Brooklyn
The Brooklyn Horror Film Festival returns this fall with its biggest lineup ever! Running from October 11-18th in venues across Brooklyn, the festival features the best new (and retro) horror films along with an array of live events. This years lineup includes films like KNIFE + HEART, CAM, LUZ, THE RUSALKA, THE CANNIBAL CLUB, A 35th anniversary screening of SLEEPAWAY CAMP and much much more!