April showers have long claimed to bring May flowers. Luckily, it seems that both New York City parks and New York City fashion have received the memo. While tulips line Park Avenue and Central Park is a spring wonderland, fashion too is in bloom. From Tiffany Glass and Peonies scarves at New-York Historical Society, to floral footwear from Dolce & Gabbana and Saint Laurent, read on for our guide to the best florals in fashion right now.
Tiffany Glass and Peonies Scarf at New-York Historical Society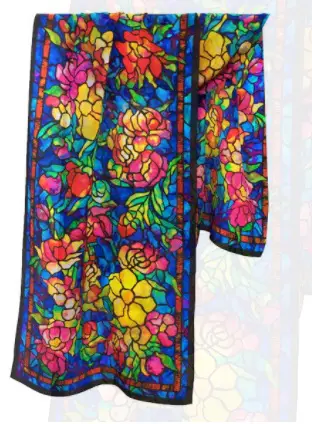 1.) This luminous silk scarf—based on a turn-of-the-century Tiffany Studios stained glass work—features peonies in a range of vibrant hues. It is exclusively available at the New-York Historical Society Store.
New-York Historical Society Store, 170 Central Park West. shop.nyhistory.org


Dolce & Gabbana Footwear with Roses
2.) Simple pool slides these are not. Dolce & Gabbana riffs on the summer footwear staple in a completely luxe way. Raffia rosettes and pink rose charms festoon these comfy must-haves.
Dolce & Gabbana, 717 Fifth Avenue. dolcegabbana.com
Chanel Camelia Pearl and Crystal Cuff
3.) The camelia, Chanel's signature flower, makes for an ideal motif on this pearl-and-crystal cuff. The bracelet's resin material is also a water-safe choice to wear to the beach, pool and beyond all season long.
A Second Chance Resale, 1111 Lexington Avenue and 155 Prince Street. asecondchanceresale.com
Marimekko Ruutu-Unikko Tote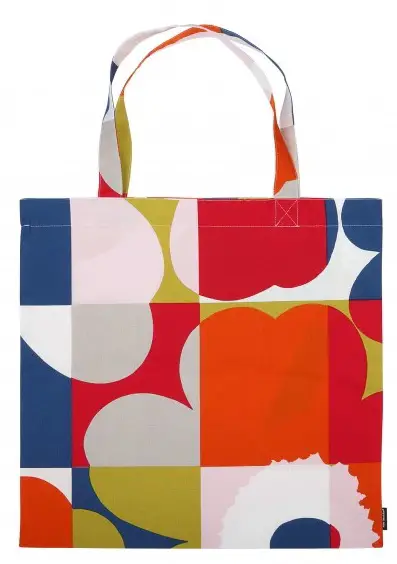 4.) Big, bold and graphic, Marimekko never disappoints with their custom designs. We love the Ruutu-Unikko print splashed on this large, cotton tote. The bag will make for a smart companion to bring along on picnics.
Marimekko, 200 Fifth Avenue. marimekko.com
Frank Lloyd Wright Umbrella at MoMA Design Store
5.) A Frank Lloyd Wright leaded-glass window provided the inspiration for this waterlilies umbrella. It's a chic way to beat imminent summer season thunderstorms.
MoMA Design Store, 81 Spring Street. moma.org
Saint Laurent Floral Leather Platforms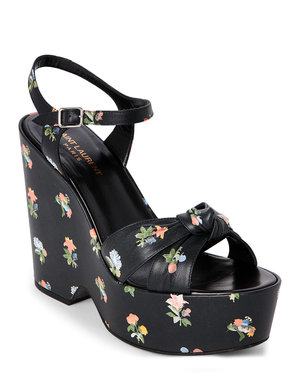 6.) Not all blooms need to be ultra-girly. Saint Laurent ingeniously uses a floral motif on his very glam black leather platforms. The heel may top out at just over 5-inches, but the wedge design ensures these are just wearable enough.
Century 21, 22 Cortlandt Street. c21stores.com